The BN RR was the product of a March 2nd, 1970 merger that involved four railroads; The Great Northern Rwy, The Northern Pacific, The Chicago, Burlington and Quincy Rwy, The Spokane, Portland and Seattle Rwy,as well as a few small jointly owned subsidiaries owned by the four. The merged railroad was initially going to be called Great Northern Pacific & Burlington Lines
On Dec 31st 1996 the BNSF was official created as a result of merging with the Santa Fe Rwy.
On Dec 1996 the Burlington Northern and Santa Fe Rwy were officially merged and became the BNSF.
The BN through Mendota crossed with the IC and Milwaukee Railroad between 5th and 6th St. crossing. The BN has always had local jobs. The main one was the Zearing to La Salle branch. At one time when the CB&Q was operating they went to Streator. I imagine the BN also did into the late 1970's before the bridge was taken out in 1980 over the Illinois river. There also was a branch from Mendota that went to Denrock IL. I will find out more info on this line soon. Another CBQ branch off from Earlville was one that went to Sterling IL. Not sure if it was in around 1970. Another branch that passed through Ottawa and Streator was the BN branch from Montgomery. Anyone with info on the BN can contact me and I'll update this page.
BN Mendota 1994 ist avenue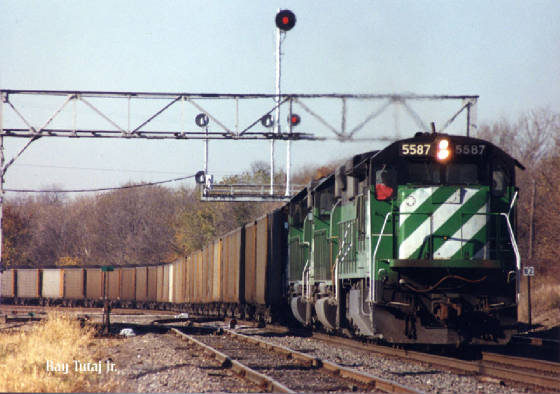 BN Mendota 1994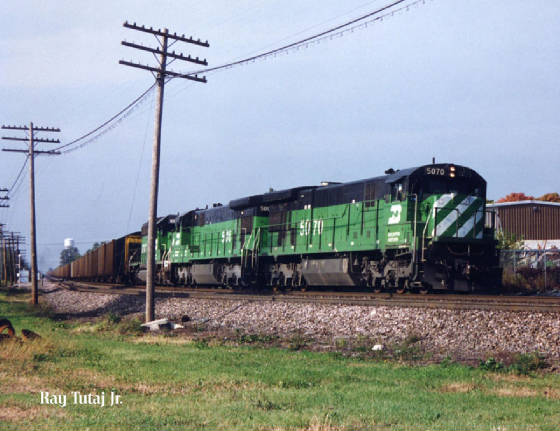 BN 1994 Ottawa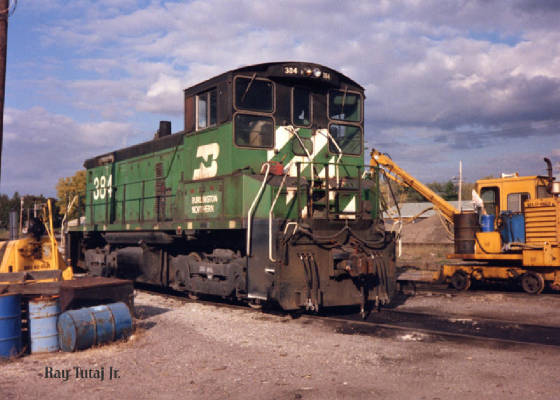 BN Local at Peru IL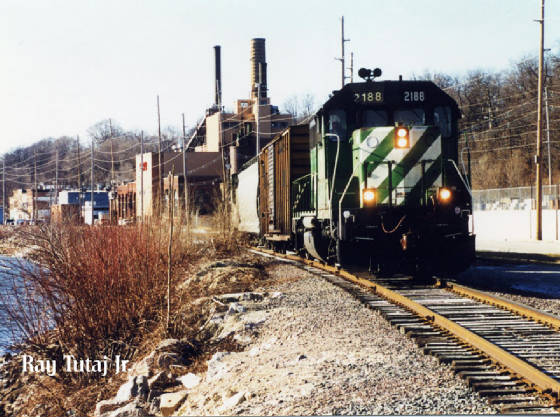 BN Mendota Local at Ladd 1994
1994
BN Local at Ladd mid 1990s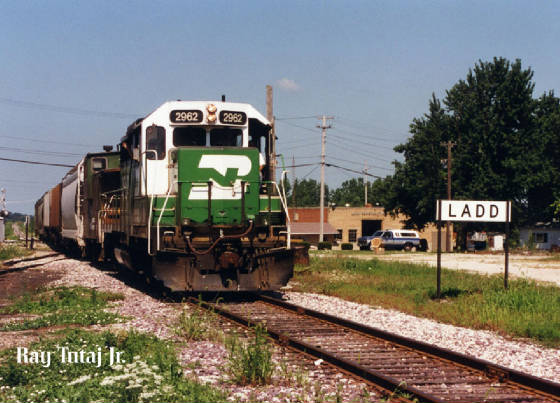 Photos by Ray Tutaj Jr
BN at Mendota Oct 1994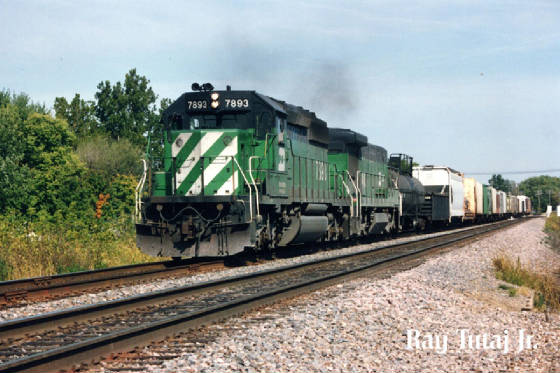 BN at Ladd working wye track 2000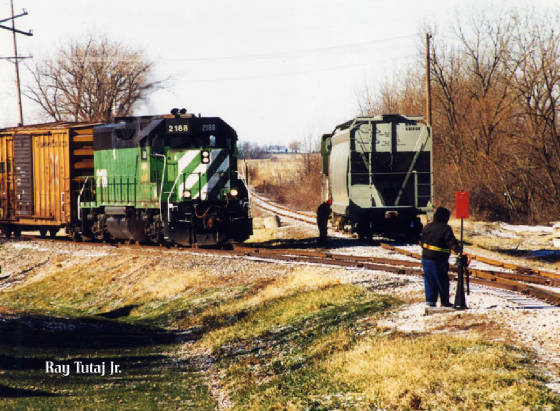 Mendota BN Local working Motor wheel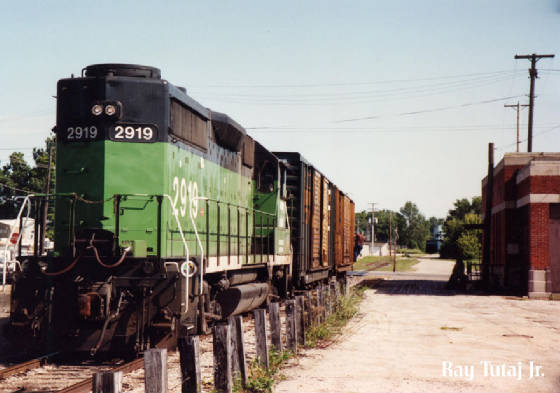 After the IC was gone in 1985 the BN serviced Motor wheel until 1997 when plant closed
A BNSF loco at Zearing
Sept 2001
BN local in Peru IL 1998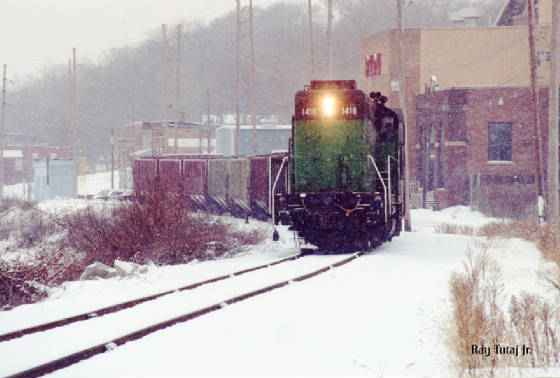 BN at Mendota 1999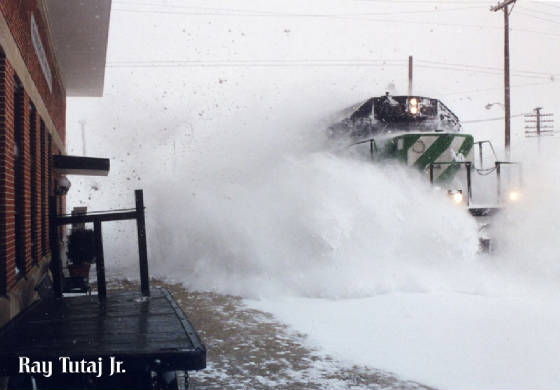 BN mendota 1994
COnductor Pat Reed on BN caboose Mendota Il 1998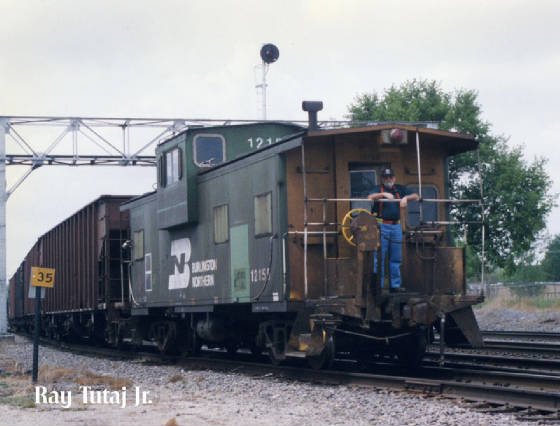 Sharing things you might be interested in such as local history, photography, transportation, a novel and art.