The Peru, La Salle & Deer Park Railroad
The photo below is of the P. L. S & D. P. Railroad locomotive, plus a picture of the Illinois Zinc mill with the yard tracks of the above-mentioned RR. I will be looking for more information.
The maps below show the P.L.S & D. P. RR connecting with both the Rock Island and the C.B. & Q. RR. in Peru Il.
This railroad had a little over three miles of tracks and sidings in Peru and entirely within the plant of the Illinois Zinc Company. This railroad had trackage rights on 0.230 miles of track of the CB&Q RR at Peru IL. It is controlled by the Illinois Zinc Company and the Railroad was incorporated on December 8th, 1905.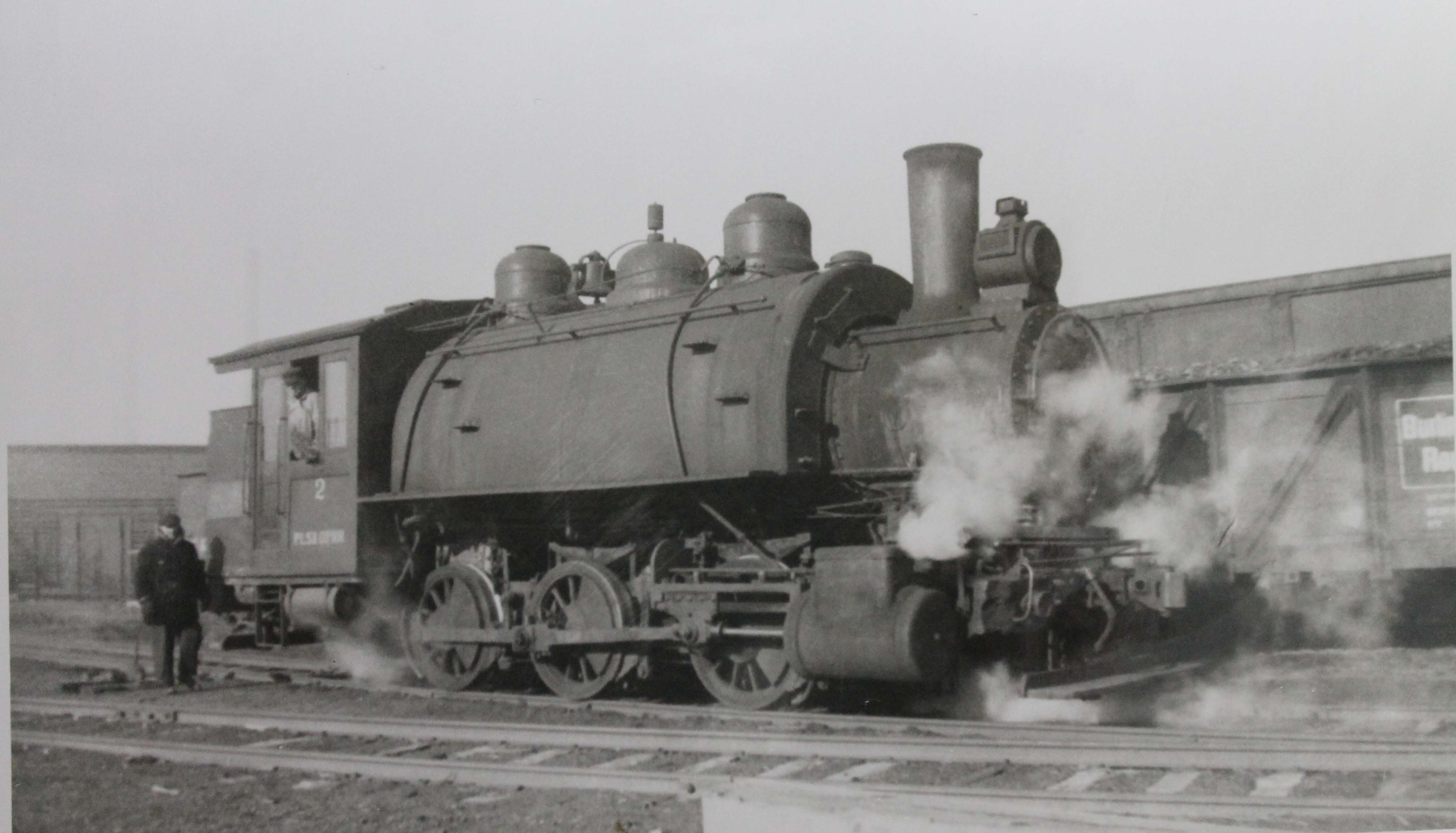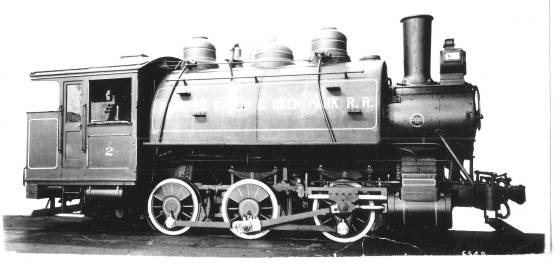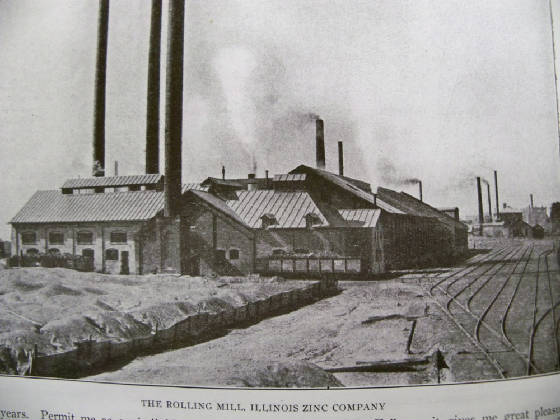 The yard was between the Rock Island yard and the CB&Q RRyard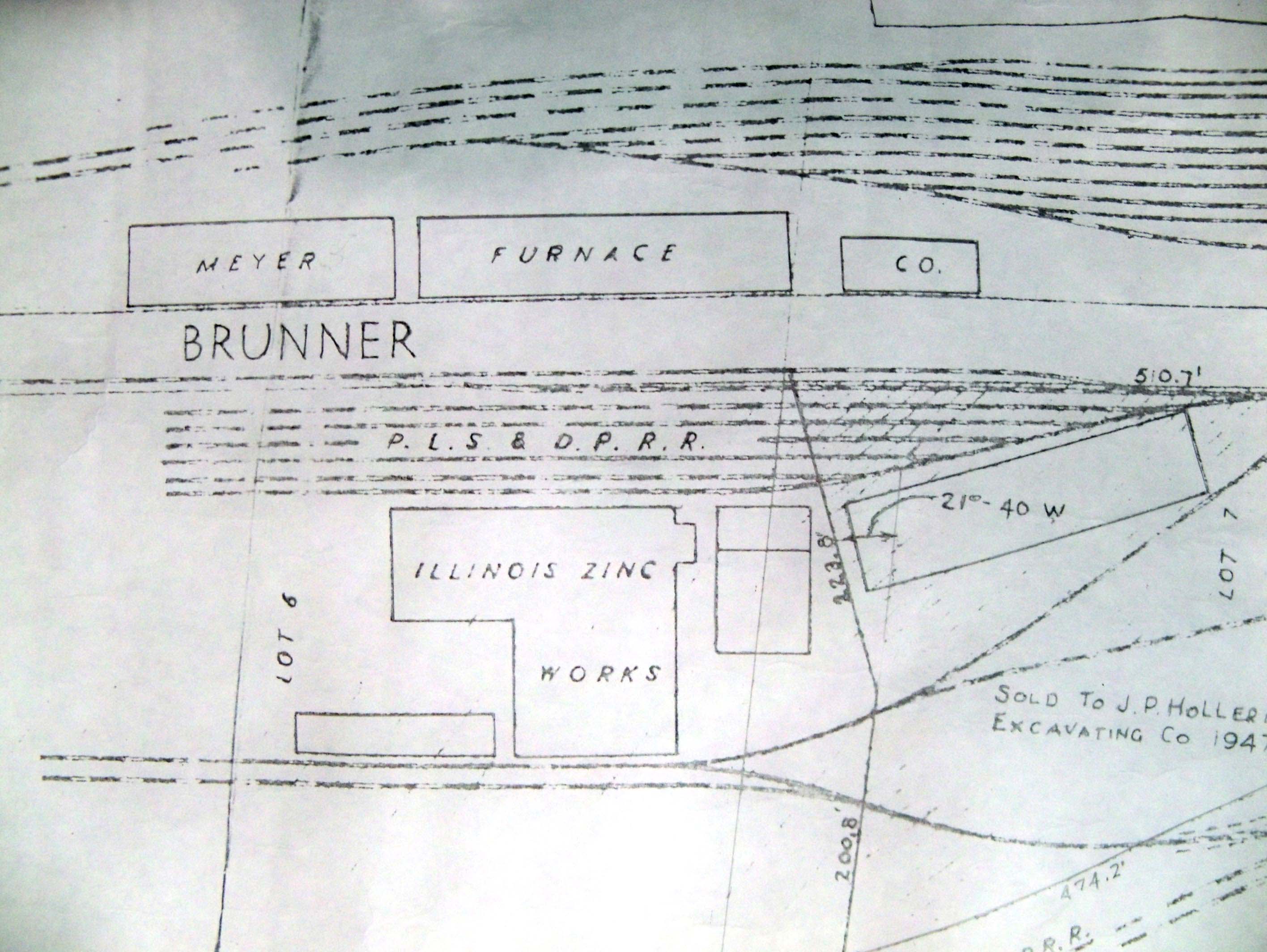 The Rail yard which service Illinois Zinc. Rock Island yard is at top of map.
SHowing the whole area behind westclox in the railyards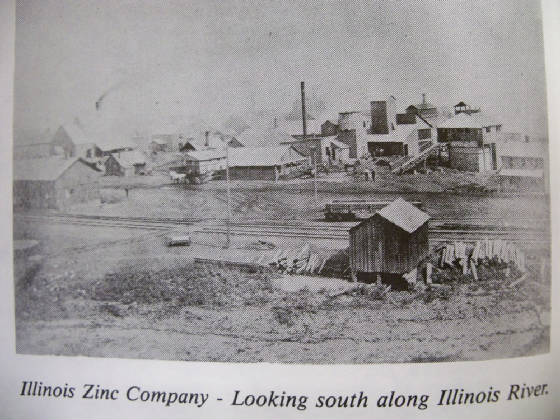 Illinois ZInc 1916 Flood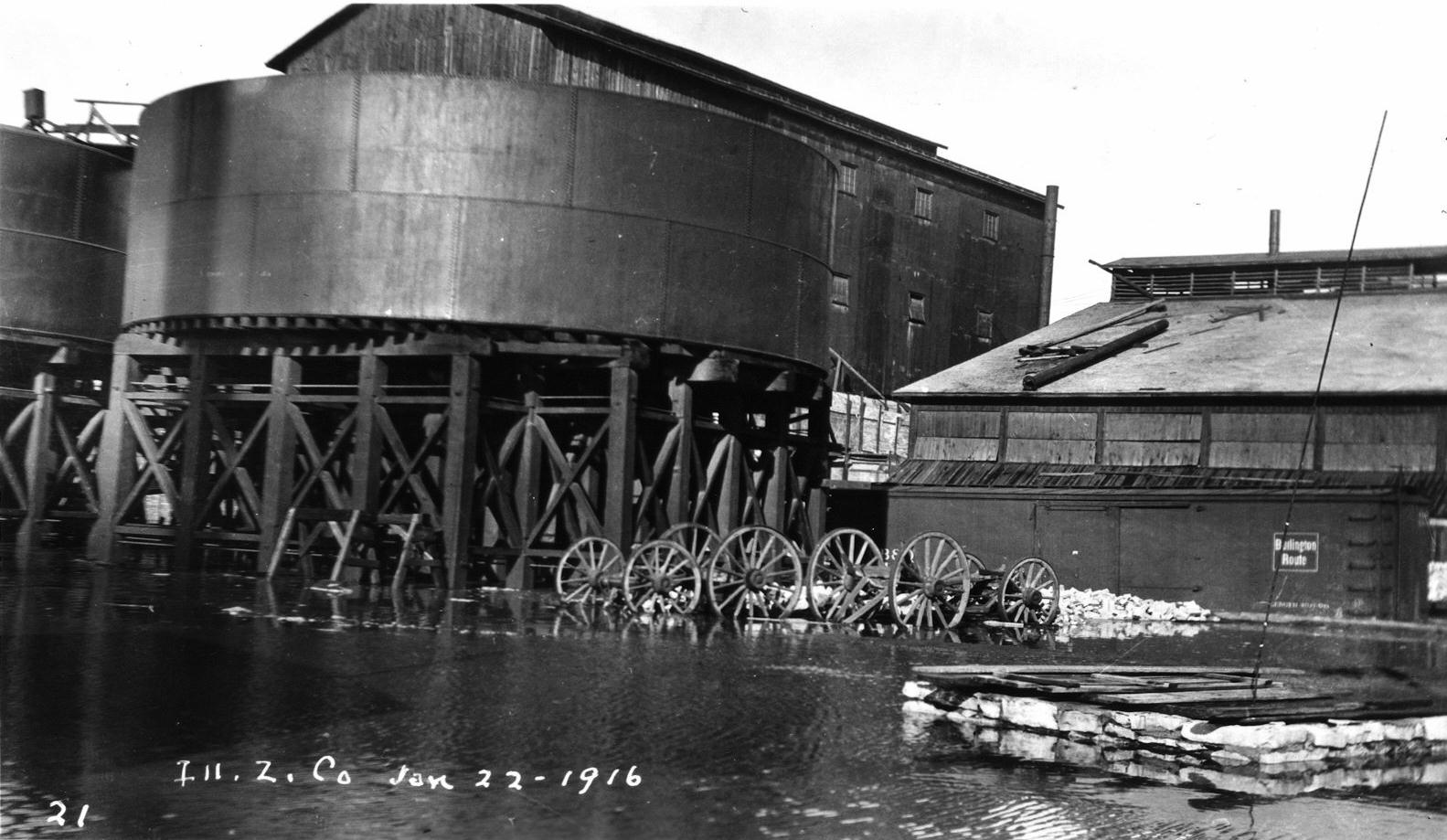 Notice the CB&Q boxcar in water