All photos below courtesy of Leonard Keenan of Rockwell/LaSalle
In view below you can see two coal mine slag piles. One being just a little south of Westclox and the other along the I&M canal at left close to the ICRR bridge.
LaSalle 1939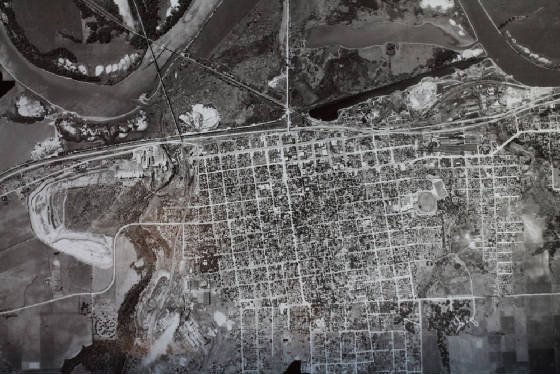 Below you can see the Westclox factory, L-P Highschool football field and the CBQ and Rock Island railroad yards
Westclox and CBQ RR yard in view 1939
Below you see in view the newer shippingsport bridge in place in 1939 and also notice the old roadway were the old bridge was torn out. See "Shippingsport Bridge" link.
Shippingsport bridge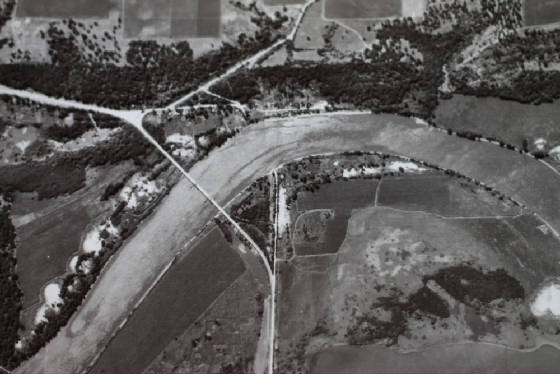 See old road of previous bridge
Seen below is Alpha cement plant and the ICRR yard at east end of La Salle. Also you can see the old route of Route 6.
Alpha Cement and ICRR yard in view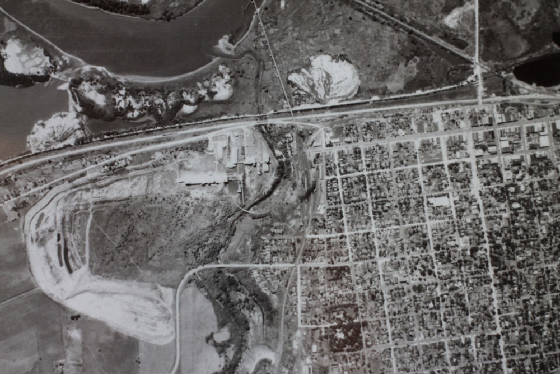 A nice view below of where the ICRR and CBQ RR bridges were over the Illinois river.
ICRR and CBQRR bridges over Illinois River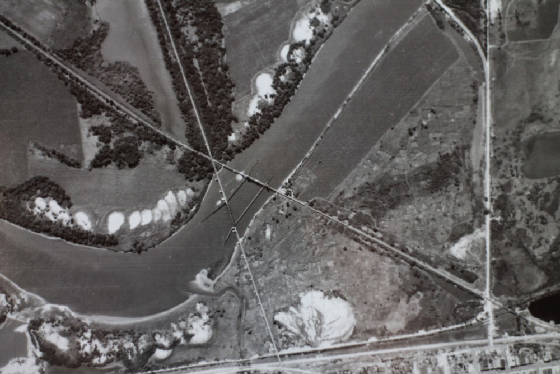 Below you can see how the CBQ railroad follows the Little Vermillion river up into Oglesby. Also notice ICRR line and coal mine slag pile from the Jonesville Coal mine.
Jonesville in view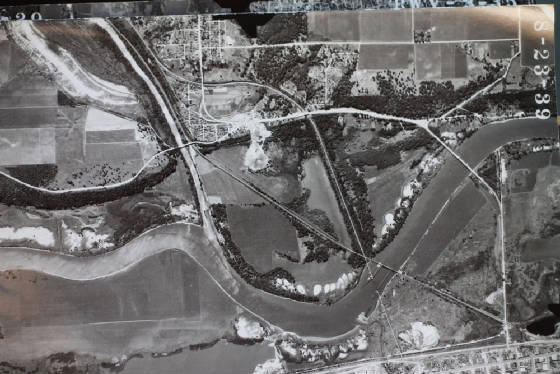 Notice below ST. Mark's ravine east of Westclox were the coal mine is situated. Refuse from the coal mine is visible in the slag dump south of Westclox near Canal basin area.
Westclox below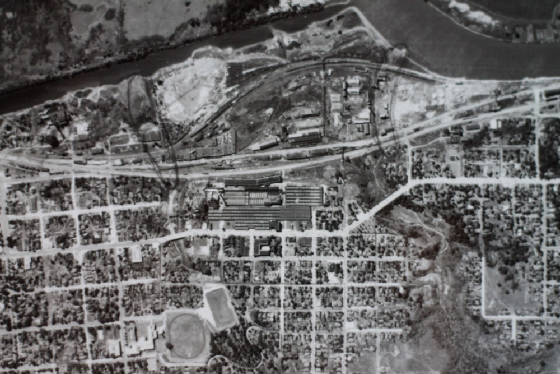 Lock 14 and 15 seen at left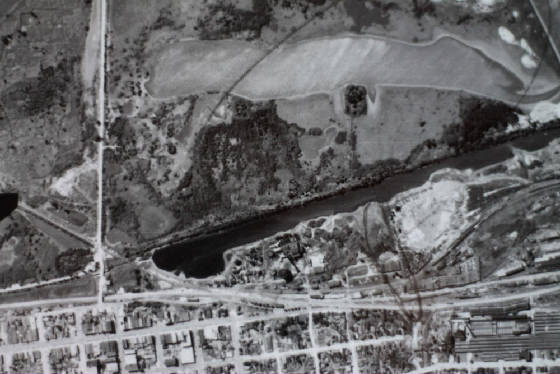 Peru in View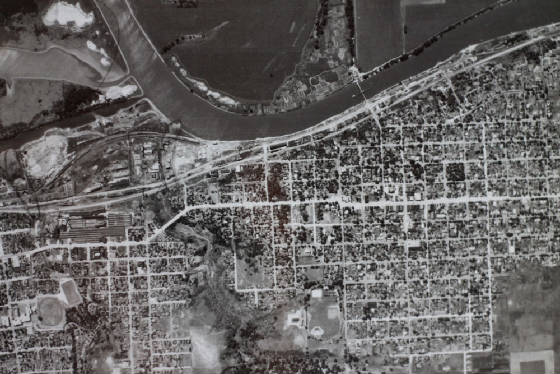 Below in view is Rockwell toward right of Cement plant. If you look hard enough you can even see the ole right of way of the Interurban which was just north of the Rock Island railroad tracks. See IC and CBQ bridges at lower left. You can also see the slag pile from the old Rockwell coal mine which is about were I-39 would eventually pass by. The pile is located by the large body of water up next to the I&M canal.
Rockwell area in view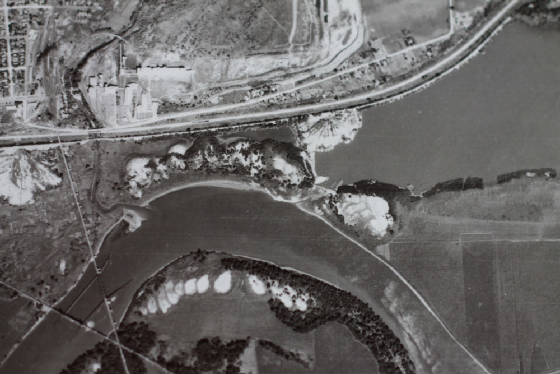 If you look at the Coal Mine page, The Bridges pages, and other links you will get a better understanding of the history of this area. It's like traveling back in time. This web site is your time machine!