Mining Hydraulic Cement at Blackball mine located 1 mile west of Utica along the Rock Island railroad and I&M canal or about 1 mile east of Split Rock on north side of railroad track where the Pecumsagan creek runs.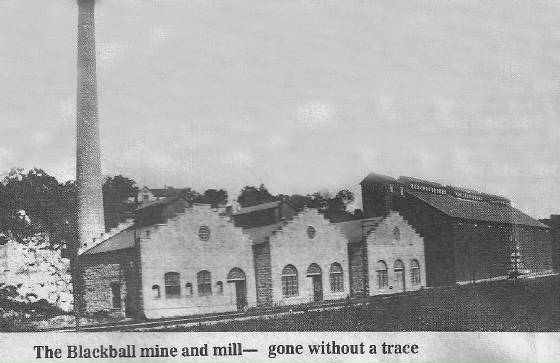 Photos provided by Eugene F Smania and Tom Romanowski
The Blackball cement company was started by a John Clark who was chief engineer in charge of building this section of the I&M canal. He spotted the limestone in the cliff next to the canal back in the 1840's. After his canal work was done he seized the opportunity for mining the limestone in this area and started the Utica Hydraulic Cement Co. Other mines started too and one of them was the Blackball Cement mine. The Utica plant eventually bought out the Blackball.
At this mine was one of the very first electric generators in the state of Illinois used to supply power to carbon arc lights.
Track leading up to Blackball mine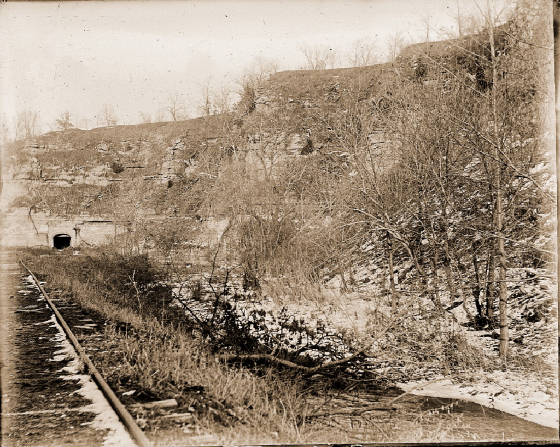 Photo contributed by Tom Romanowski
Lock 13 with Blacball mine in background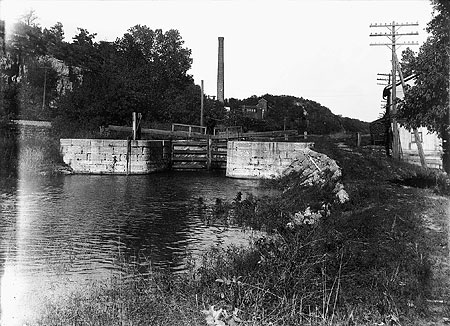 Lock 13 was located just a little east of Split Rock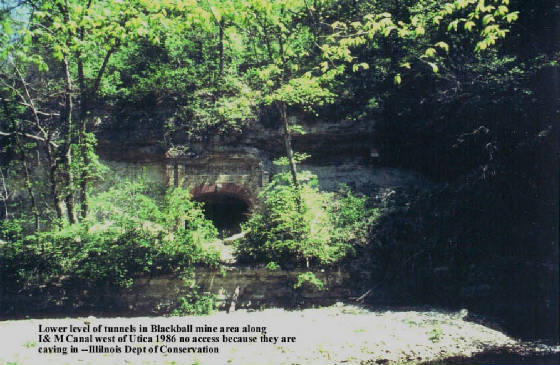 Photo by Eugene F Smania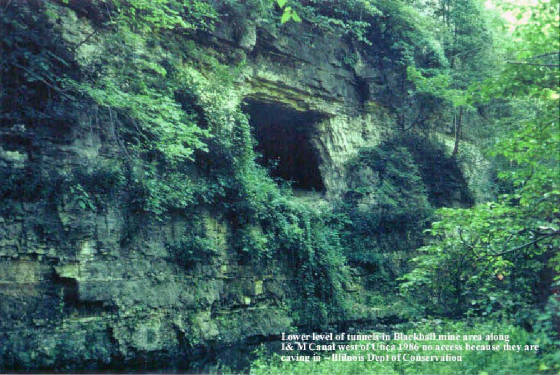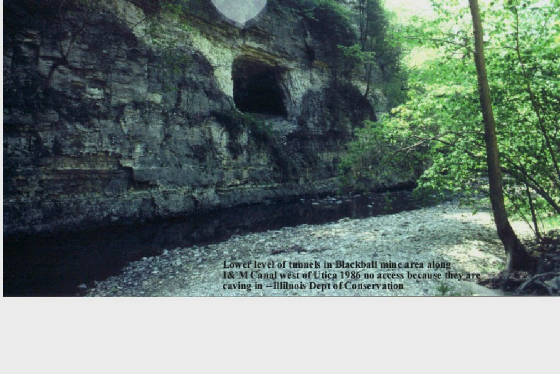 In the picture below a Rock Island Railroad bridge truss can be seen just to the right of the mine. The Pecumsaugan creek runs underneath here. The picture below this one is of that bridge and the Blackball mine would be to the left.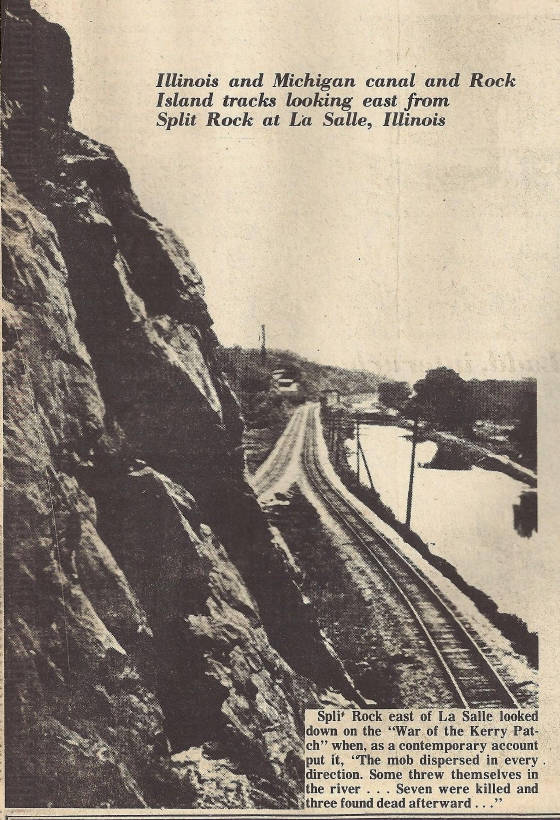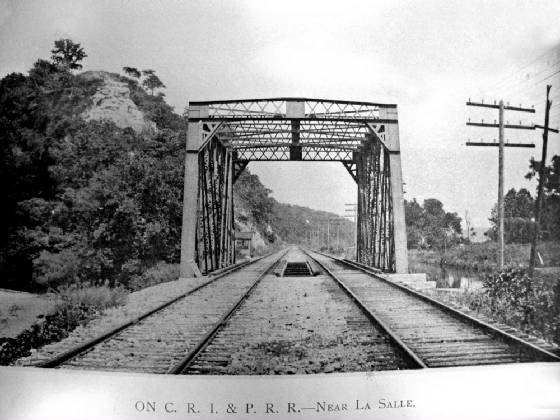 For more information on the Blackball mines do a google search. Try searching also for "Bat Banding at Pecumsaugan Creek Blackball Mines Nature Preserve. Other things will come up too.