Below is a very tiny preview of Cherry Coal Mine -related pictures etc. To see a multitude of photos and to learn about the Cherry Coal Mine Disaster click on the link here after viewing the photos below.
Looking for a ton of info on the Cherry Mine? Click link.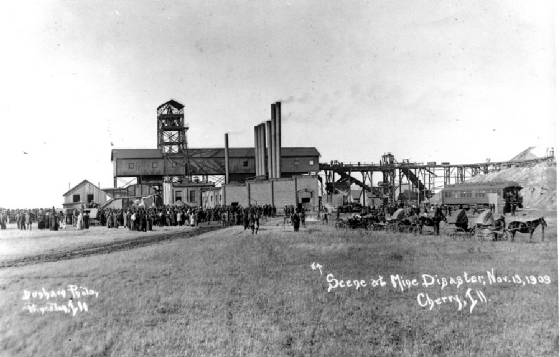 Smoke billowing out of the mine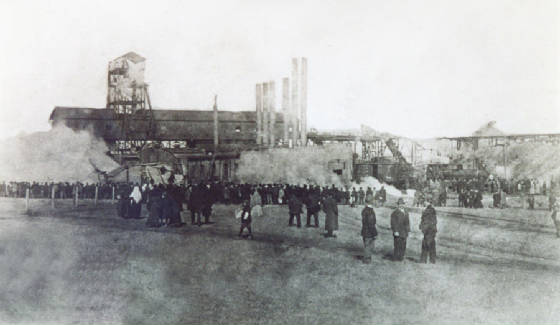 November 13th, around 1pm, 1909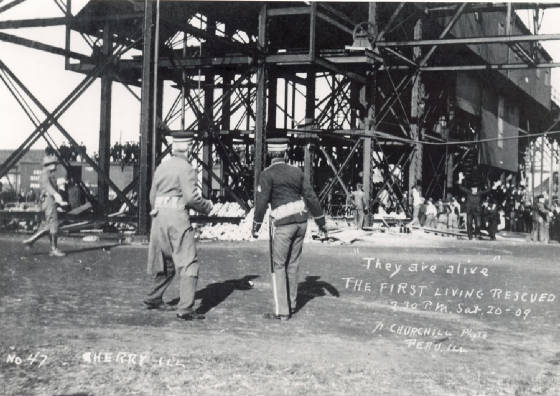 After 8 days they discover 21 living men!!
Men standing at the main shaft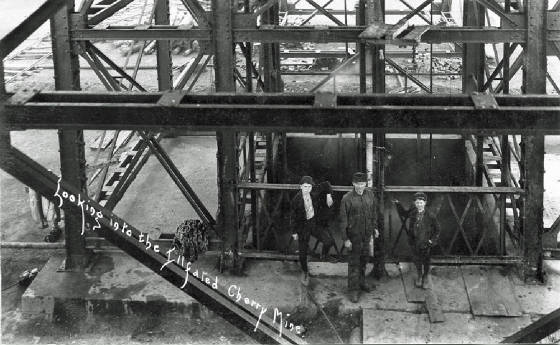 The men descending here to work and brought up coal here
Geo Pigati's hat etc.
Color of had is typical of the Milwaukee Road Orange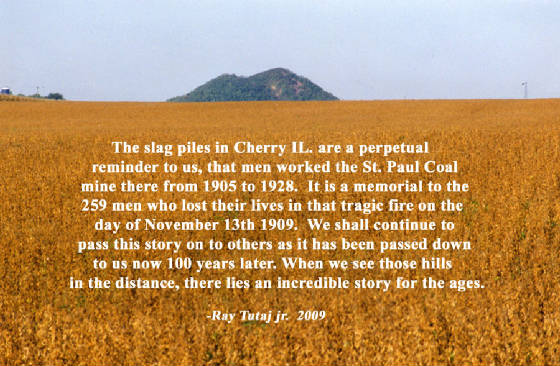 | | |
| --- | --- |
| | To buy the Cherry Coal MIne Disaster Documentary DVD click here. |
DVD is available for purchase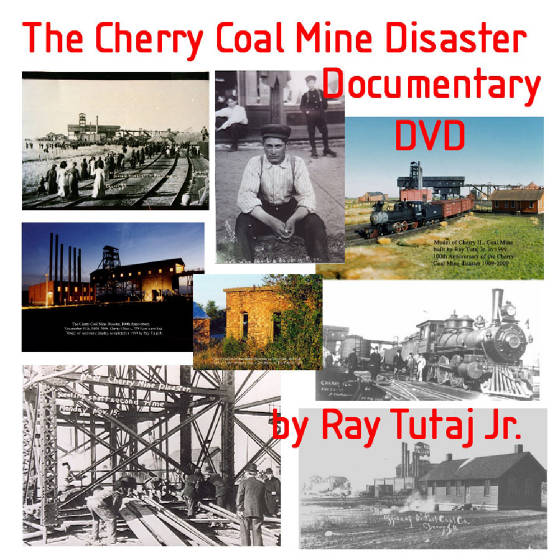 11 photo sets were released each yr up to 2009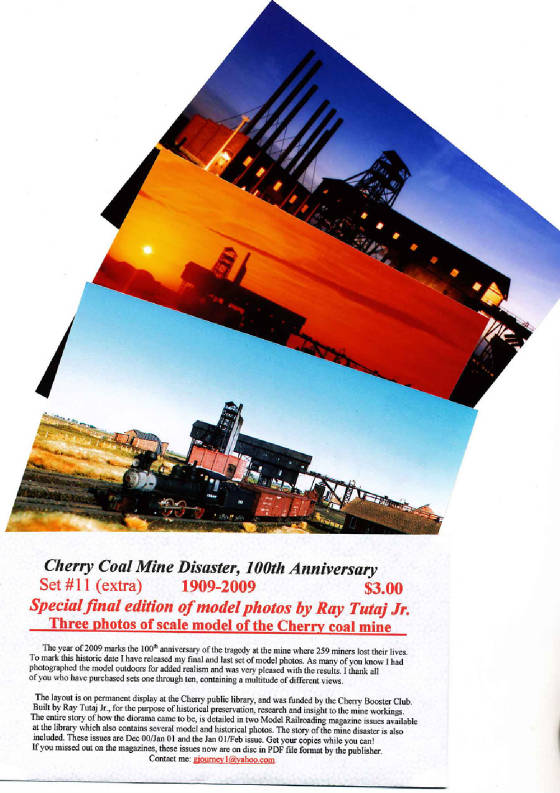 Prices are different when being shipped so contact me at gjourney1@yahoo.com
Cherry Coal MIne Model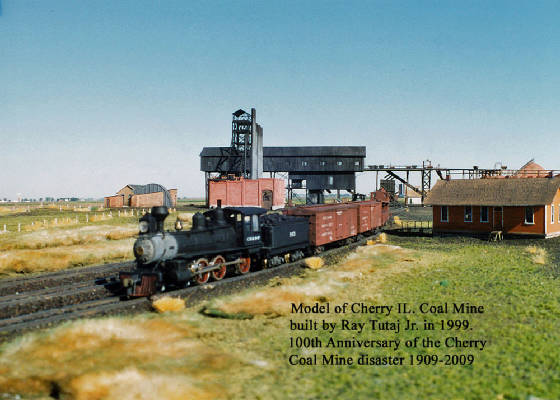 Built by Ray Tutaj Jr in 1998-99
Ray with Cherry Coal Mine layout in June 1999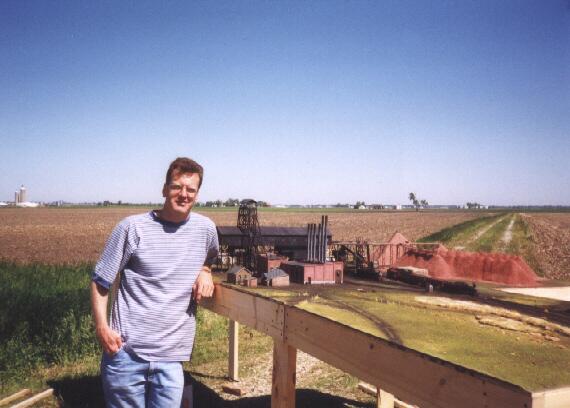 Photographed by Ray from sunrise to sunset
In late June on a beautiful summer day in 1999, I photographed the Cherry Mine layout outdoors, two miles south of Mendota on the former road bed of the Illinois Central Railroad. It was actually on the exact site of a former small town called Culton IL.
My goal was to photograph the layout from the first light of day to after dusk. So I was out there about 17hrs in the sun. It was a once in a lifetime opportunity. I was finished with the layout and was only a few weeks from moving it from my place of residence to the Cherry Public Library where it is on permanent display. I was very pleased with the results which are available in the photo sets and on the DVD.
Ray




Sharing things you might be interested in such as local history, photography, transportation, a novel and art.