Interurban in the LaSalle downtown area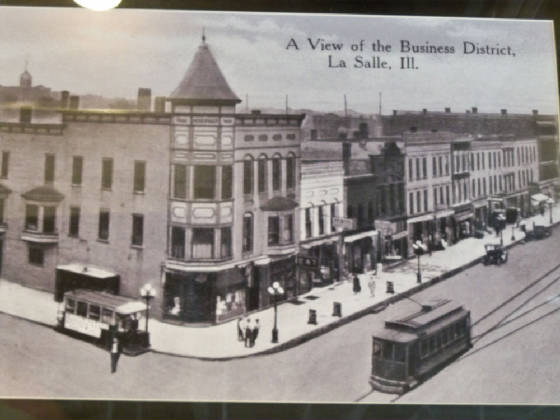 Horse drawn trolleys in the early days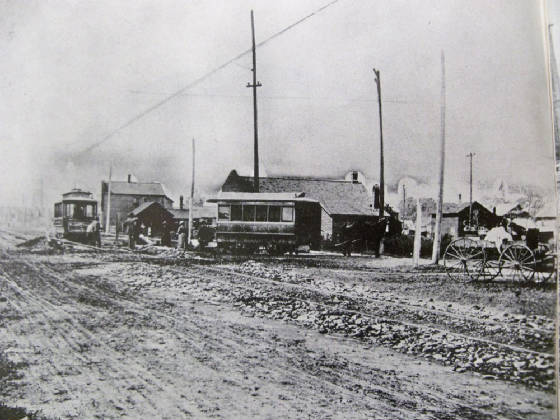 Corner of 1st st. and Sterling st. LaSalle IL
The route taken by the early trolley cars was along first st., up sterling st, connects with 11th st. and then over to Bucklin st and back down to first st.
First street electric railway in LaSalle il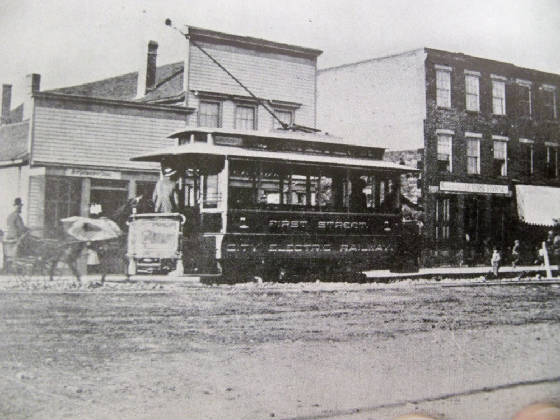 Chicago Ottawa and Peoria Railway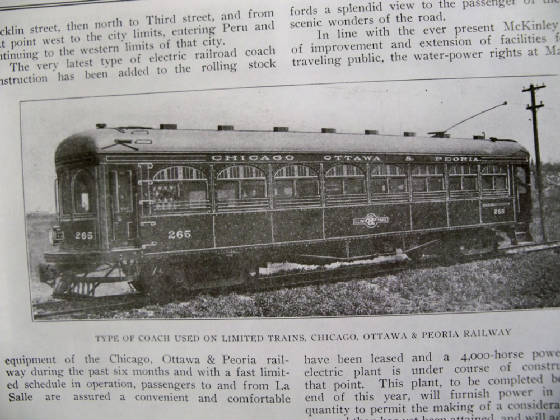 Illinois Traction garage on rte 6
Located where the car wash is at today on rte 6 La Salle
Interurban at Split Rock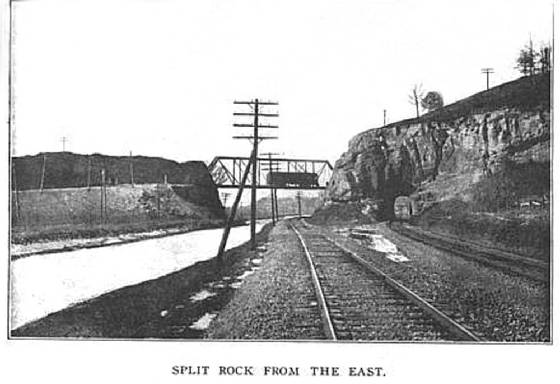 Rock Island Railroad main tracks in view
See Electric railway line at left under number 15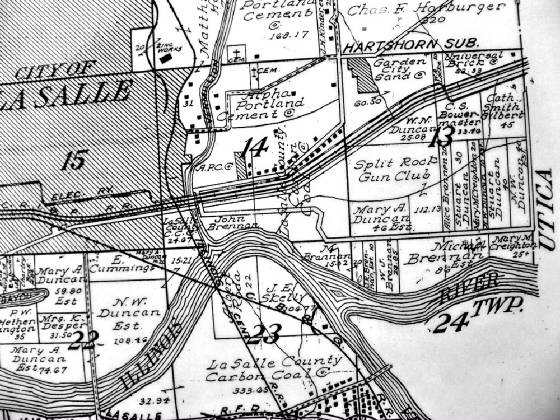 See Illinois Valley Rwy under PERU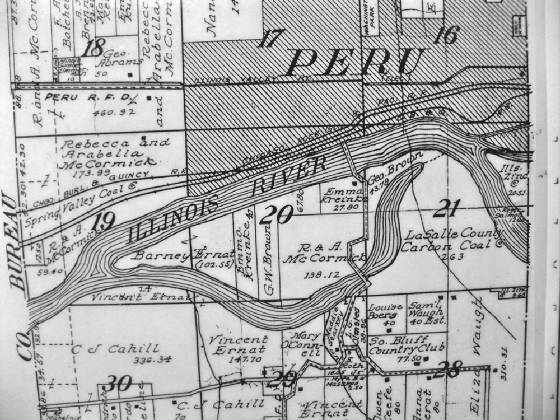 After looking at this picture and others in this area during earlier decades. I believe this Interurban track going down the hill also used the former coal mine track since it was already there. See to the right of the picture there once was a track that was there and went to Rockwell and was solely used by the LaSalle County Carbon Coal Co. which I have a picture of on both the I&M canal page and the Area Coal Mines page. It is a view looking west. I also have a view looking East here and there is no Interurban track yet but rather the coal mine track. So when the Interurban came along in about 1905 why build all new track when the coal mine track was already there? I think the demise of the coal mine was nearing an end in that area. Not sure but as I look at these pictures I see the tracks in different places on this road except at the bottom where the bridge over the little Vermilion is. Take a look and see if you can see what I am seeing. Look at the other photos too and compare.
Illinois Traction tracks under IC bridge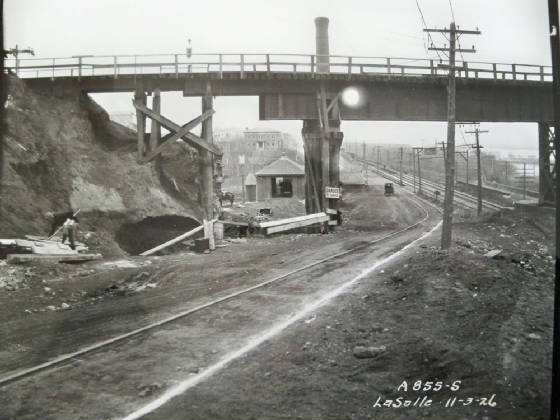 Looking east toward Cement plant in LaSalle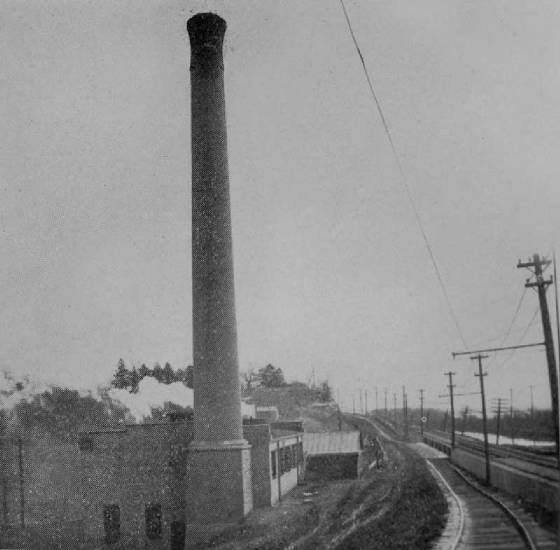 Trolley track seen on road
1st street looking east from Joliet st LaSalle IL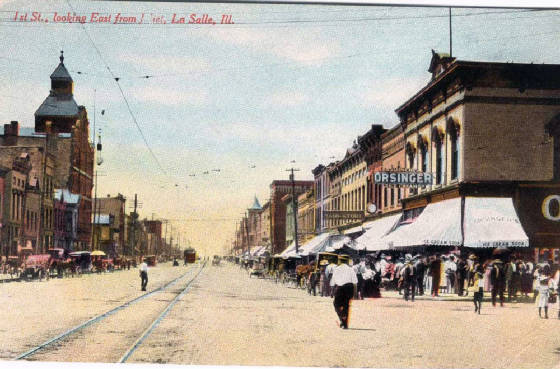 Interurban tracks
On the Illini Trail to Starved Rock State park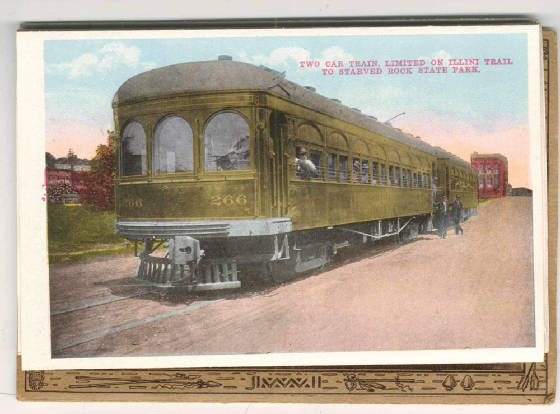 The Interurban
Illinois Terminal 415 Interurban Trolley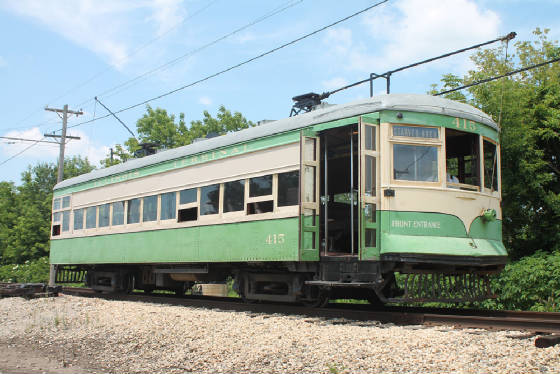 Originally Chicago, Ottawa and Peoria at Union IL July 6 2013
For more photos of this car at right scroll down to bottom of page. I also have some photos of inside the car.
Interurban in Peru looking west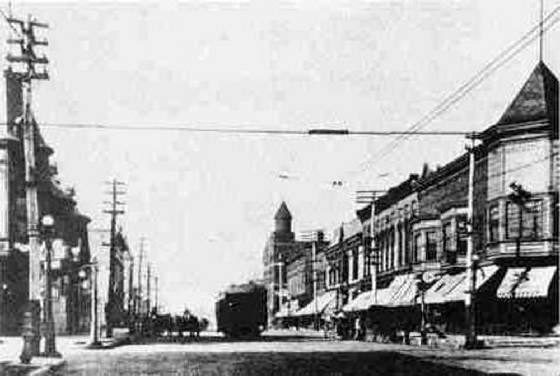 Corner of 4th st. and Peoria st.
The Illinois Valley Railroad aka The Interurban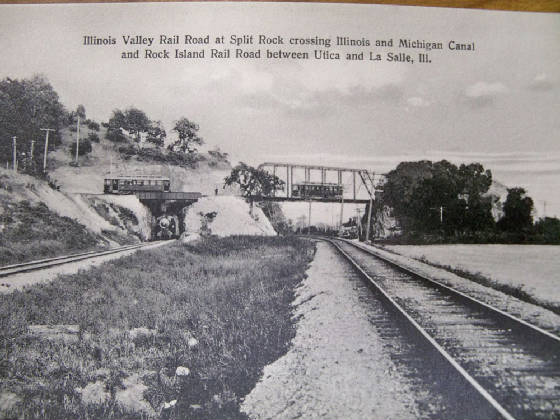 and the Illinois Traction System

At Split Rock looking NW toward trolley stop
Rock Island mainline below this bridge
Trestle on South side of Split Rock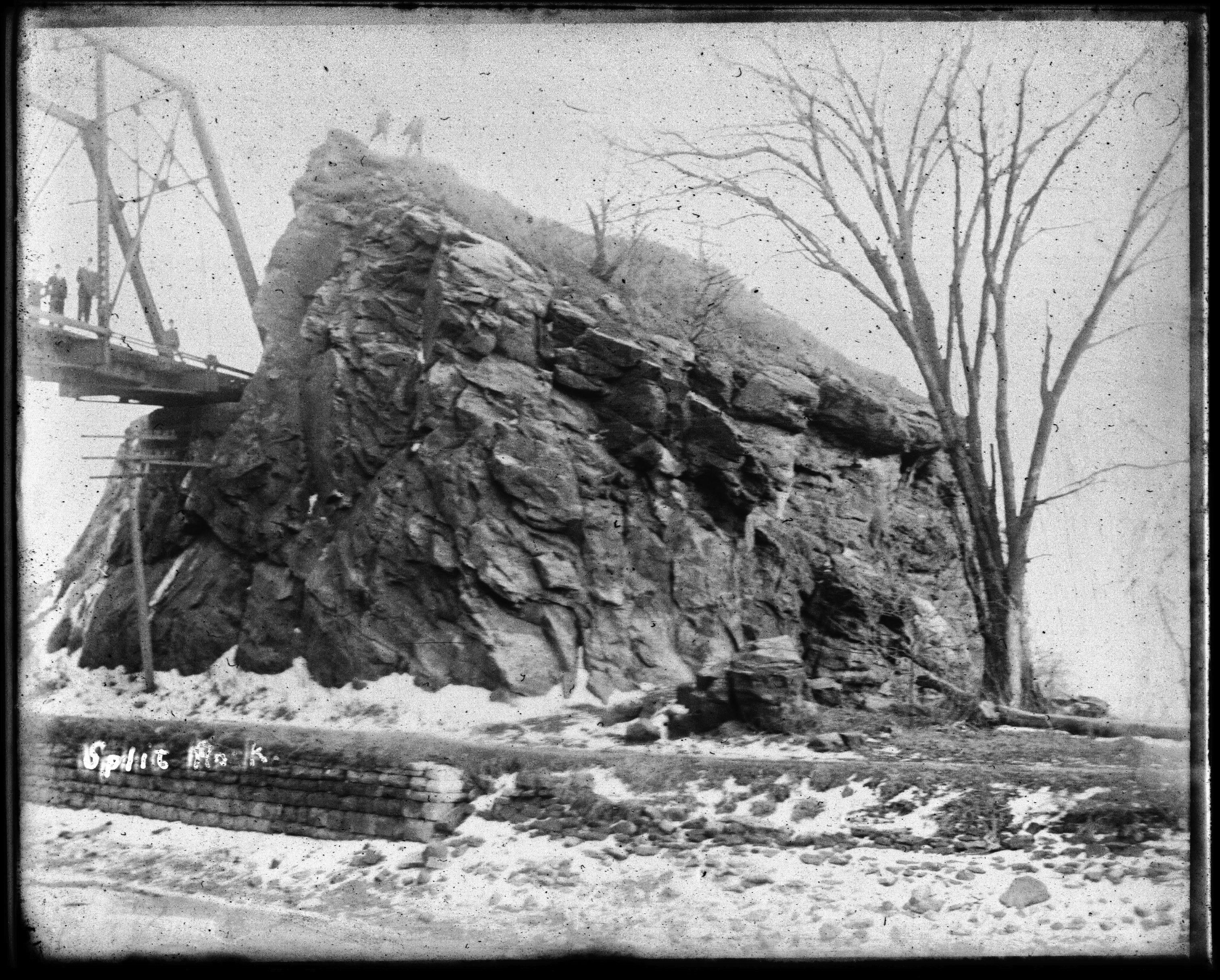 Split Rock area before Interurban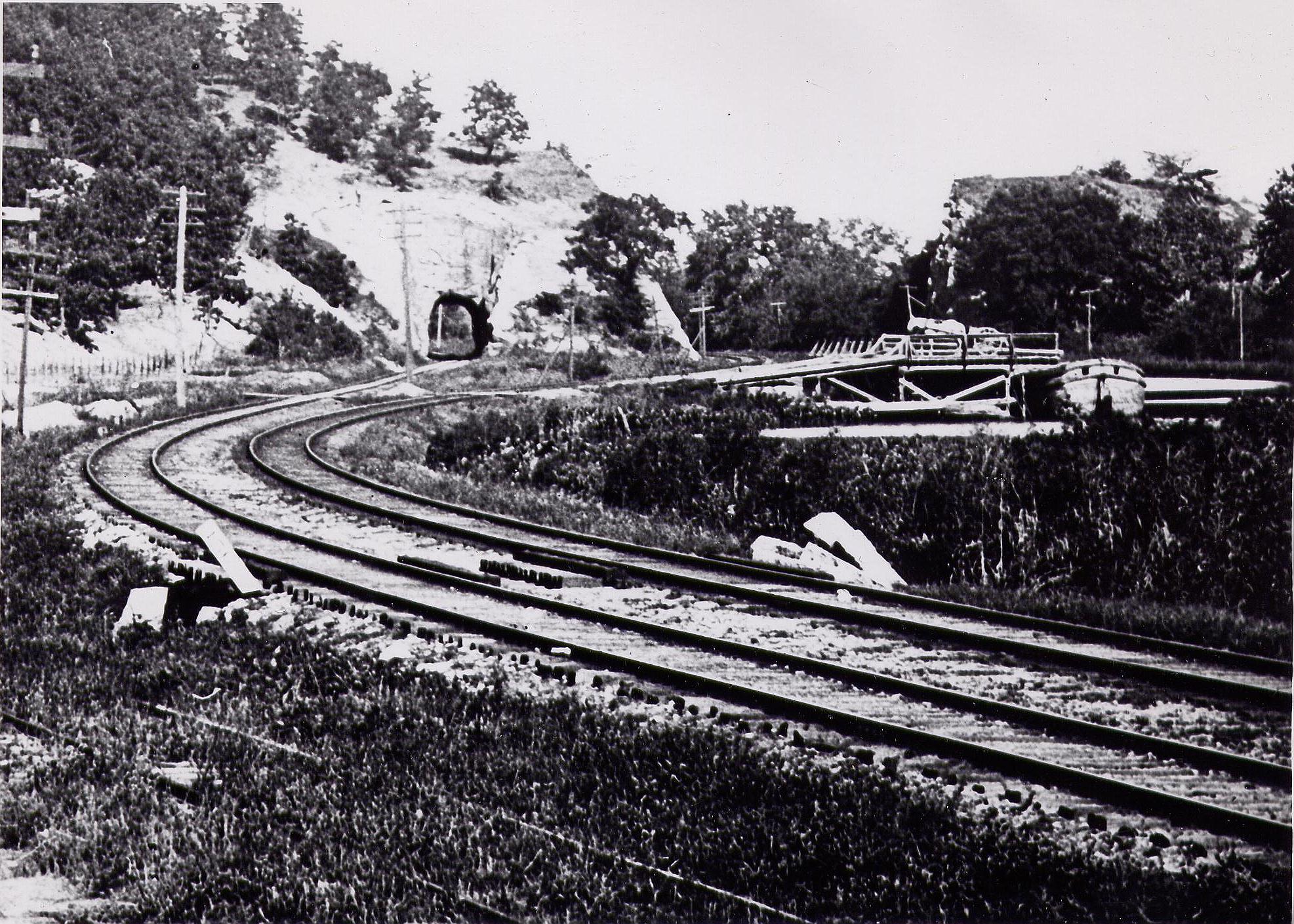 Notice three tracks in foreground and barge seen in view
The Interburban in front of Westclox at Peru IL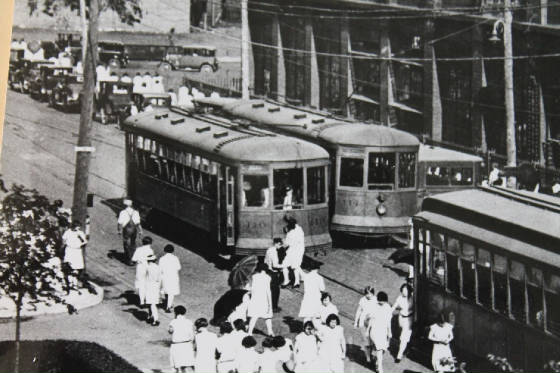 Interurban at corner of 1st and Gooding st LaSalle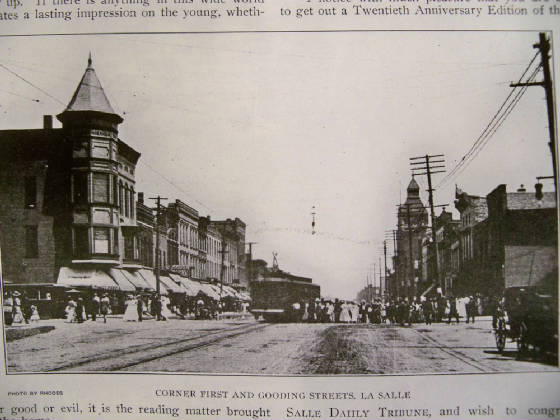 In Lasalle Tribune July 1911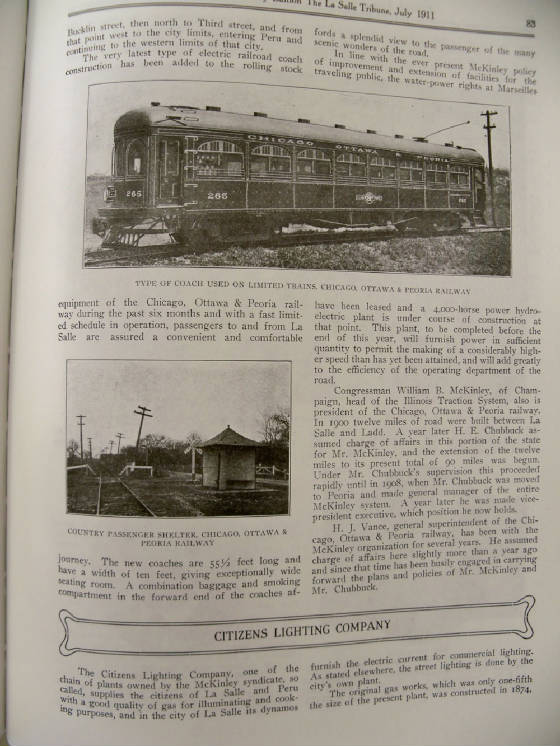 About the Interurban route
Depue IL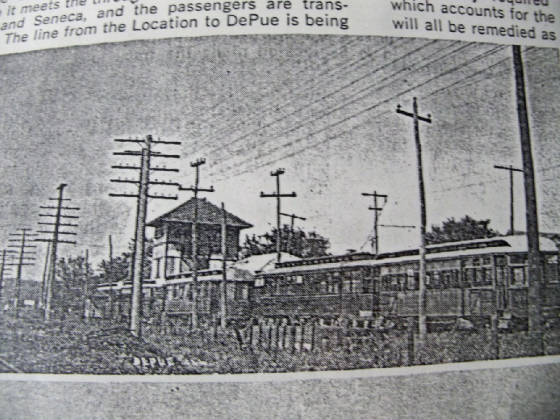 The Library today in Depue is ole interurban station
The Chicago Ottawa and Peoria railway line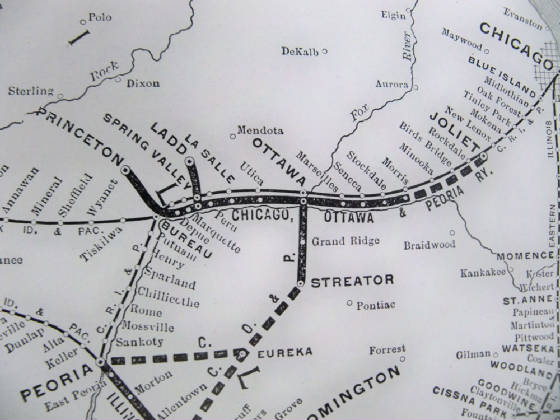 The interurban
Trestle over Split Rock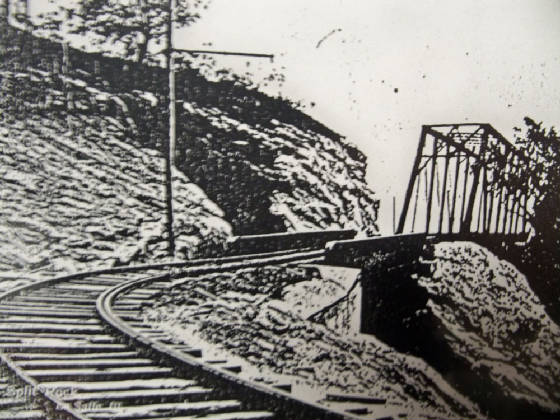 Interurban went to Ladd too!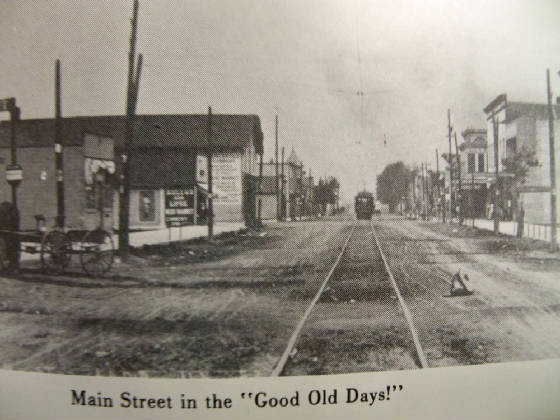 Split Rock Area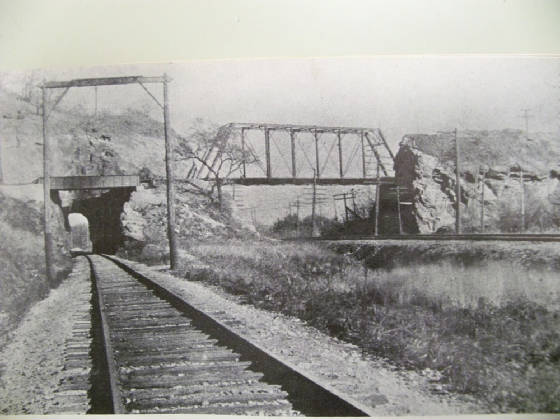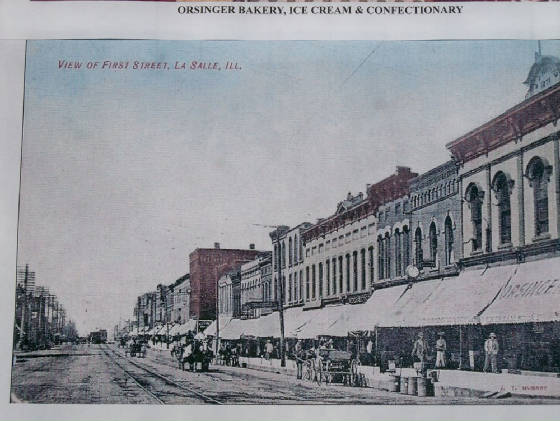 Interban in LaSalle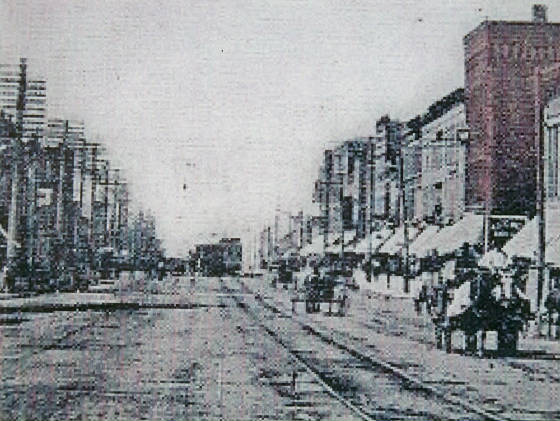 C. O. &P. Bridge at Spring Valley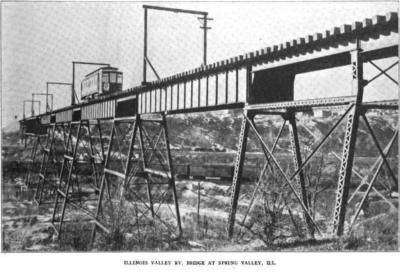 The following images are from a magazine called Trolley Sparks which covered the Illinois Traction system in it's Nov 1954 edition. See cover when scrolling down.
Illinois Valley Lines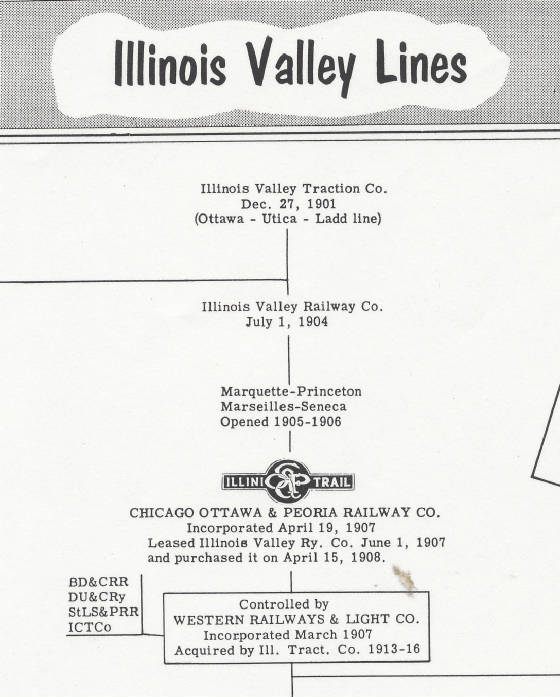 Illinois Traction System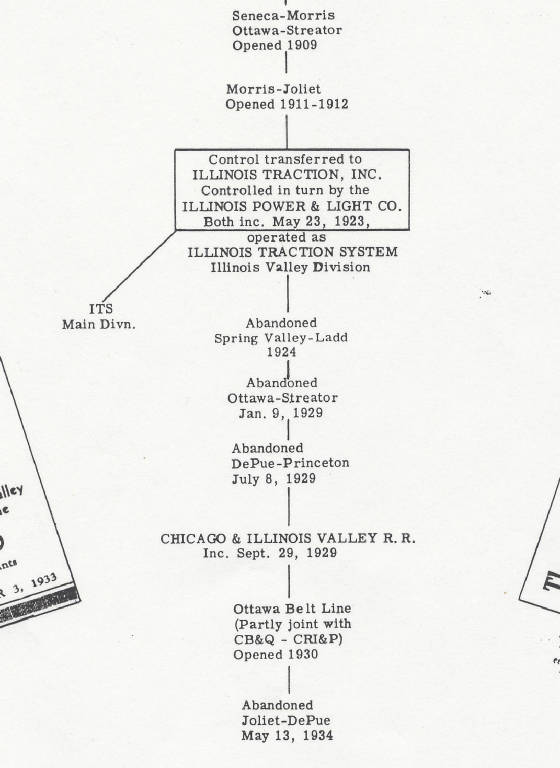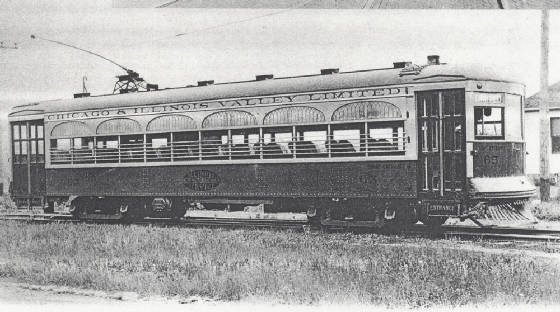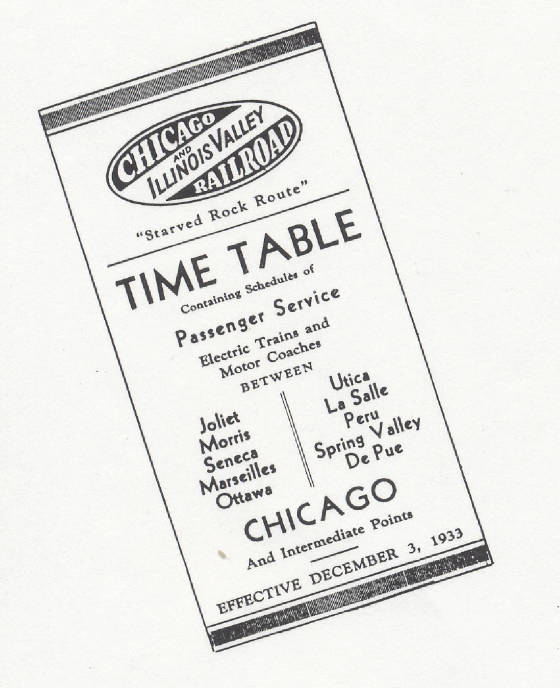 In front of Westclox in Peru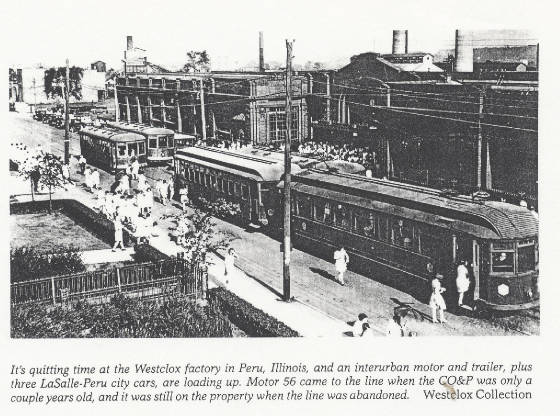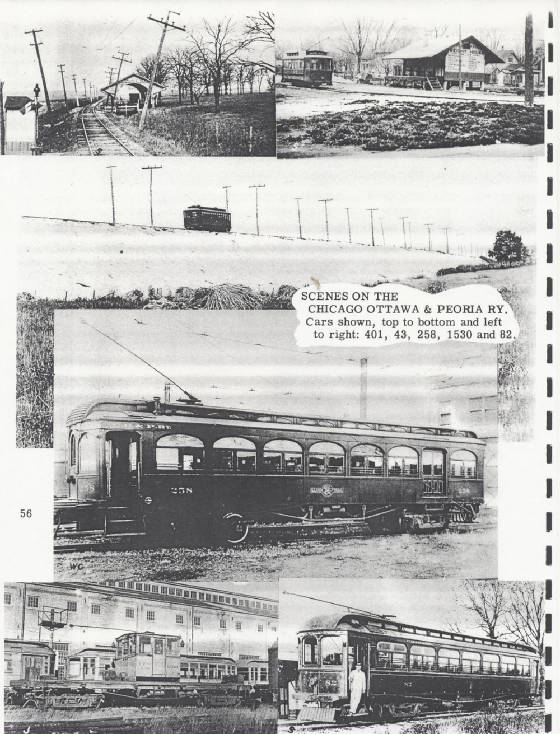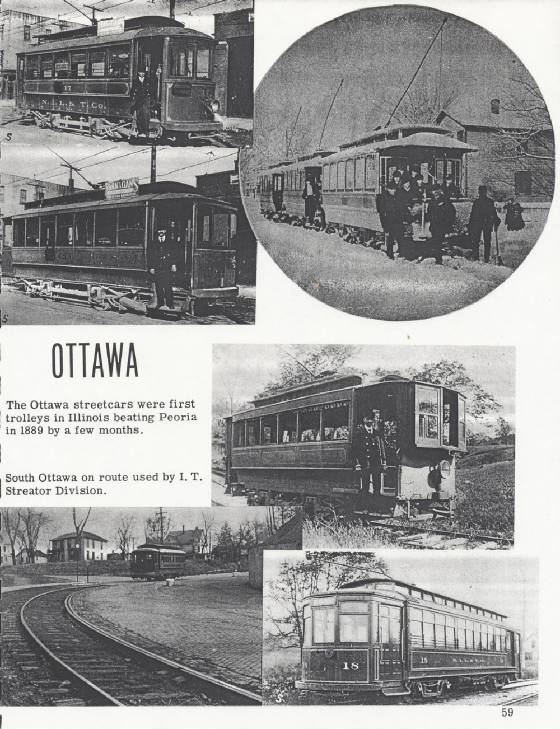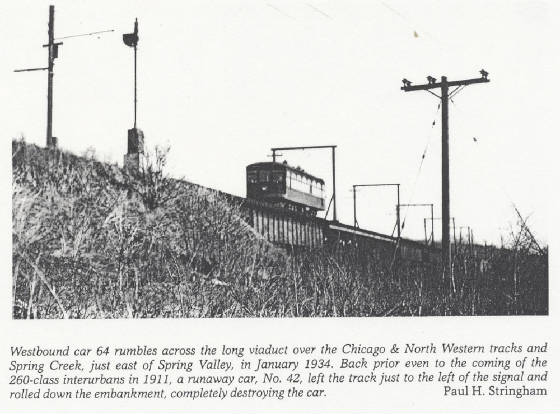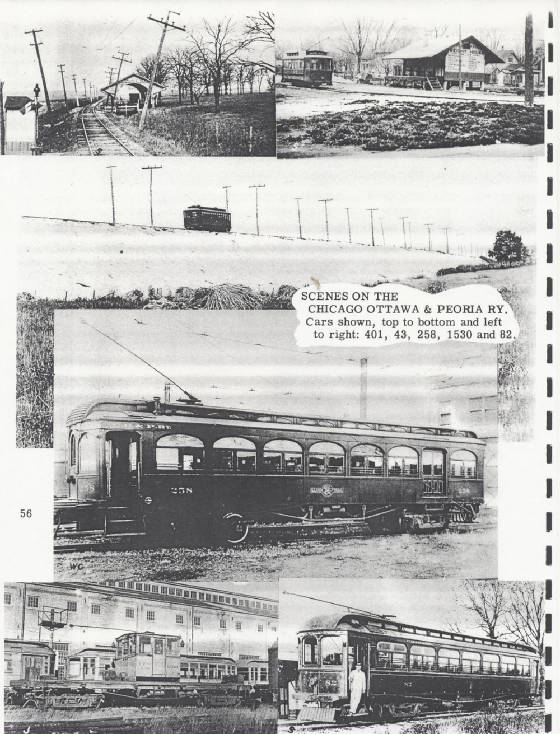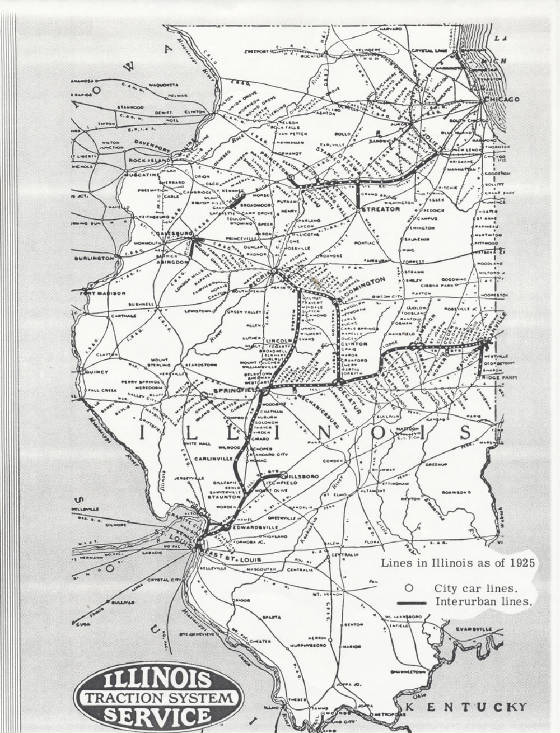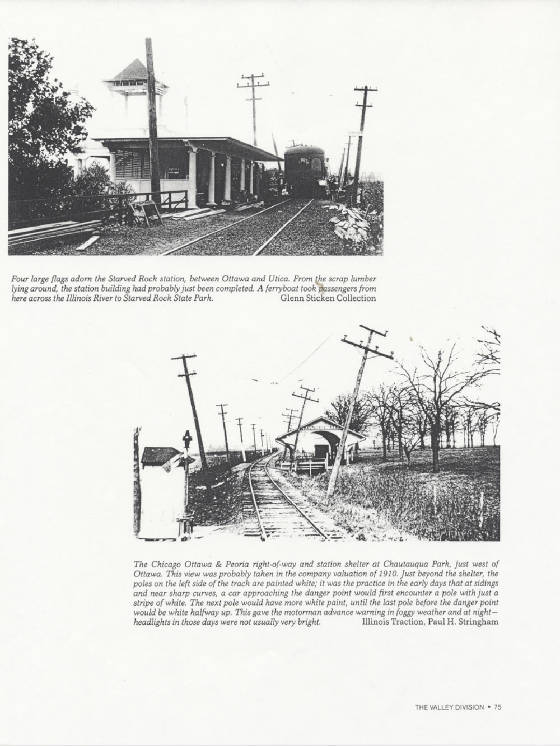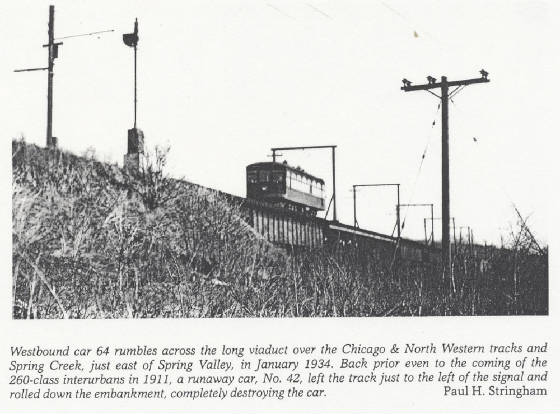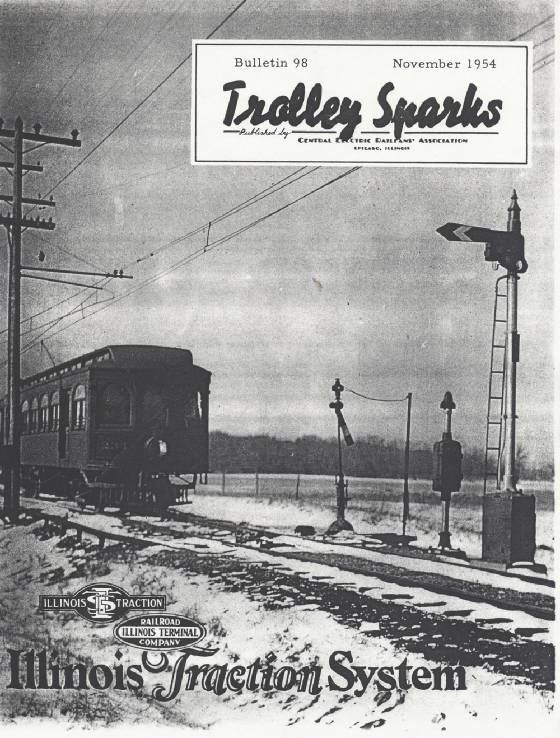 At Depue Interurban Station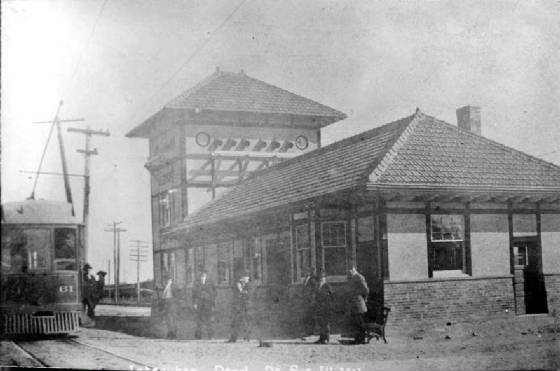 Depue Illinois Traction Station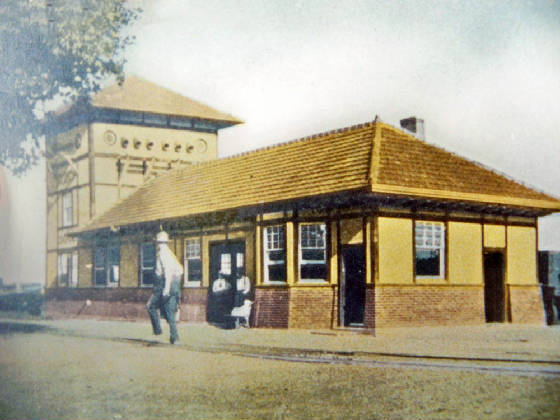 Depue Interurban Depot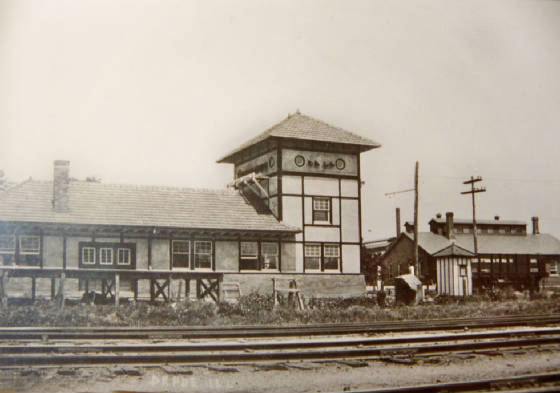 Today the IAIS RR runs on the south side of the bldg and Interurban was on North side
Another photo of the Depue depot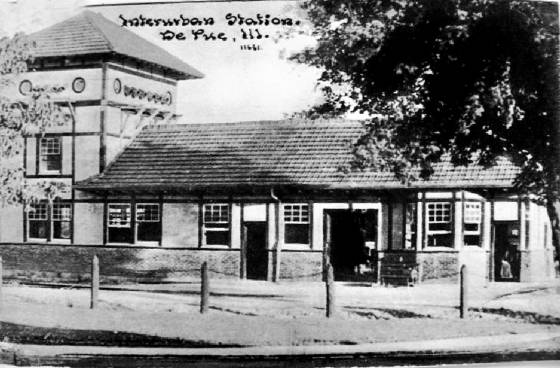 The following three photos are from the Tom Romanowski collection. Thank you Tom!
Tunnel near Depue for Interurban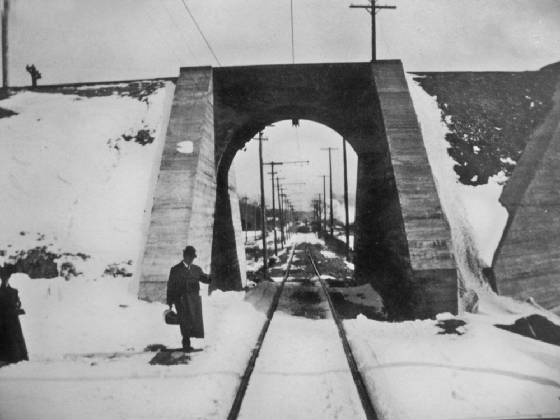 The Railroad of the Illinois, Iowa & Indiana was atop. NYC and Milw Rd also used this route above.
Interurban Tunnel near Depue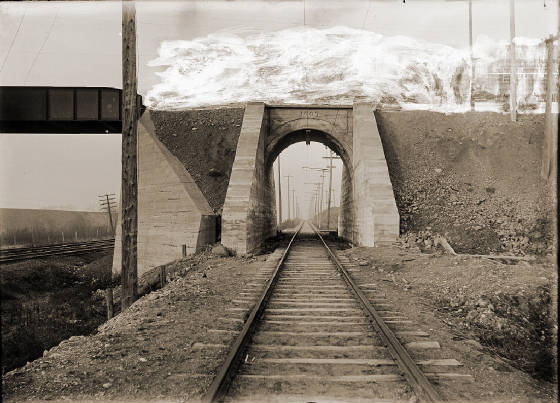 Notice the Rock Island tracks at left
Interurban Tunnel at Depue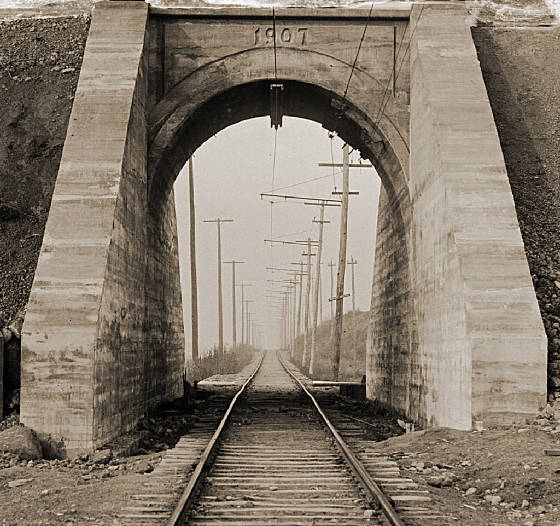 The Tunnel still exists in 2013- pic by Ray Tutaj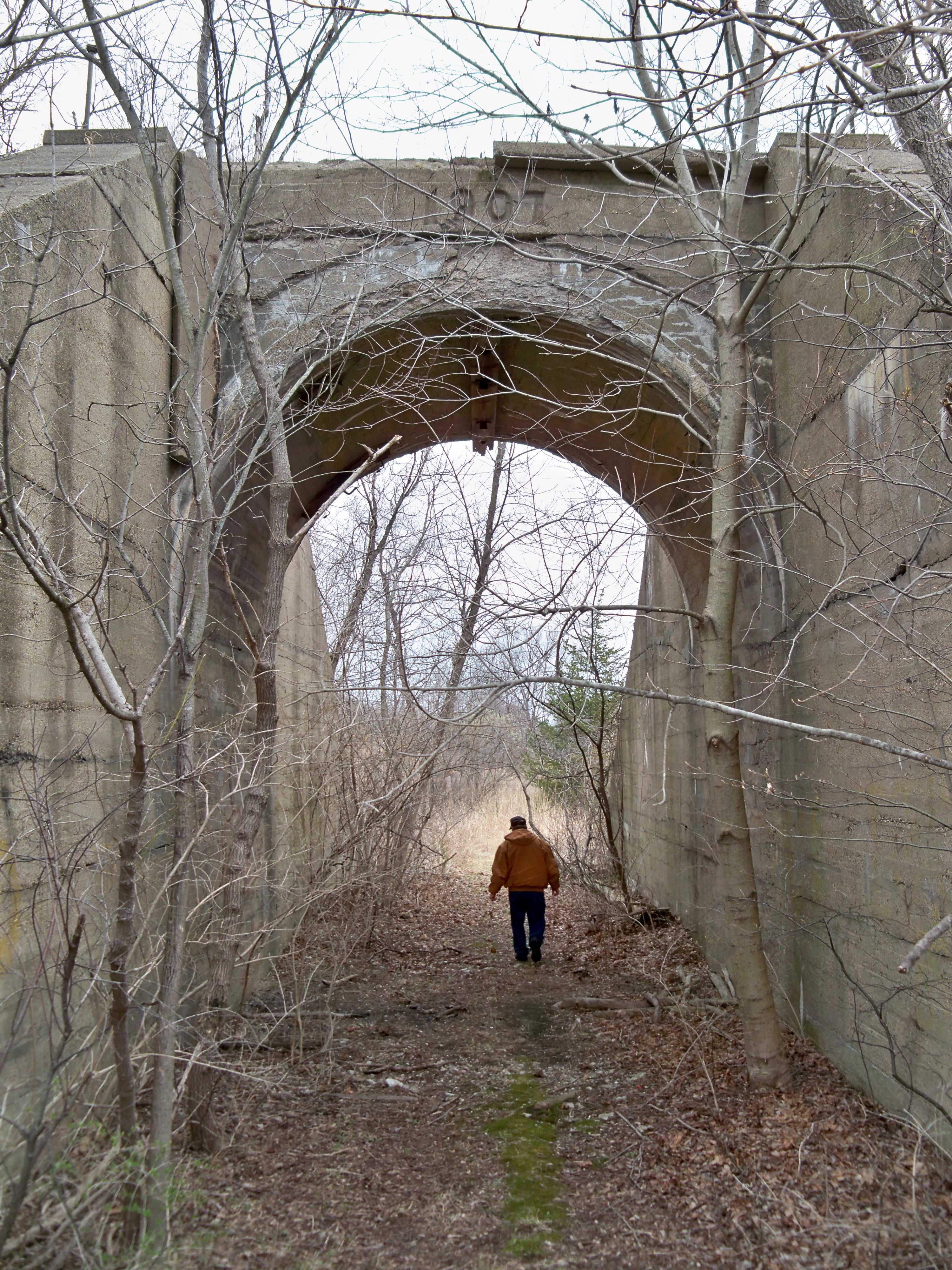 Steve Shutt is seen on the former Interurban path
Old Roadbed visible in fall near split rock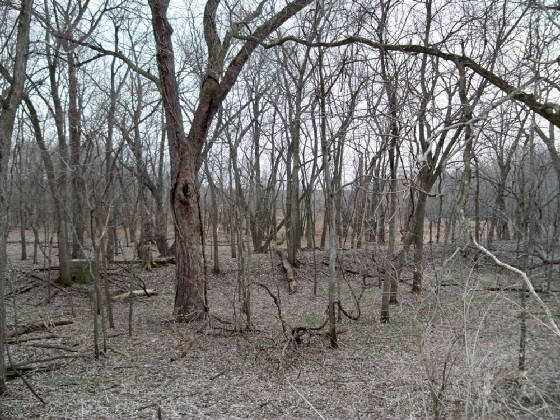 Notice the built-up road bed and signal stand at left. On South side of canal.
Signal Stand from the operations of the Interurban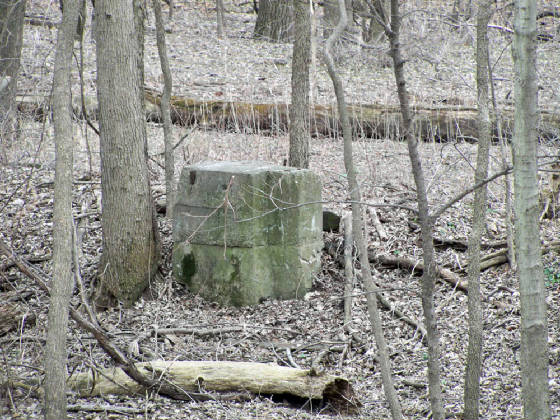 Photo by Ray Tutaj Jr
In Utica the Interurban Power house remains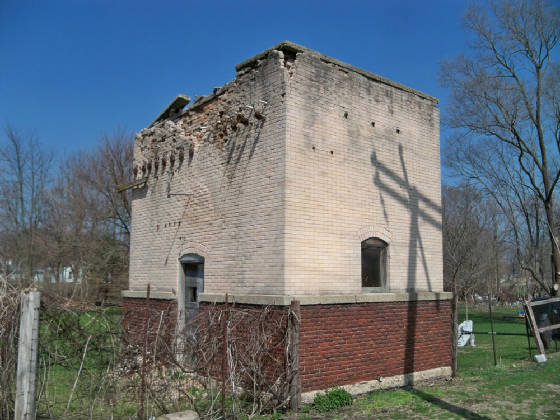 Located just about a block on south side of Canal and east side of hwy
Inside the IT 415 Starved Rock car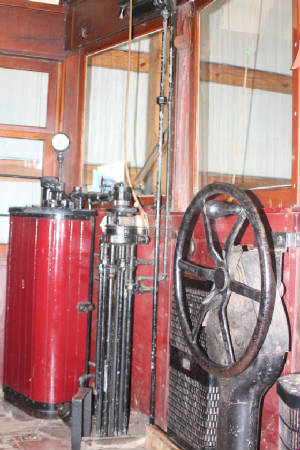 Seating inside the Illinois Terminal 415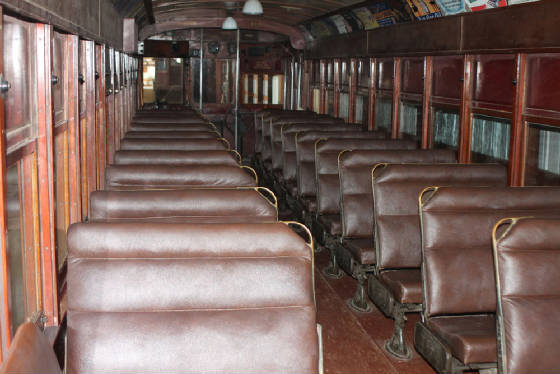 The Controls in IT 415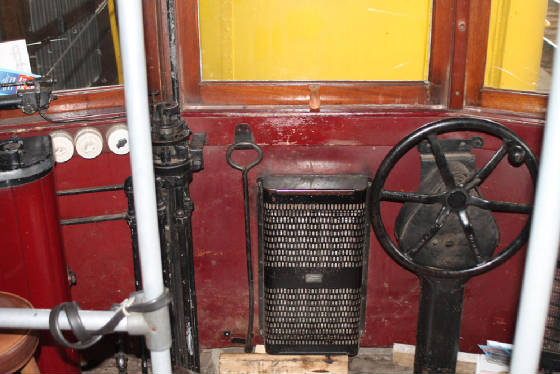 You cn visit Union IL RR museum to see this car
IT 415