The Milwaukee Road
My memories of the Milwaukee Road are very clear. First let me thank the following people who have supplied photos and information: David Franzen, Louis Richards III, Howard Nielson, Clarence Reppin, Marvin Helmig, Steve Shutt, Ken Holzner, Leo Muhlach, and Mike Gleason. I also want to thank others who I have not posted their photos, but bought publications with their work. Mike Shaeffer, Mike McBride and Jerry Pyfer.
I spent the years from 1973 to 1981 in Mendota before moving out West to Nevada for 16 yrs. The Milwaukee Railroad was still active even though little did I know it was to be the last decade for them on this branch line. I remember the trains vividly switching back and forth and interchanging coal cars with the Illinois Central Railroad. It was a thrill to stand near the trains as they rumbled by and the ground shook. I remember one cold snowy, winter night looking out my bedroom window over at the depot and see a train parked in front with its head light on and I could see just how hard the snow was falling from the light. I would give anything to go back to those times. Here below are some photos thanks to many people and will give you a glimpse into the Milwaukee Railroad in Mendota Illinois. In 1981 we moved and the Milwaukee was done and the line abandoned. I came back many years later and most all the tracks were gone. The depot was still there and still stands today in Mendota.
Mendota IL 1978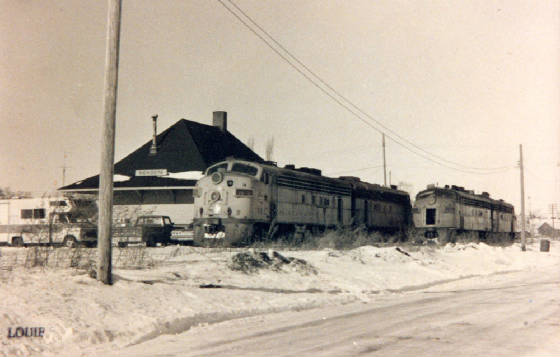 Photo by Louis Richards III
Milwaukee Road on the IC tracks in Mendota 1978
When the Milw diamond was taken out they used the IC in the end around 1978-79 Photo credit unknown
Train in Oglesby IL 1960s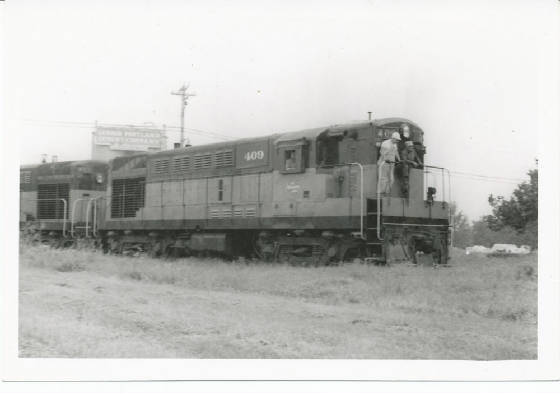 Anonymous
Train in Oglesby in the 1960s near Lehigh Cement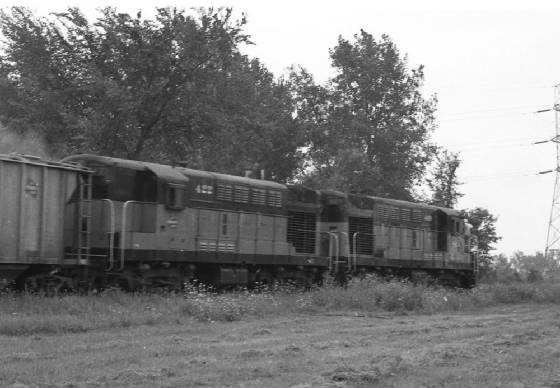 Anon.
Early view of Milw Depot in 1940s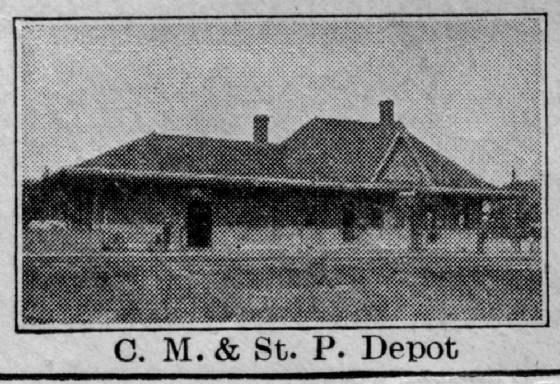 Mendota IL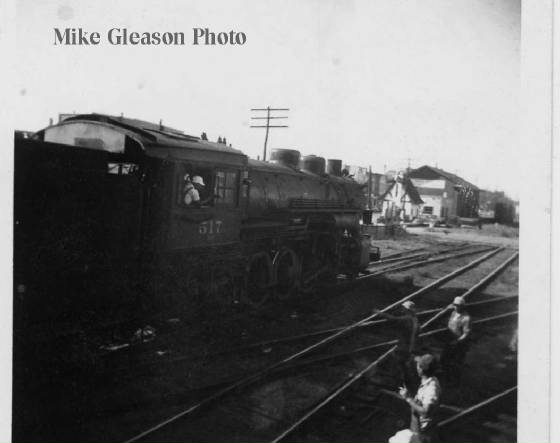 MIlwaukee Road Steam Engine heads north past tower at Mendota 1950s
Mendota IL 1950s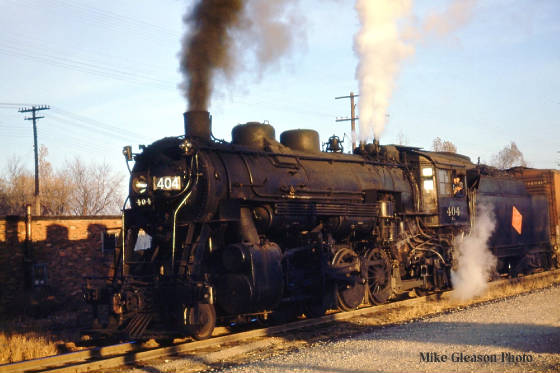 SOuthbound on IC tracks near depot at 8th st xing
In Mendota IL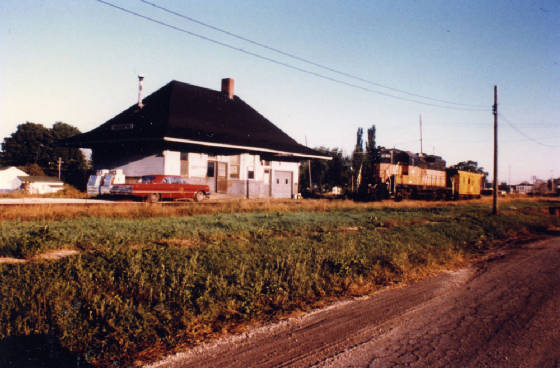 Photo by Howard Nielson
Milwaukee Road F7 locos in Mendota 1978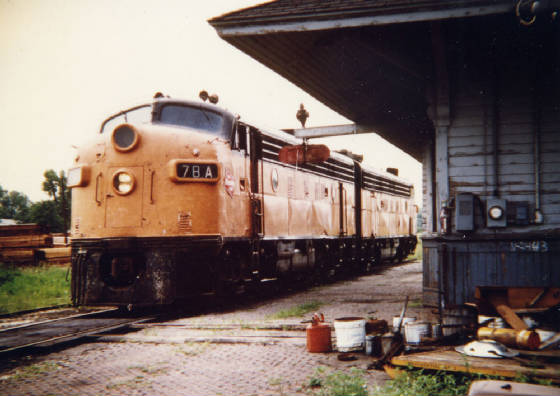 Photo by Howard Nielson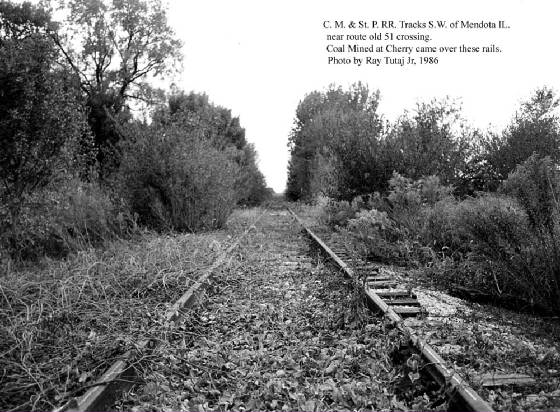 Photo by Ray Tutaj Jr 1987
Depot in Mendota around 1978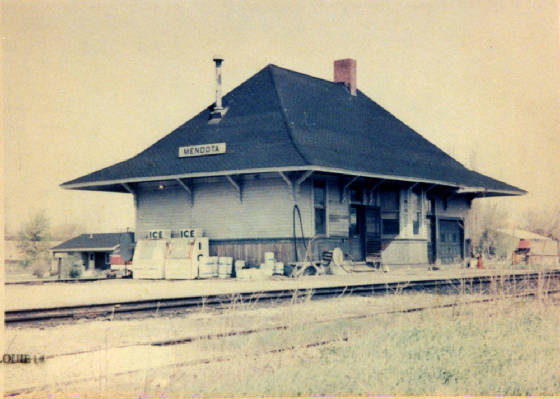 Photo by Louis Richards III
Looking north toward Milw Depot in Mendota

Early 1900s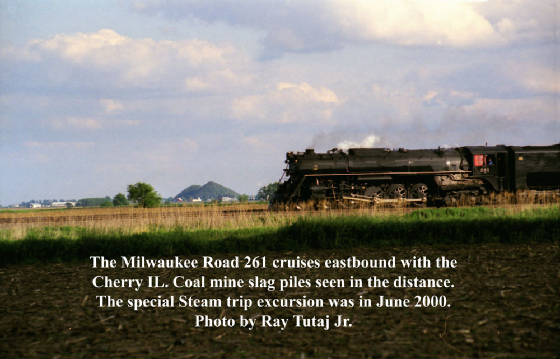 photo by Ray Tutaj Jr
Combine car on display in Mendota IL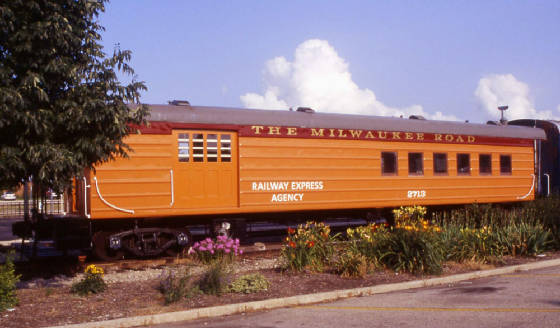 Visit the Mendota Union Depot RR museum Photo by Ray Tutaj Jr.
Mendota IL photo by Louis Richards III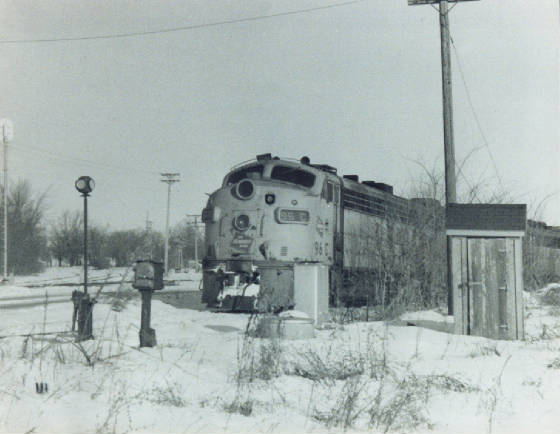 Train approaching from North and about to come on to IC main
Mendota 1975 photo by Louis Richards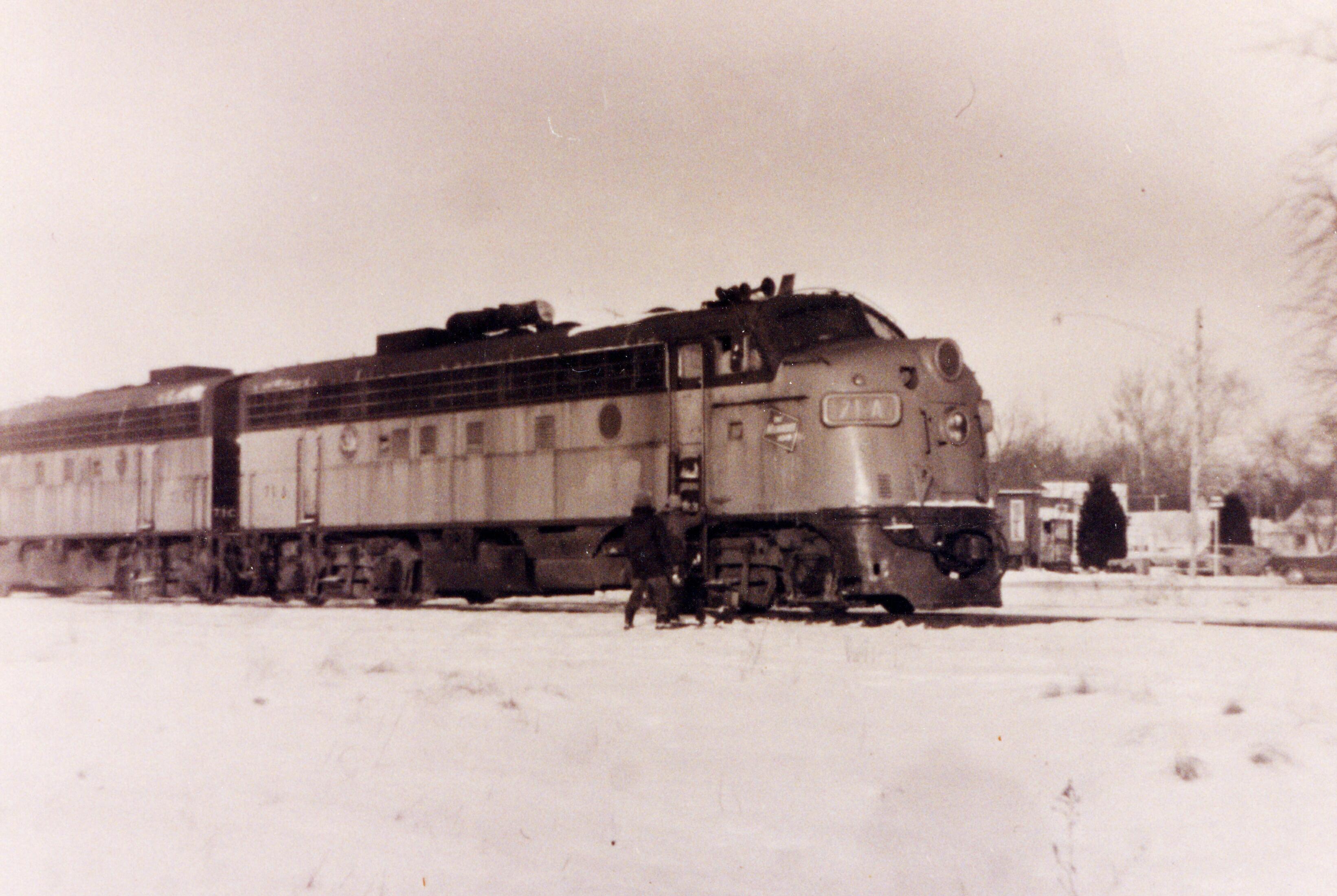 What a coincidence that our house is seen in background.
The floor plan of the Milw depot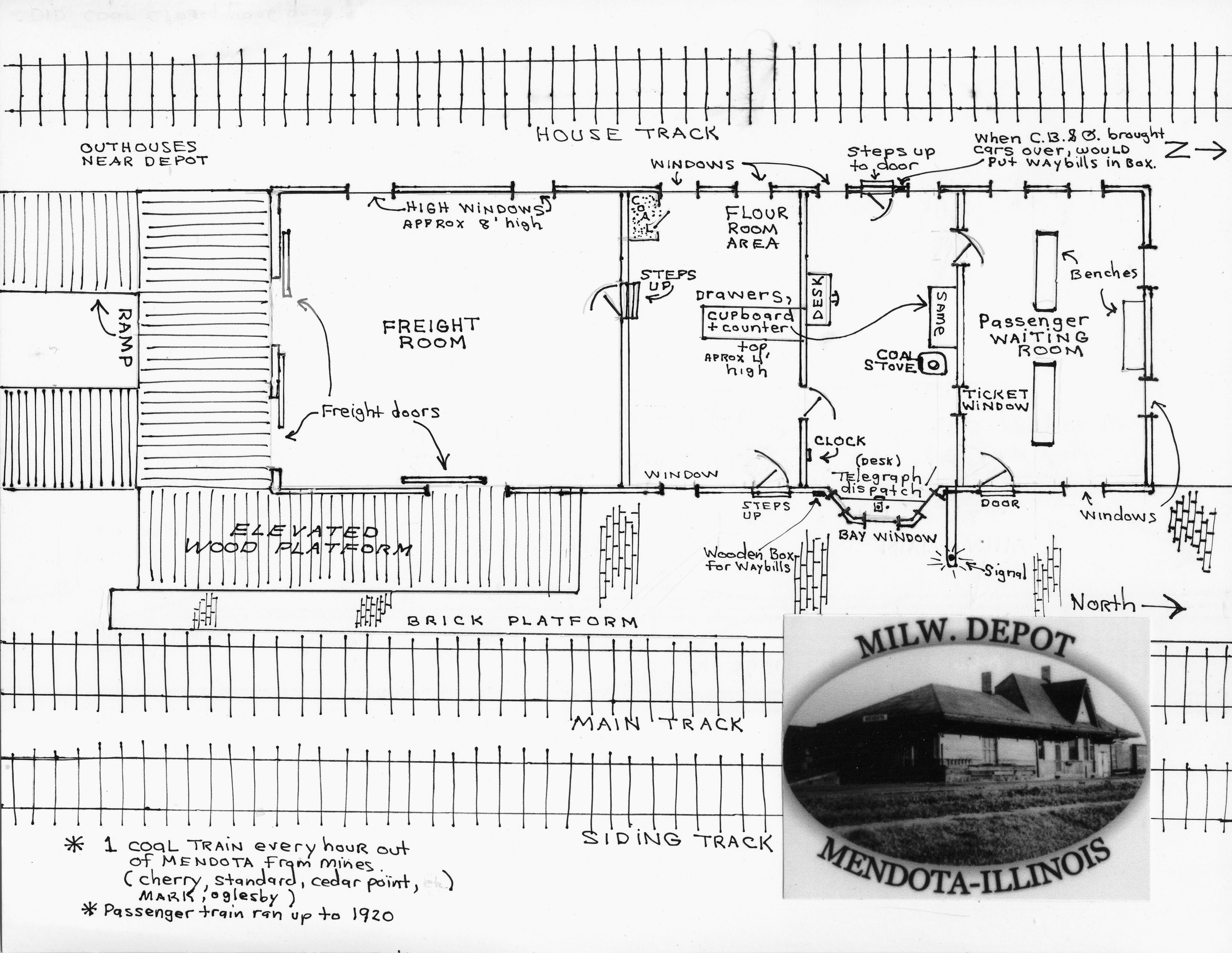 Thanks to Clarence Reppin for info. I drew this up after talking with him.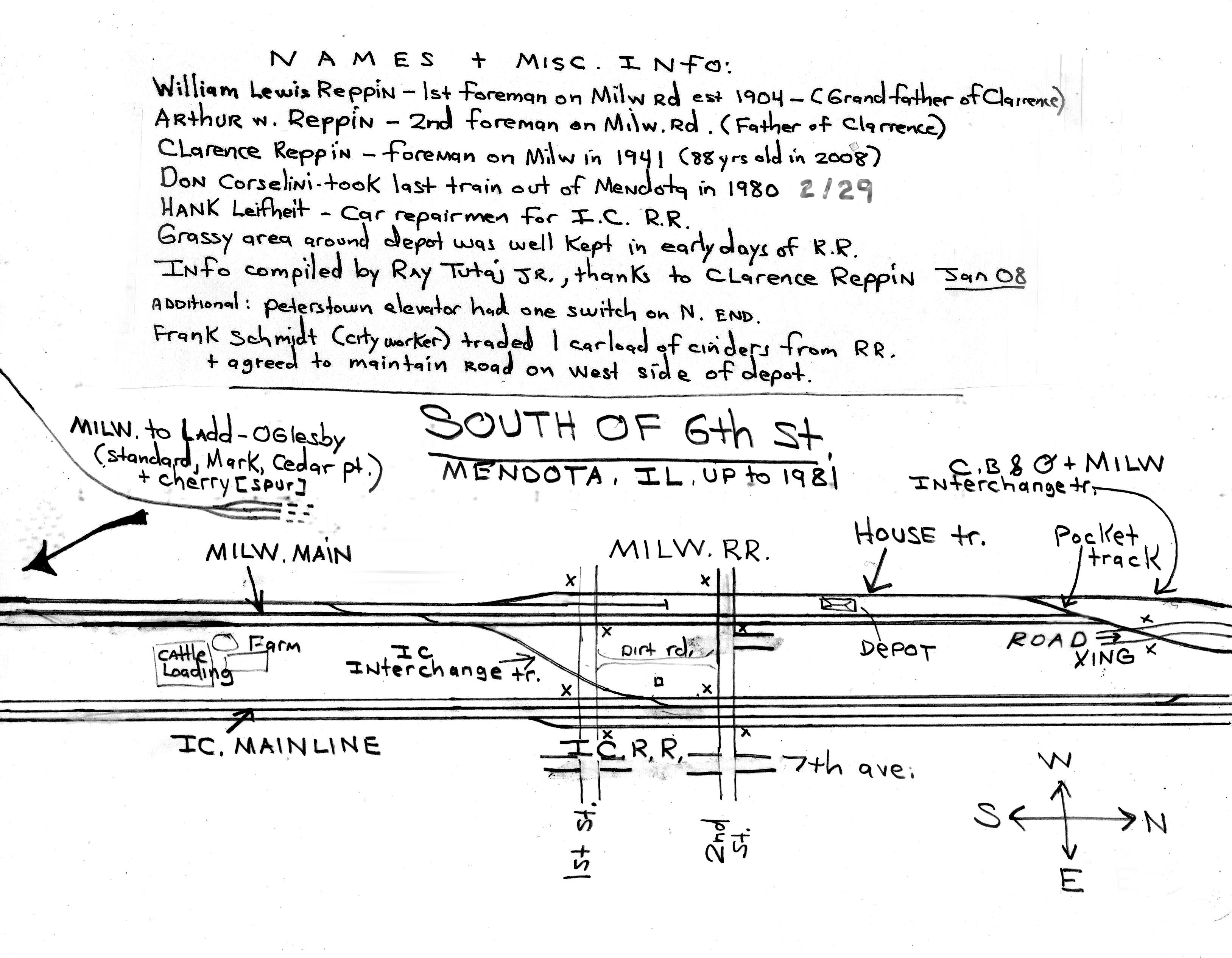 Notice the interchange track in the diagram above. Here below is a picture of that track looking southwest. I snapped this photo probably around 1986 or so. I was living in Las Vegas at the time but would try to get back every few years. This is basically all that was left; the IC main from uptown at Mendota to 1st street, this interchange track and a section of the Milwaukee Road track was left in to a point just southwest of ole route 51. (now 251)
It was sad walking these rails and remembering those days in the 1970s when the ICRR would set out strings of coal cars for the Milwaukee Road to take up to Janesville Wisconsin. I also remember the Milwaukee bringing the empties back. They would back them up this interchange track and set them out on the furthest west track in the 4-track IC Mendota yard along 7th avenue where I grew up. I graduated Mendota High in 1981 just a year after the Milwaukee Road's last train pulled out of town forever. I wish I would have know about it. It happened silently and when I did not see no more trains on the Milwaukee Road tracks my heart sunk.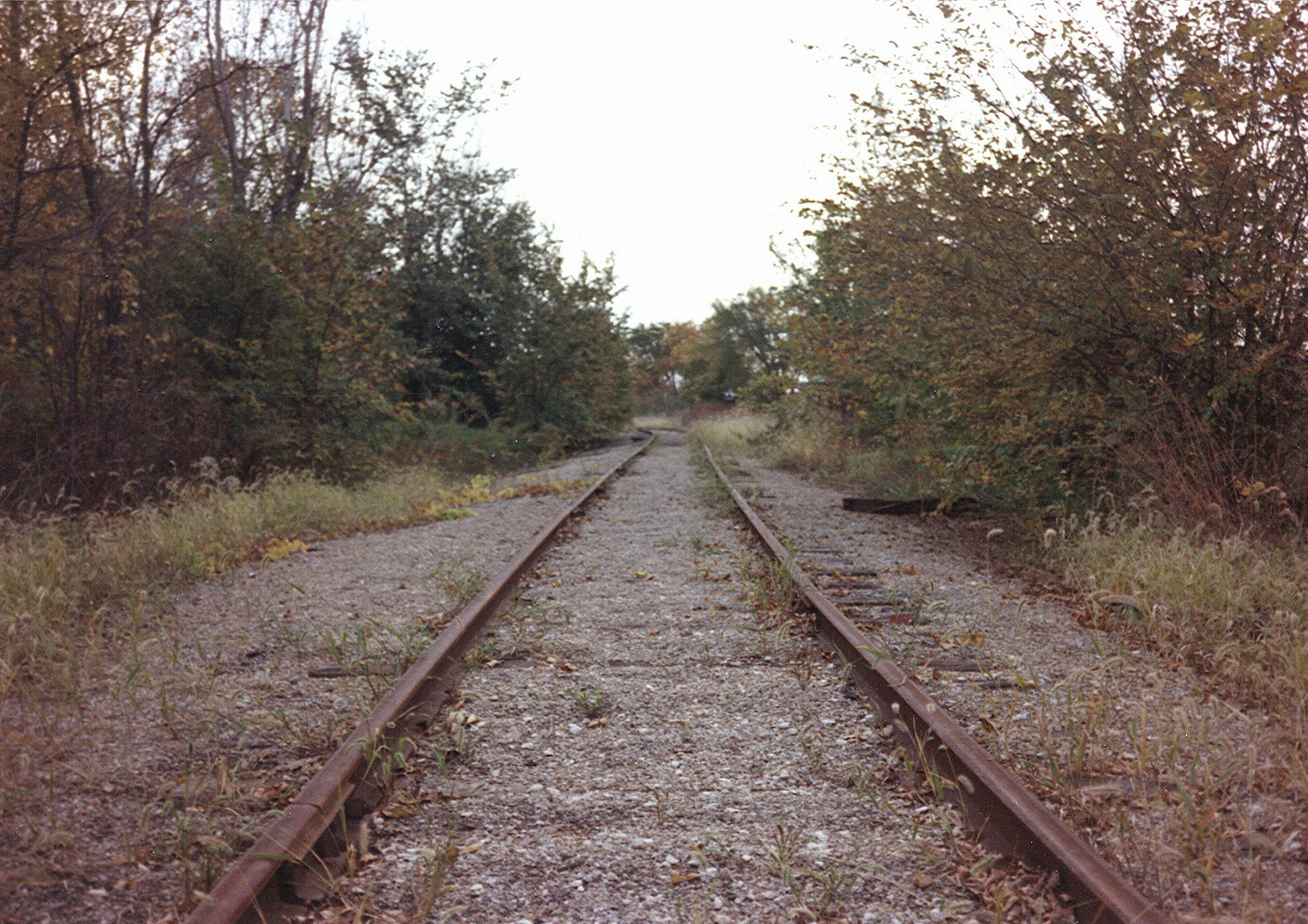 Milwaukee Road and ICRR interchange track in Mendota at 1st st
MIlw F7 idling south of 1st street crossing.
Mendota IL. 1975 Photo by Louis Richards III
Mendota IL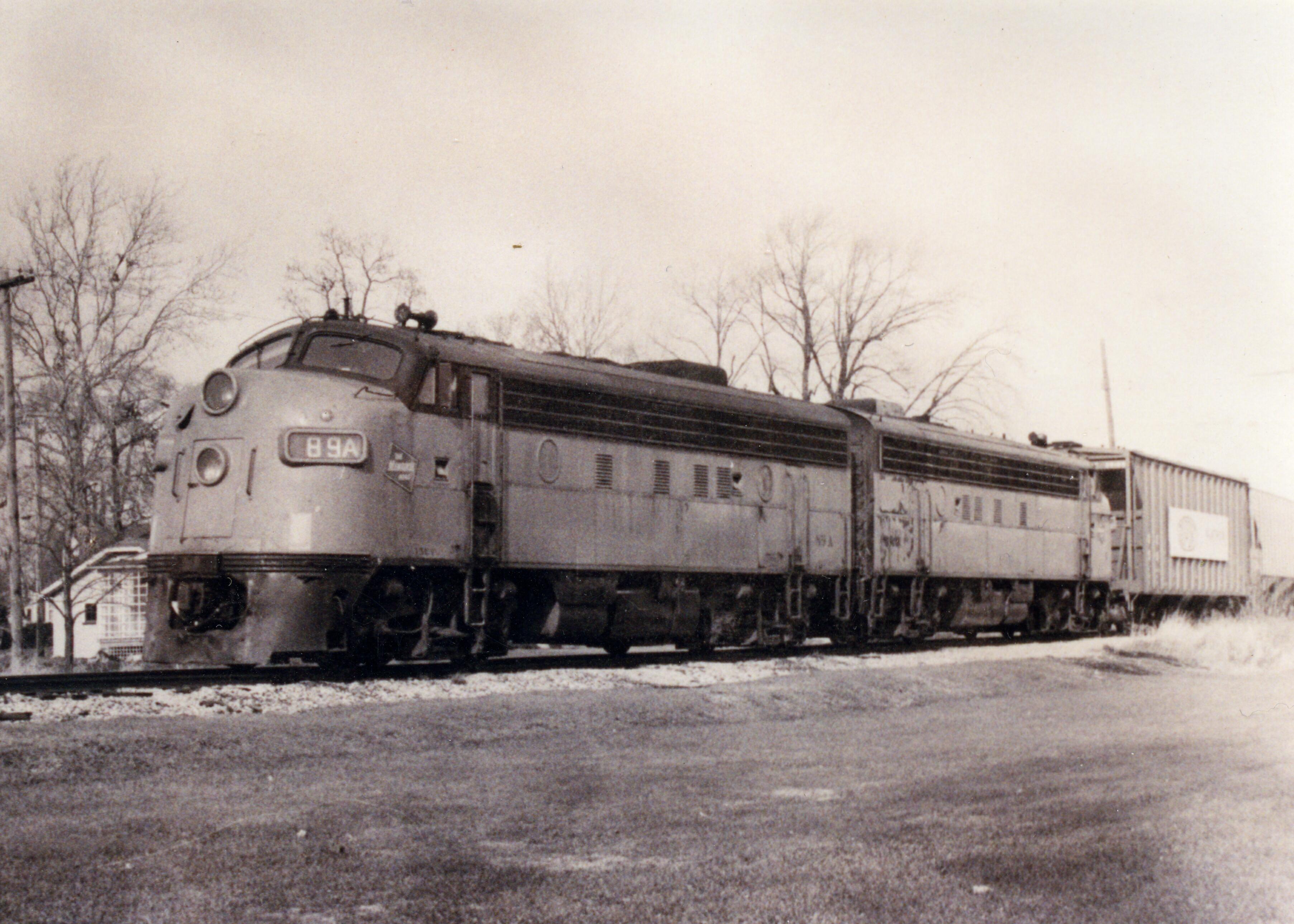 Not far from old Mendota Highschool on North end of town. Louis Richards III photo
Milwaukke Road Mendota 1950s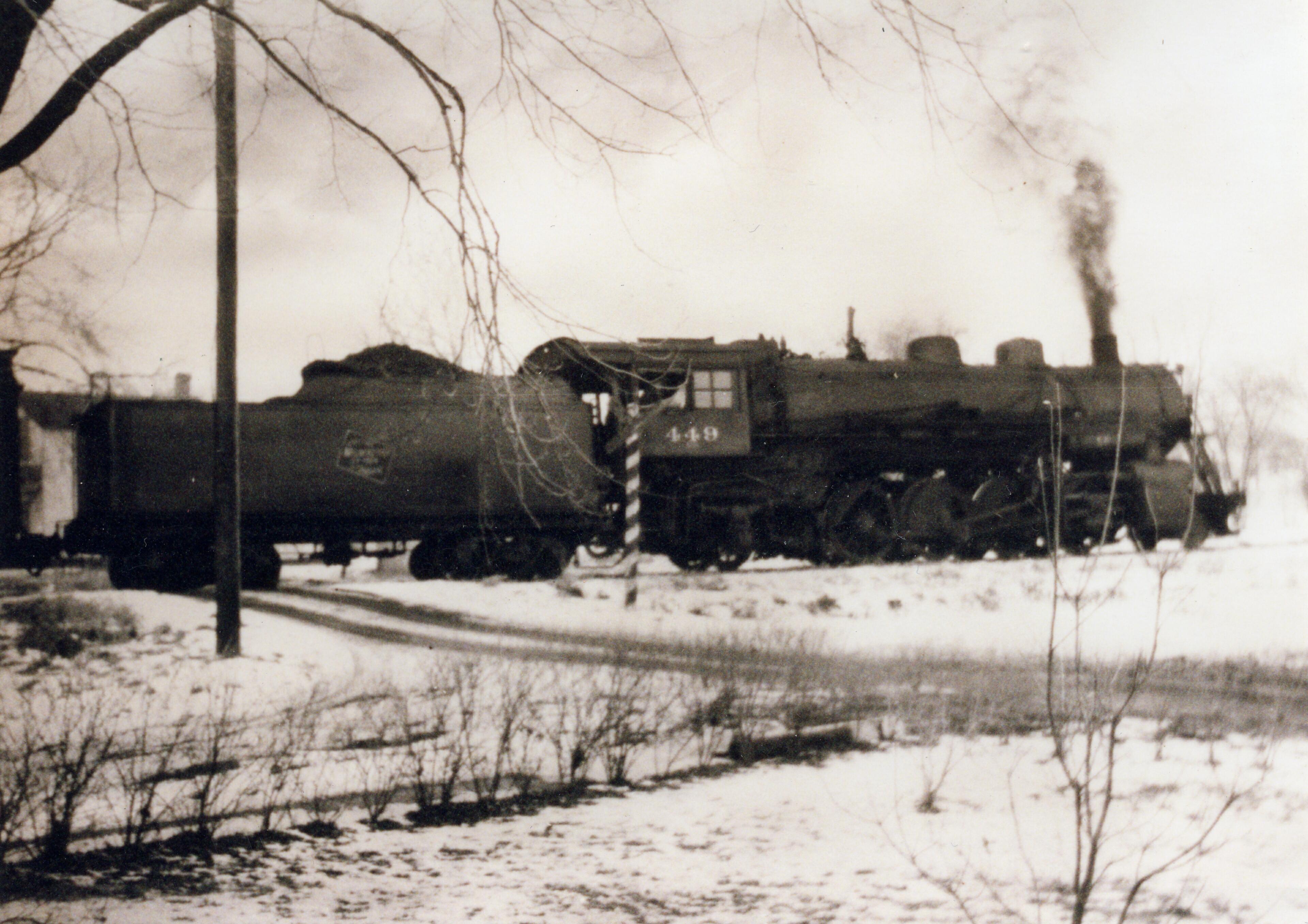 Photo by Louis Richards III
F7s north of Depot in Mendota IL
Photo credit Steve Shutt
The David Franzen photo below was graciously donated to the Mendota Railroad Museum (with many more) and are now on display. Thank you to David for giving the museum the images and for allowing me to put a sample of his work on this website. A photo album has numerous other photos at the Museum. David worked for the Milwaukee from 1972 until 1980.
Train #159 moves southward to begin final day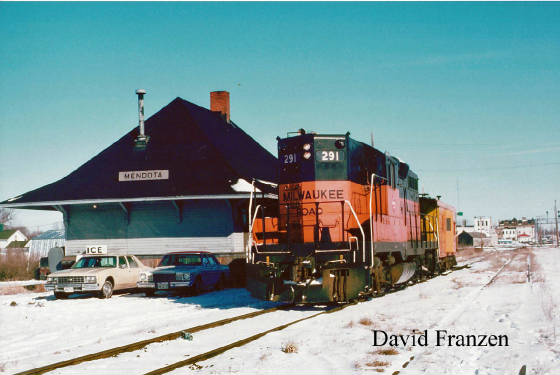 MARVIN HELMIG pictures below
Last Run of MIlw Feb 29 1980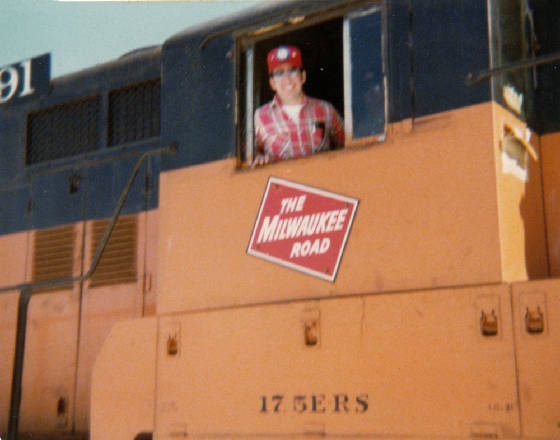 DOn Corsolini engineer - Photo by Marvin Helmig
Last Run forever on the branch line. Feb 29 1980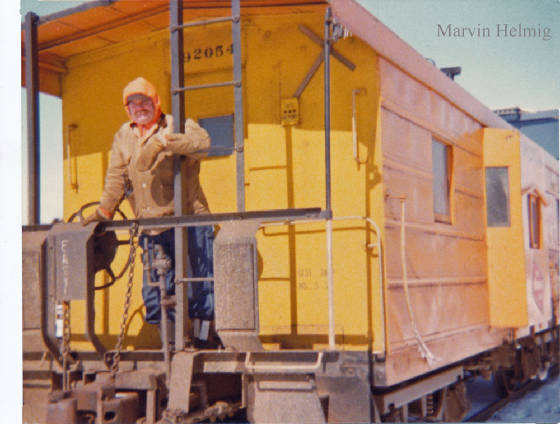 Richard Gorman on Caboose - Photo by Marvin Helmig
The Milwaukee Road went to Ladd. The RR had it's own depot, engine house and even had a coal mine in Cherry. The Milw exchanged with four other railroads: The C B & Q (Chicago Burlington and Quincy), the LSBC (La Salle and Bureau County Railroad), the CNW (Chicago North Western) and the NYC (New York Central. There was a wye track there as you can see in the diagram. The Milwaukee road timetable is below. Thanks to David Franden for the timetable.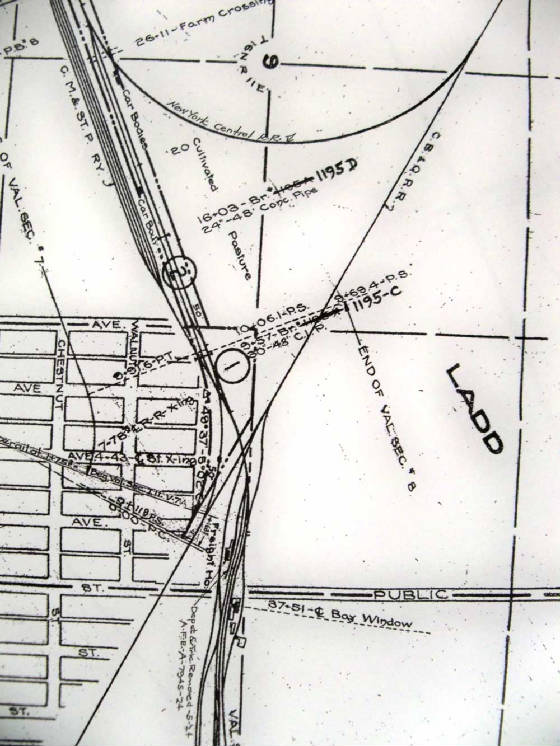 Thanks to Marion and Scott from LSBC club for info
Milwaukee road timetable 19th subdivision 1963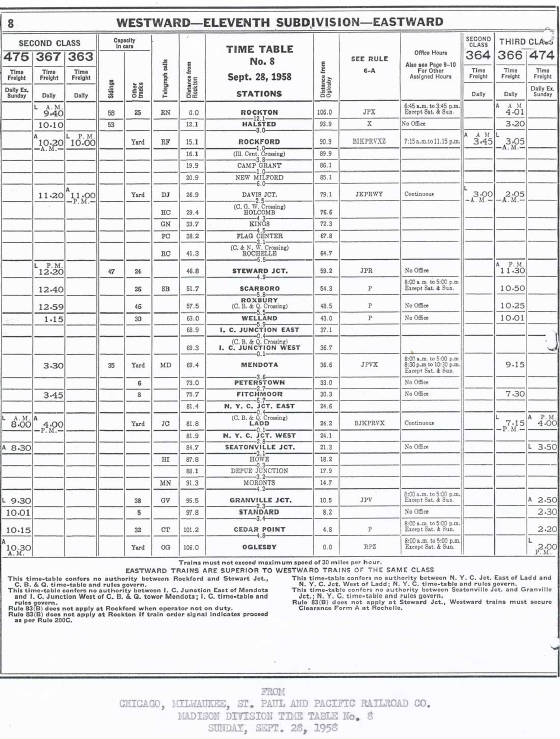 Milwaukee road timetable close up of junctions

From Rockton it was 18 miles to Janesville WI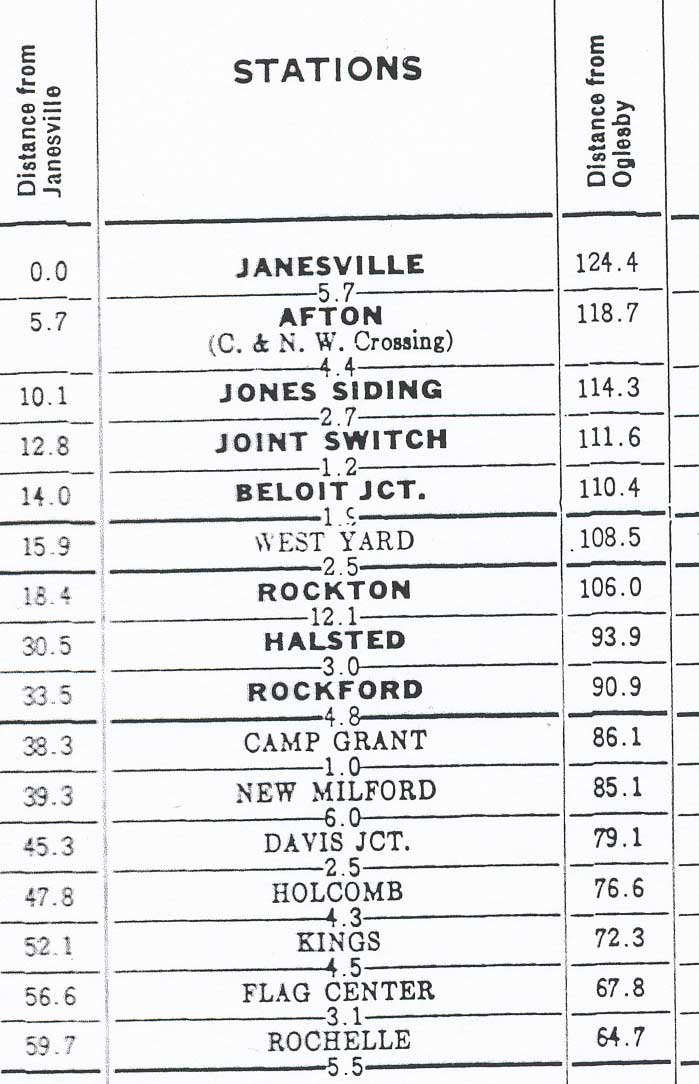 Cedar Point Milw Road Line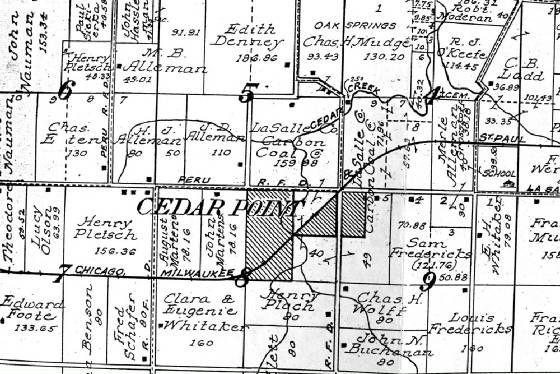 There was a coal mine here too. See Coal mine page
The two Welland IL aerial images below are from Leo Muhlach.
Welland IL Milwaukee Road tracks 1965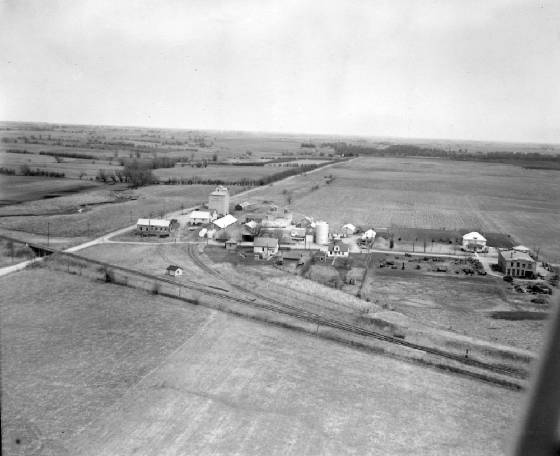 Looking Eastward
Welland IL MIlwaukee Railroad Tracks 1965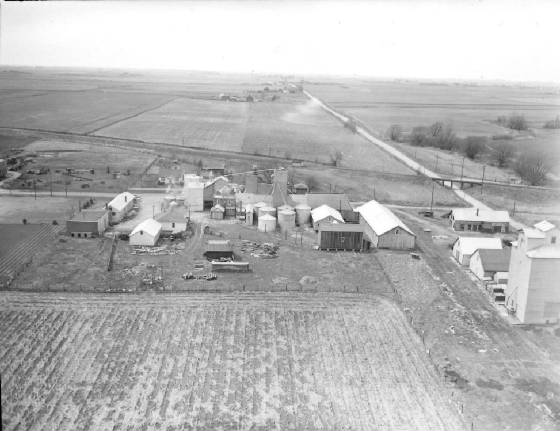 Looking West
1978 at Welland about o pass over trestle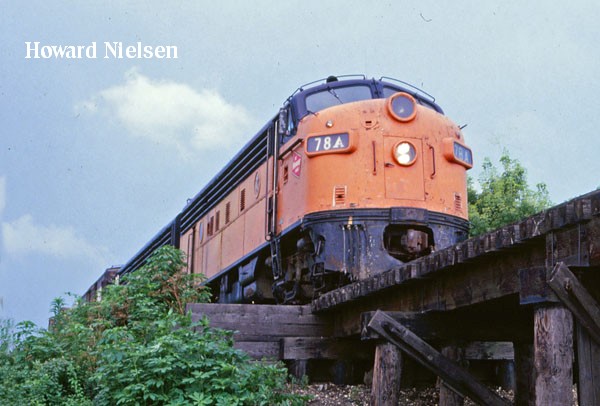 Notice trestle in the two aerial images above
December 1974 Mendota IL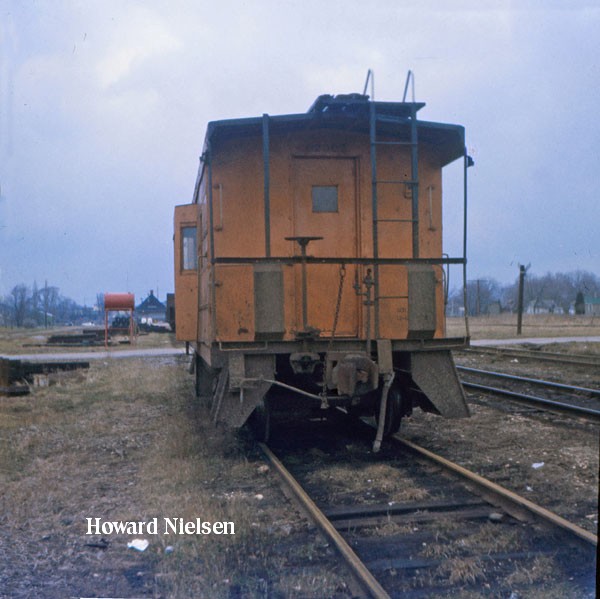 Milwaukee Road Caboose looking North between 1st and second street
A Special thanks to Howard Nielsen for allowing me to use his classic images to post here. In the time frame of 1974-1980, I lived close by this action. I was a young teen. Not once do I remember anyone photographing these trains but apparently they did. If I would have seen them I might have been struck with the idea to do the same. OH how I wish somebody would have provoked me to take pictures back then of the trains. What my eyes have seen while having the ICRR and Milwaukee railroad in my front yard was incredible! But I am soooo grateful to the photographers who did capture those times. They help fill a void in me and I can help fill the void in others who are interested simply by sharing the images online here.
1978 Mendota IL Milwaukee F7 parked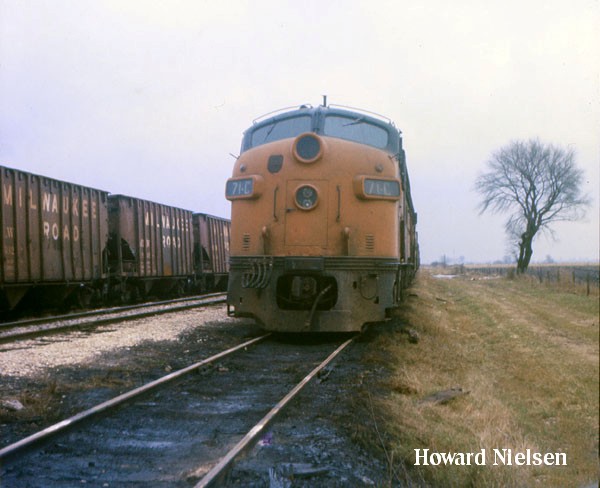 South of 1st st xing in Mendota about two to three blocks, the Milw would park their locos overnight
Parked south of Mendota 1978
Mendota Depot 1978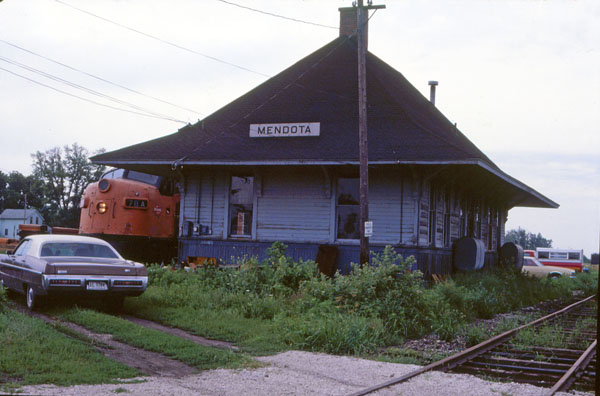 JUly 5th 1979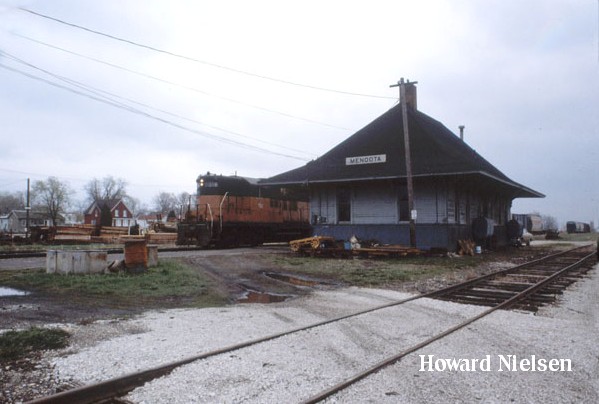 I used to live next door to the big red house you see in the background. Memories!
July 1979 Eight months before the last train out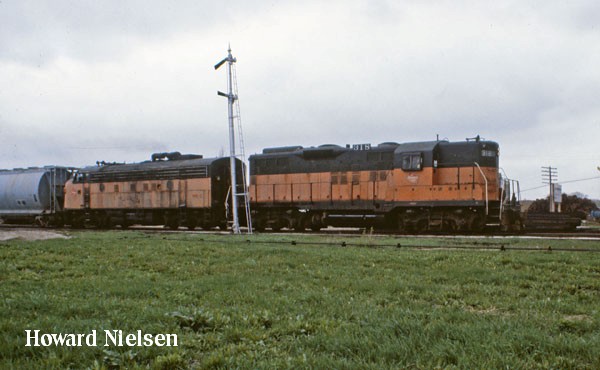 The Milw would use the IC main as seen here to leave town at this time
The picture above and directly below are related. IT was 1979 and the end was near for the Milwaukee Road (Feb 29, 1980). The Milw parked this snow plow on their main. Their trains now used the IC mainline where it connected theirs near 1st street crossing. The switch was just north of the railroad crossing of 1st street about 60 ft. I have a picture on this page of that interchange track. Anyway the Milwaukee diamond was torn out and so they used the IC up to past 8th street crossing just north of the Mendota Depot (Railroad museum today).
Late fall or 1979, the end approaching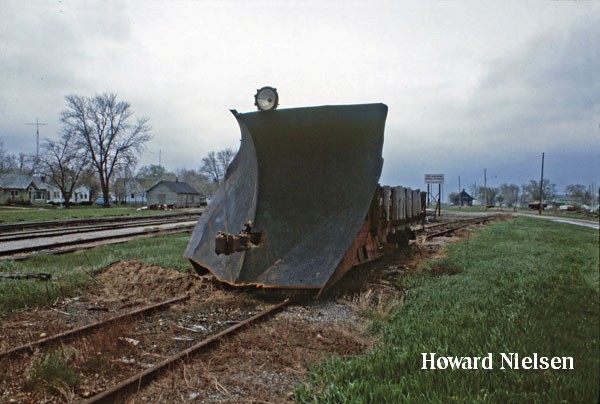 This snow plow was parked on the Milw main which was no longer used at this time
The image below shows the camp train at the time of the building of the C. M. & St. P. Railroad into Mendota in 1903. Photo from the (Muzzy/Leo Muhlach collection)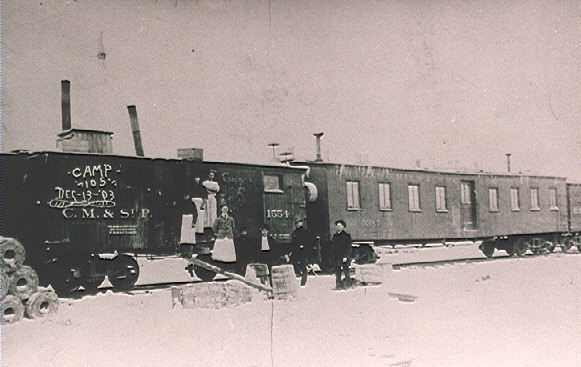 Milwaukee Road depot in Oglesby IL 1940s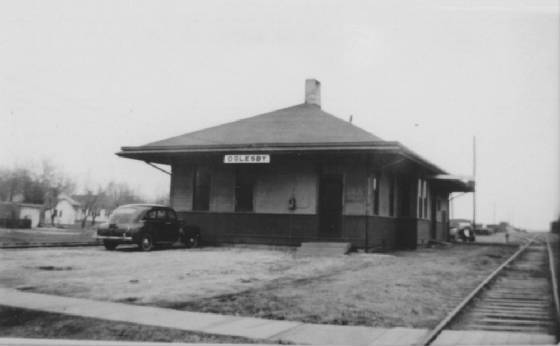 Looking West
Oglesby IL Milwaukee Road at depot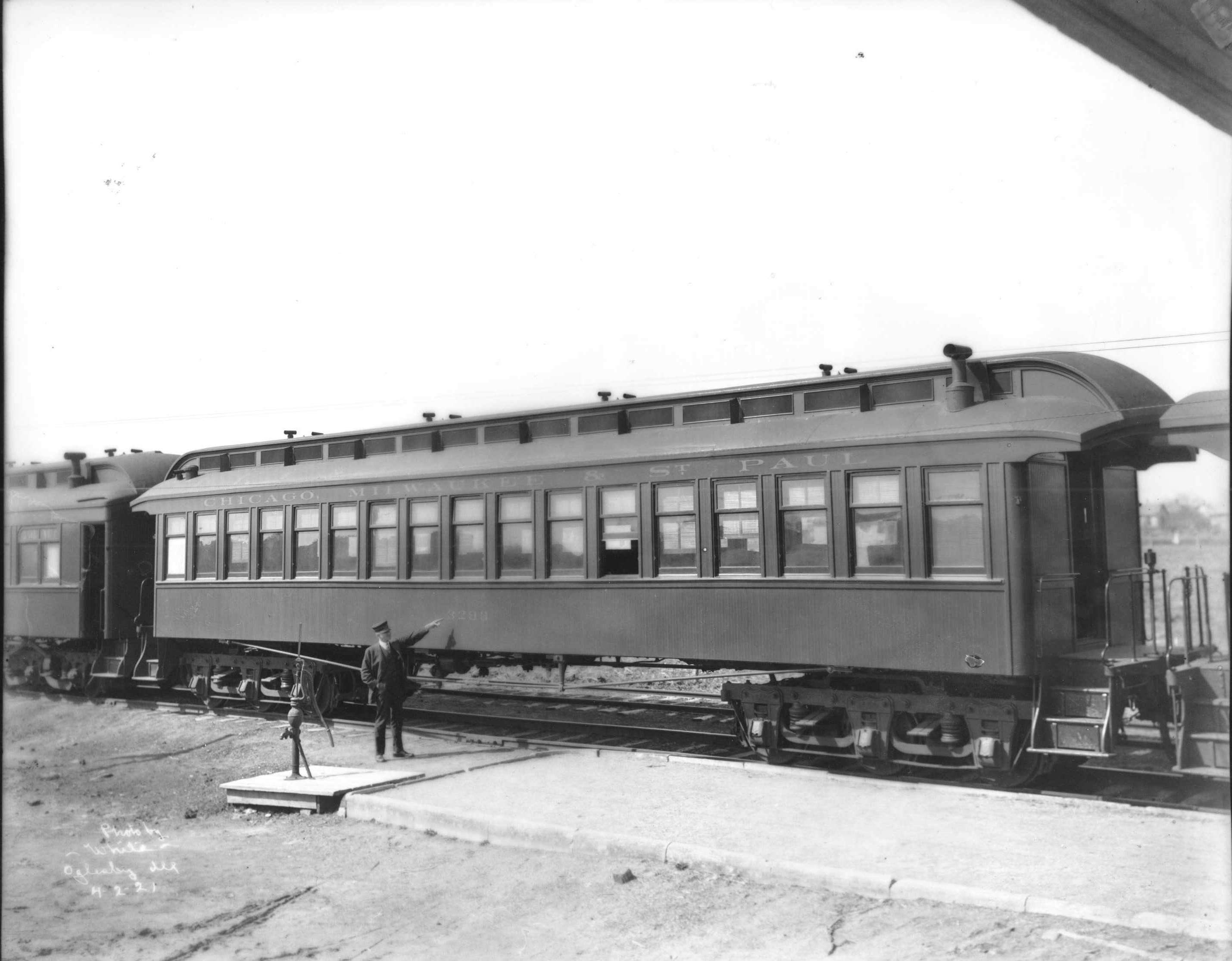 1920s Looking north toward La Salle
Milwaukee Road trestle over IC in Oglesby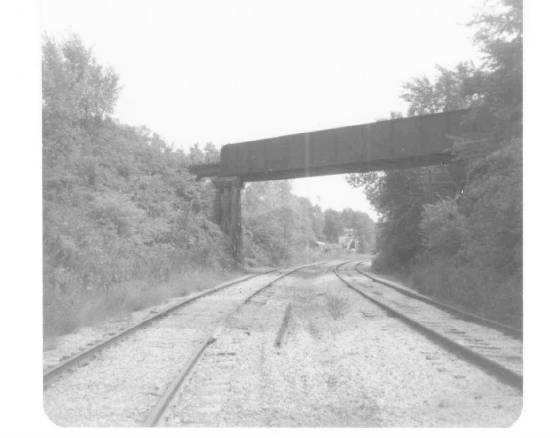 Milwaukee Rd trestle in Oglesby Il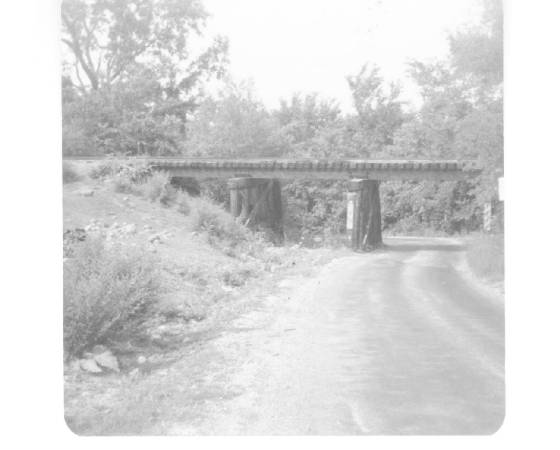 Milwaukee Road Tracks in Oglesby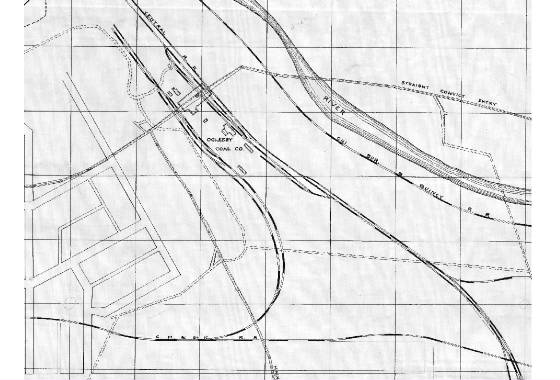 Milwaukee Road tracks in Oglesby in Lehigh Cement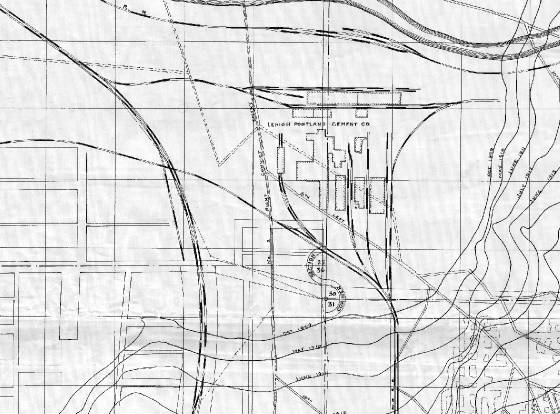 Milwaukee Road F7's at Mendota IL near 2nd st.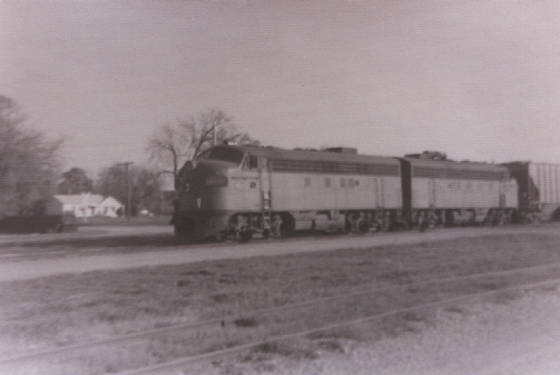 Photo by Steve Shutt
Milwaukee Road Double header at Mendota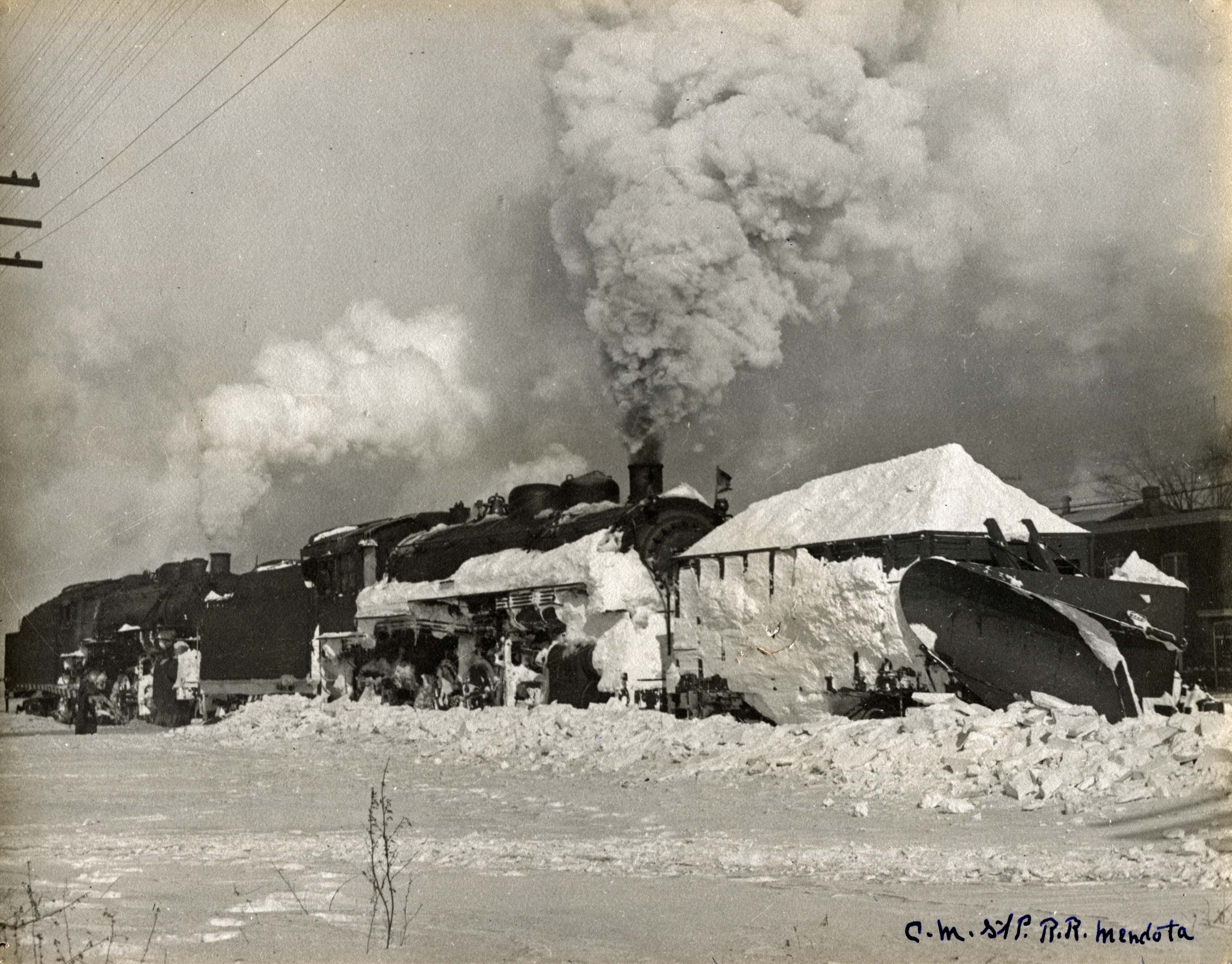 Train going southover 6th st crossing approaching intersection with CBQ
LONELY RAILS on the MILW RD.
Southwest of Mendota the tracks are abandoned 1986