On June 28, 1936 the tipple was toppled.
The very top of the tipple was 150 ft. high!
The Bartoli's had purchased the mine site from the railroad in 1928 and they started the Cherry Coal Co. which lasted up to about 1935-36. From one of the relatives at the 100th anniversary i was able to snap a couple shots of these photos. The person also told me that Charle's dad wanted to get out of the business of coal mining so closed it up in 1935 and the Chicago steel and Iron works came in to salvage what they could.
* [If the Bartoli family has any additional info i surely would welcome it!]
The tipple headframe is heading toward the ground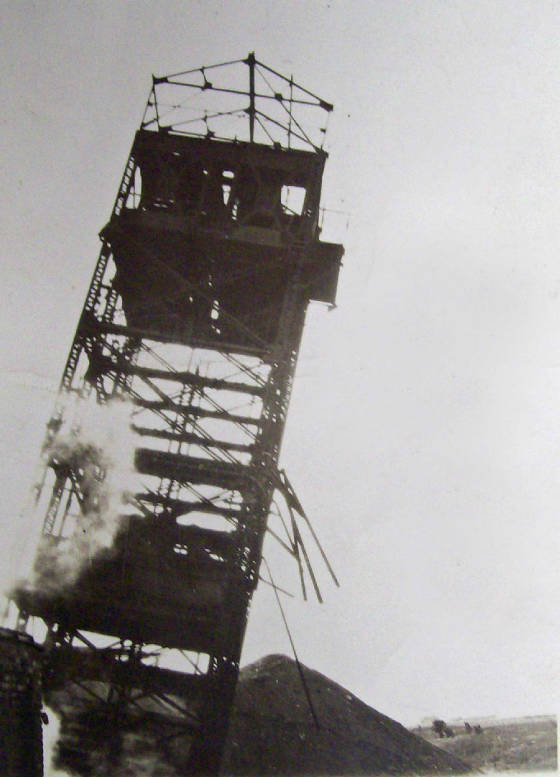 Photo by Bartoli family
Charles Bartoli is at far left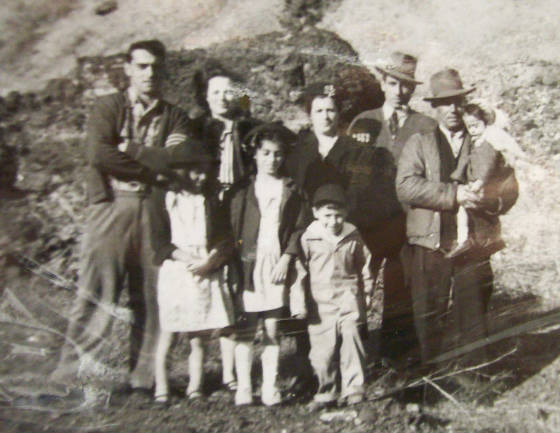 Charles father and grandfather seen at right
When Charlie showed me the mine site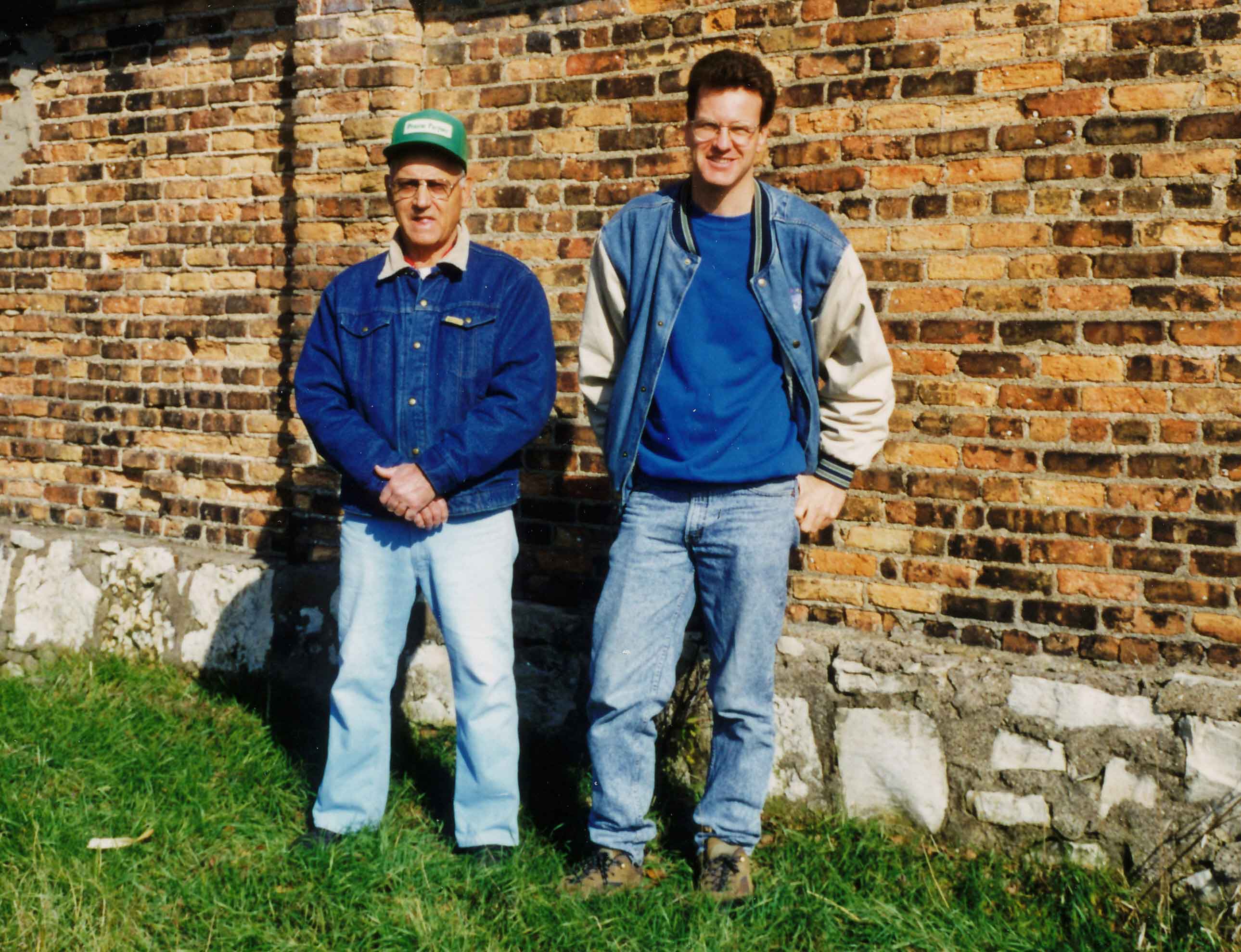 Charles Bartoli and Ray Tutaj Jr.
Let me say that Charles Bartoli helped me immensely in my research to build a model of the mine site. He was so generous with his time. We measured out foundations and he showed me where things were located. He gave me a couple artifacts which are in the Cherry library and will remain there for some time. I remember climbing the slag piles with Charles.
Thanks Charles for your help, i could not have done it without you!