The Carnagie Hero Fund medals awarded to the families of the 12 heroes who were burned upon the fiery cage in the Cherry mine.
A relative of Mr. Robesa was gracious enough to allow me to photograph the medal while i was in Springfield IL on Nov 7th, 09.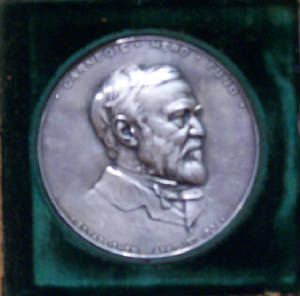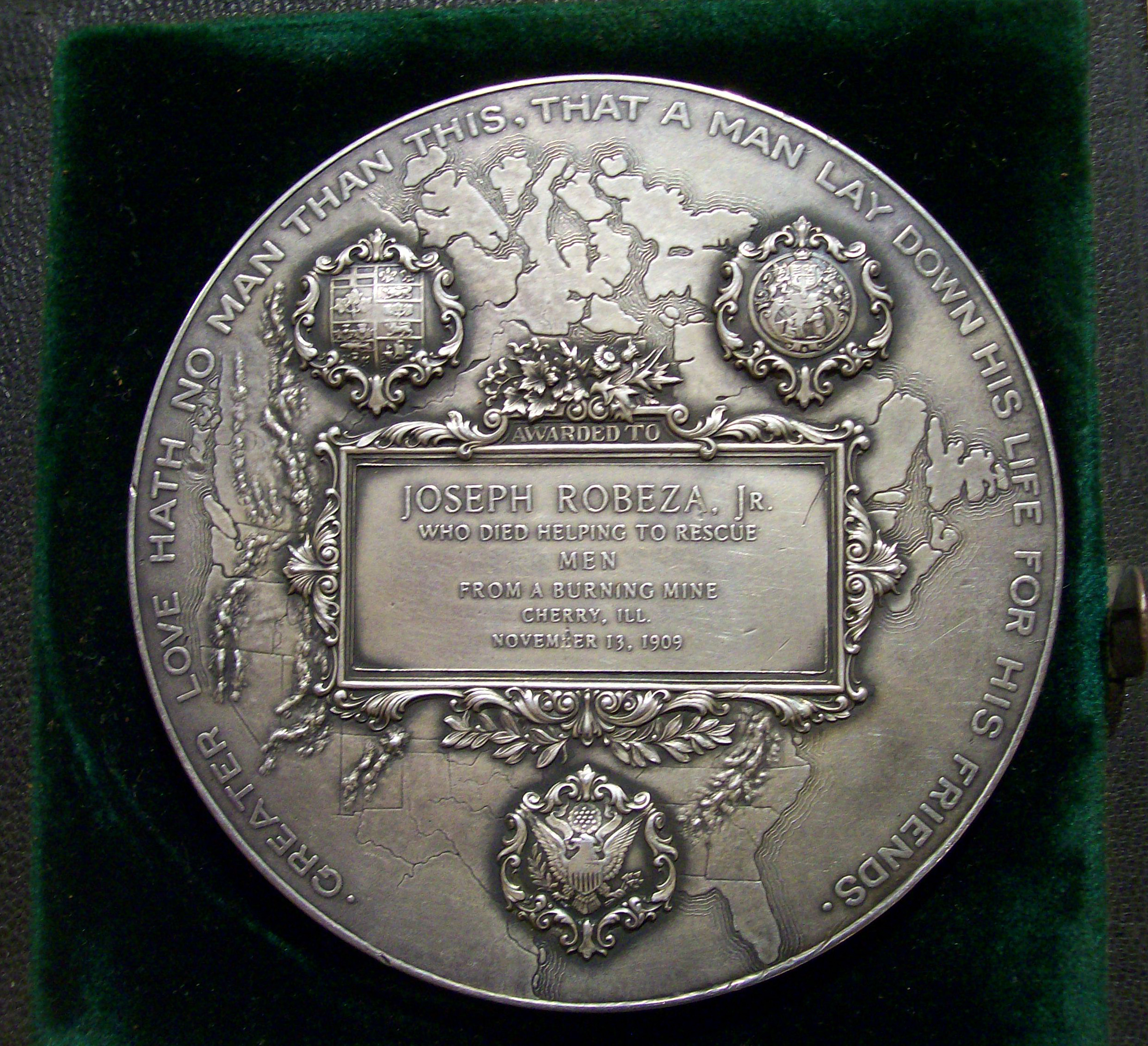 Twelve Heroes Story
continued below
The Story of the Twelve Heroes continued
Continued below
The Twelve Heroes
continued
Twelve Heroes story continued
Thats all i have for you! Find the rest of the story at the Cherry Library.
This is an email i recieved from the great grandson of John Bundy concerning various family details. John Bundy was one of the twelve heroes.
There are only a few details about John Bundy's involvement at the Cherry mine that have not been reported in the various published documents. He learned mining in Wales and came to Streator with his future wife Sarah Evans in about 1881 where they were married. He was apparently employed in a mine at Streator when James Cherry visited him and asked him to become a manager at Cherry, so he must have had a favorable reputation. A son, Herbert Bundy, 17, was employed as an apprentice blacksmith at Cherry and witnessed the last arrival of the cage with his deceased father and the other rescuers on it. Another son, William Bundy, a lawyer in one of the nearby towns, was, for a time after his father's death, one of the leaders of the rescue efforts. John Bundy was buried in Streator, and his widow and five remaining children moved back to Streator where several of the children became prominent members of the Streator community.