At the anniversary there will be clothes merchandise with this logo. Sweatshirts, T-shirts, jackets in a wide variety of colors.
There will also be other memorbilia available such as books, Cd's, pens, paper weights, DVD's of the Cherry Mine disaster and the final set of photos of the model.
August 1st, 2009 Cruise night Car Show in Cherry.
All photos by Ray Tutaj Jr.
Scroll down for numerous photos.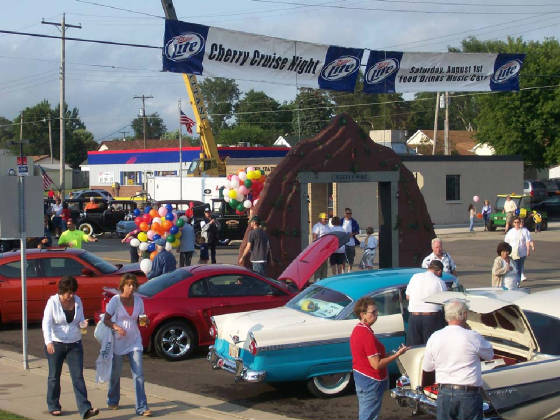 Bank in background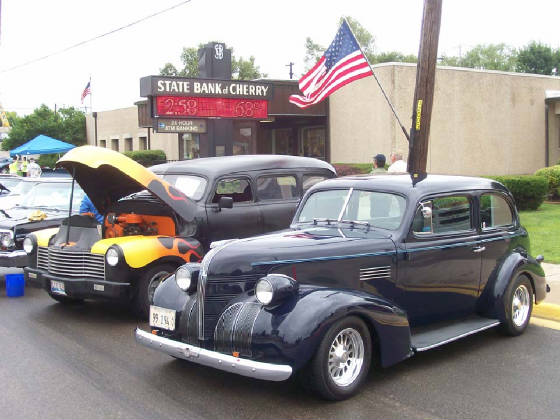 Day started off with rain but it cleared out!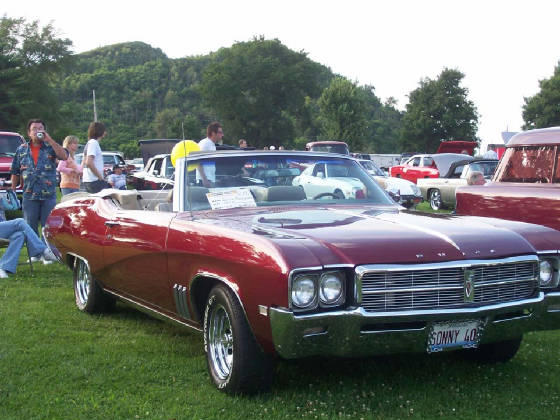 Cars were all the way up to the park!
Library in Cherry IL.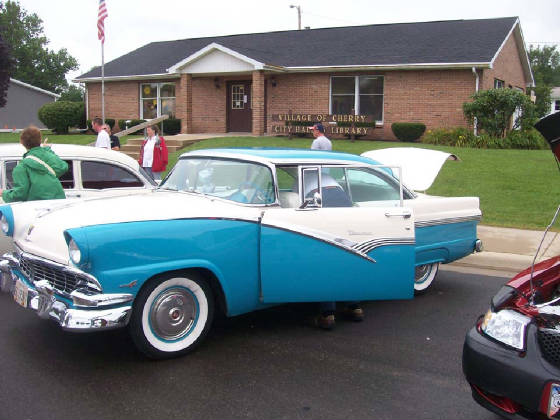 2009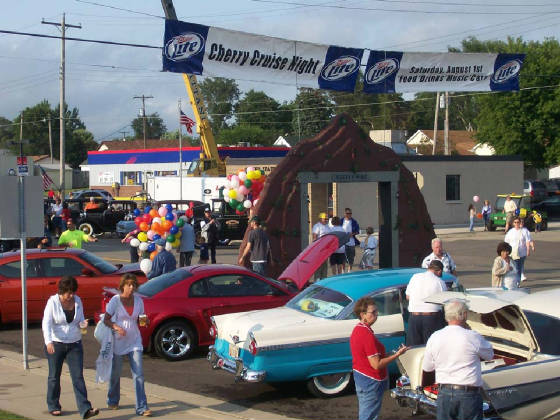 The cars passed through the arch at arrival.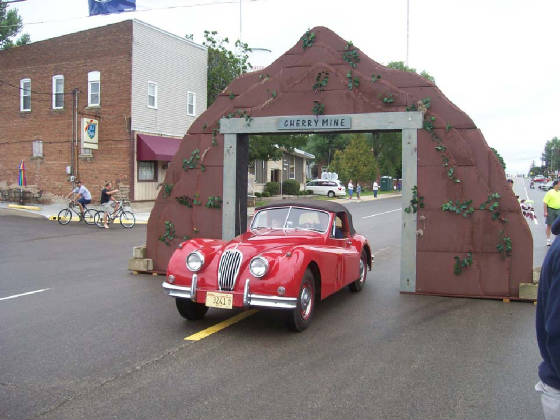 The turnout ended up being great!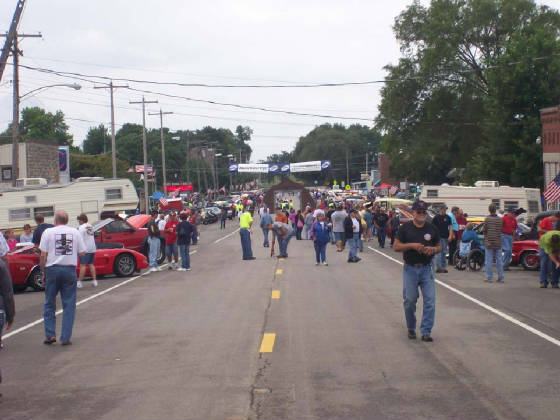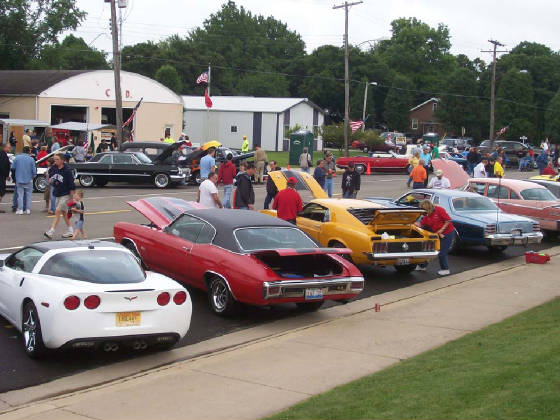 Cherry hills looming in the background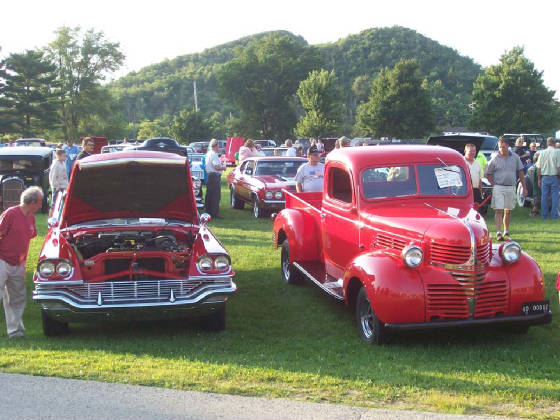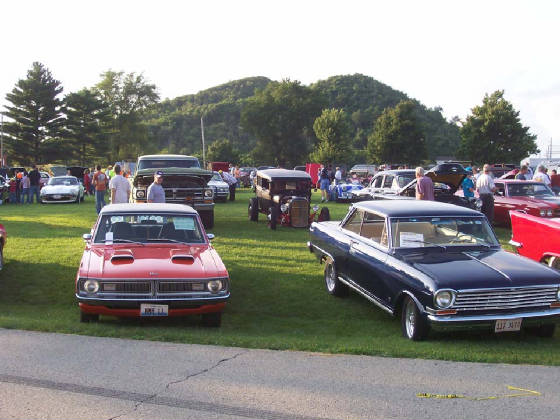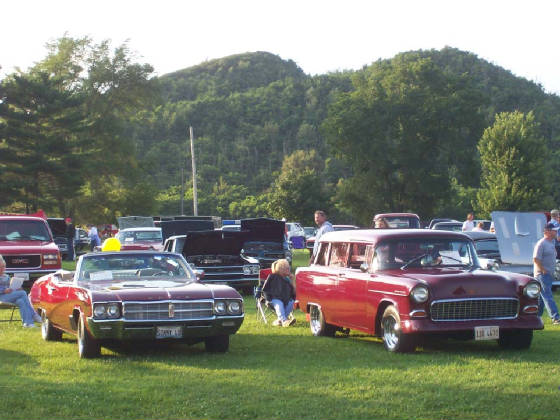 All photos by Ray Tutaj Jr.
JTs great place to eat in Cherry.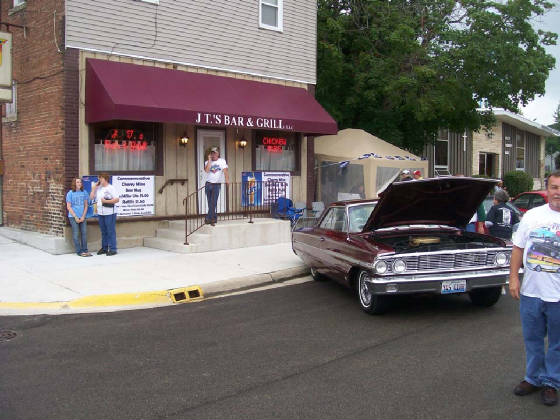 100th Anniv Tshirts and a commorative mug here.
T SHIRTS JTs BAR HAD MADE UP AND ARE AVAILABLE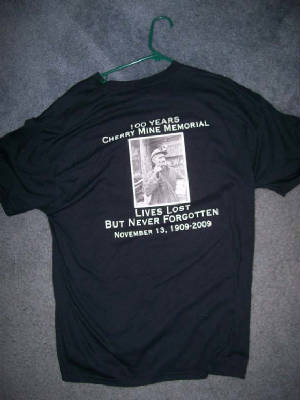 WHILE SUPPLIES LAST!
Cherry Supper Club another great dining place.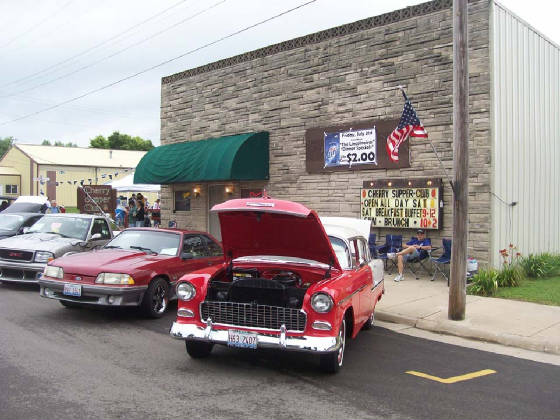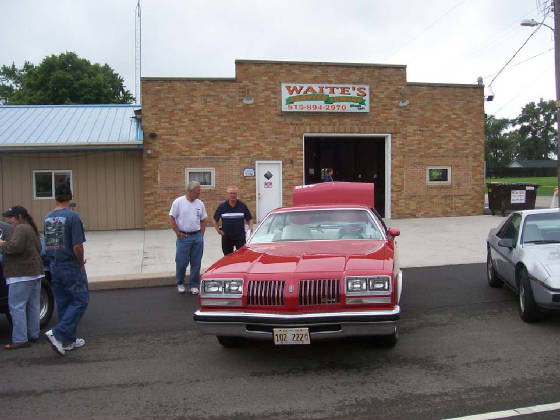 Brunos a nice place to hang, eat and drink too!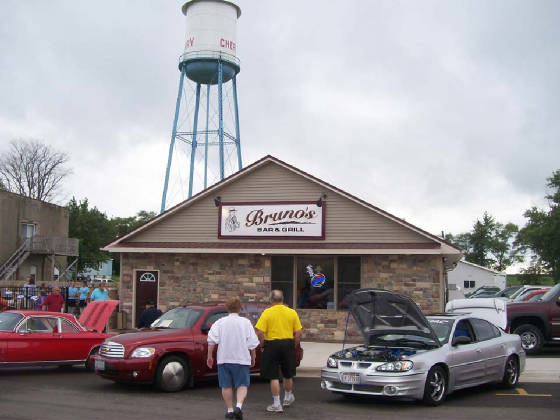 Cherry Post office in view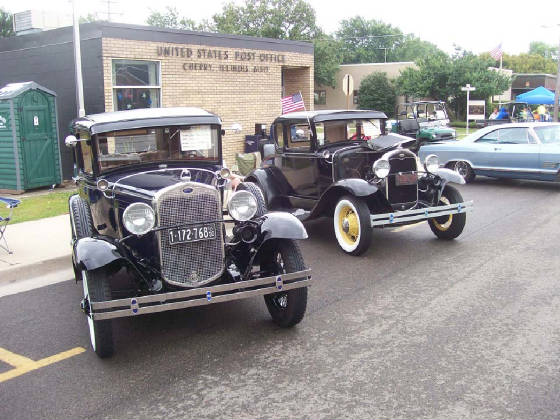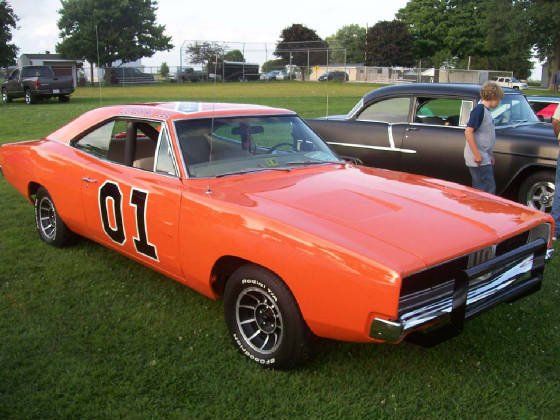 Elvis impersonator Danny singing tunes by the King