Map illustrations showing where the fire started and a cutaway view of the Cherry Coal Mine.
Down in the tunnels.
This is the model
CUTAWAY VIEW OF MINE
MAP DRAWN BY RAY TUTAJ JR.
TOP VIEW OF SECOND VEIN WHERE FIRE BEGAN
Remember: This view is less then 1 percent of the underworkings of the mine below!!
Map of Cherry Coal Mine site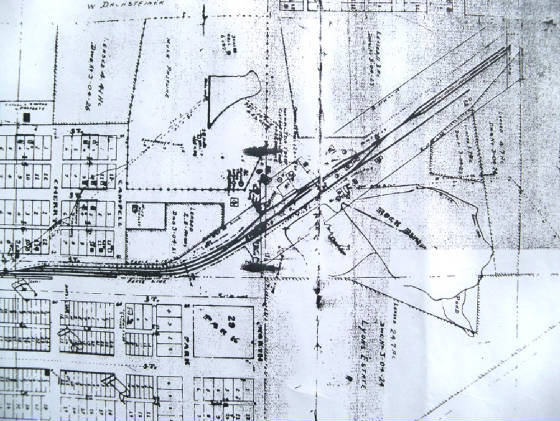 Map of 2nd vein