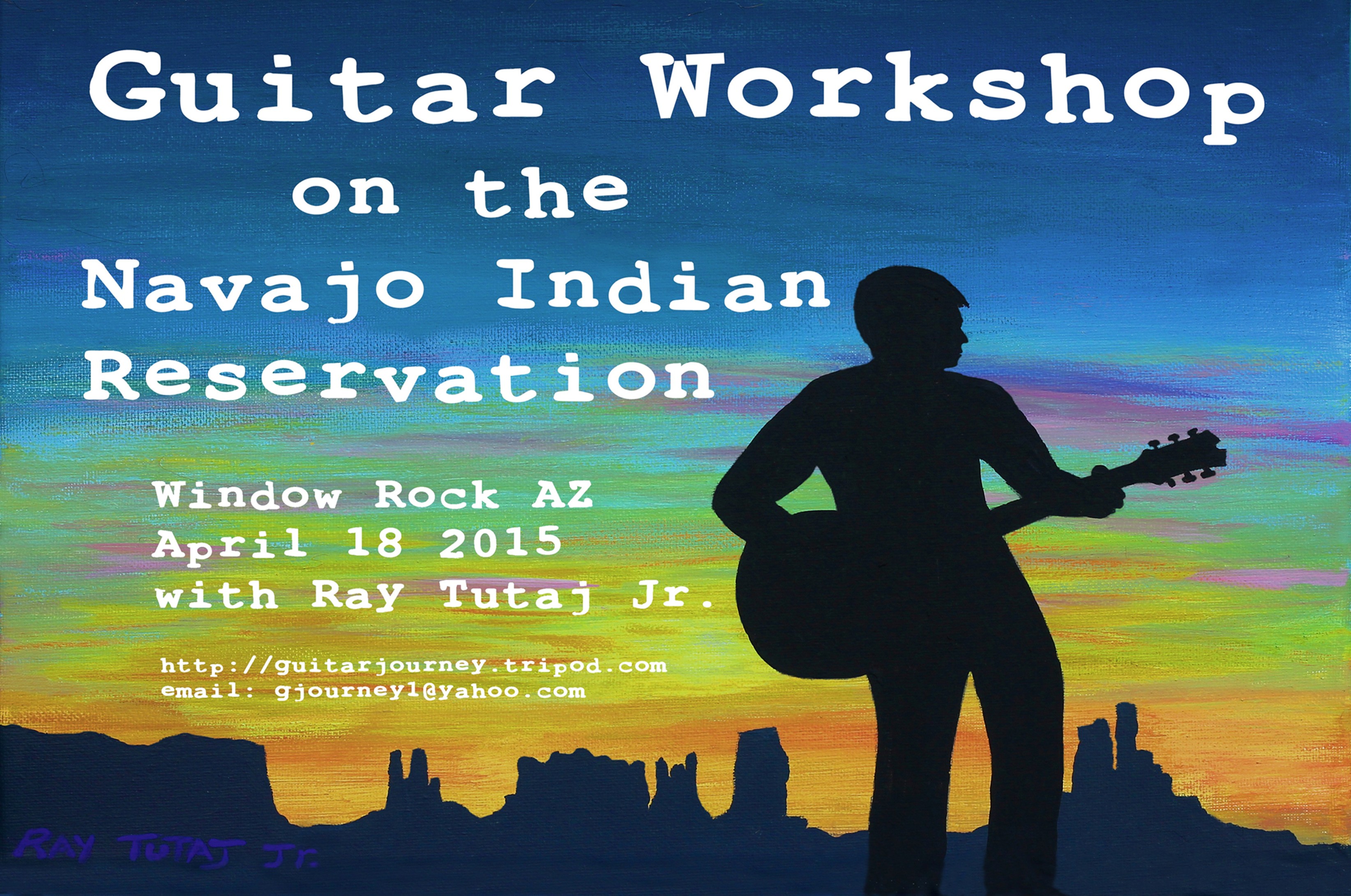 On April 18th 2015 I conducted a Guitar Workshop on the Navajo Indian Reservation, at Window Rock, Arizona.
Ray with the guitar students
at Window Rock Arizona at Navajo Museum
Jeff Lee snaps a photo of a few of the kids and
Jeff's wife is a great singer and she is seen here with the kids
This day was quite the "power" lesson.
I hope the teens got much out of it.
HOPES and DREAMS
I hope the teens on the Navajo Indian Reservation are doing well with their guitars. There is an abundance of talent out there. There also needs to be a way to keep helping and offering these kinds of workshops.
I dream of having a high-end recording studio set up out there near Window Rock or Gallup NM. Where they could record all their great musical creations. If there are any rich folks out there with deep pockets then please help. Life on the Navajo Indian reservation is not full of opportunities and resources. The suicide rate there is nine times higher than the national average. But we know that music in their lives and having a creative outlet will help them and their families. There is so much we can do, but people need to care. I seen it with my own eyes. If I only had the money to make these dreams happen. Any ideas?
A charity could possibly be set up for this but I need someone to do the paperwork etc. I also thought about a crowd-funding platform such as Indie Gogo but the tax situation seems very difficult. Send me your ideas.
A bus from WInslow on the Rez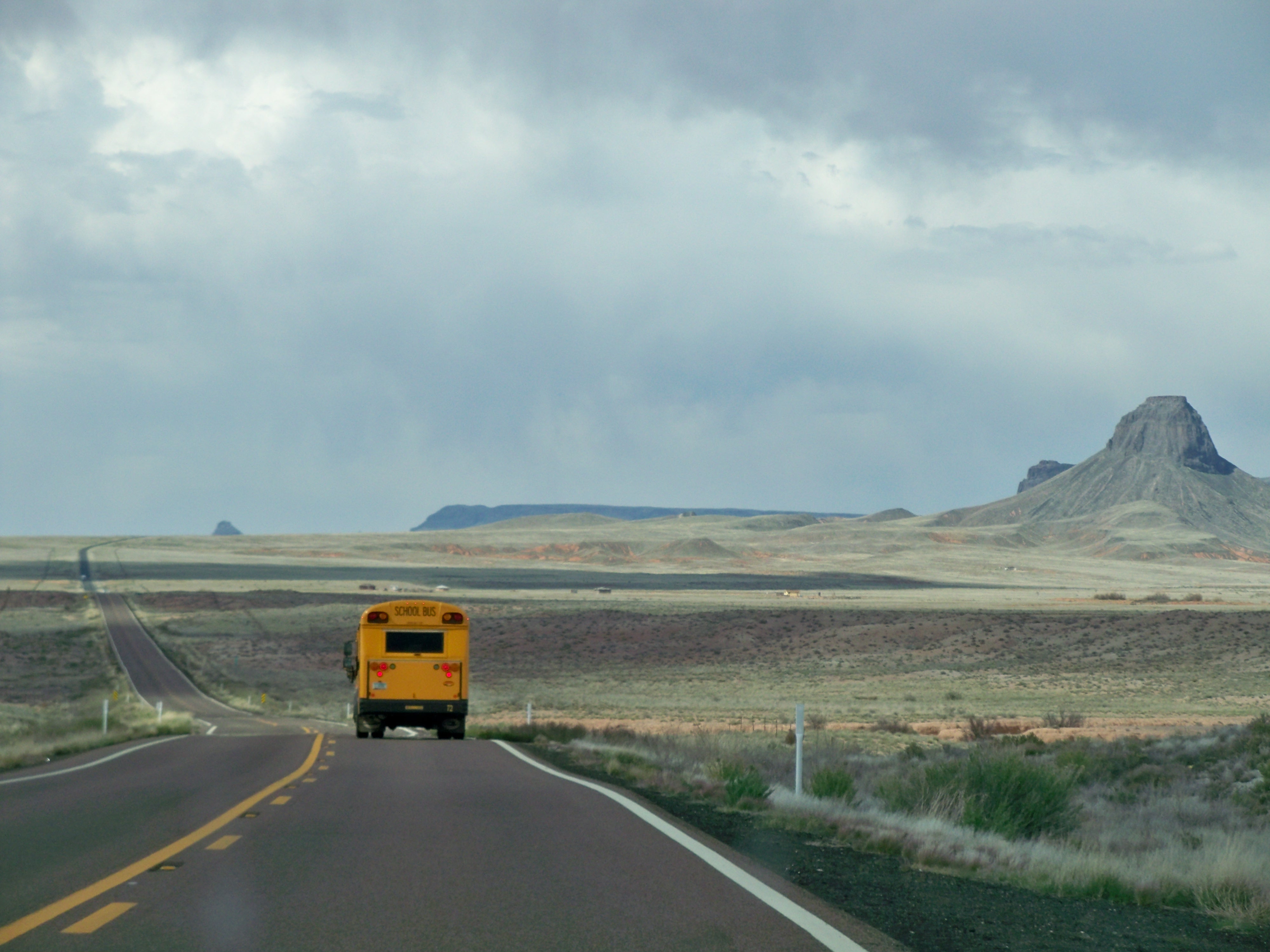 The Rez is vast and wide open
Kayenta on the Rez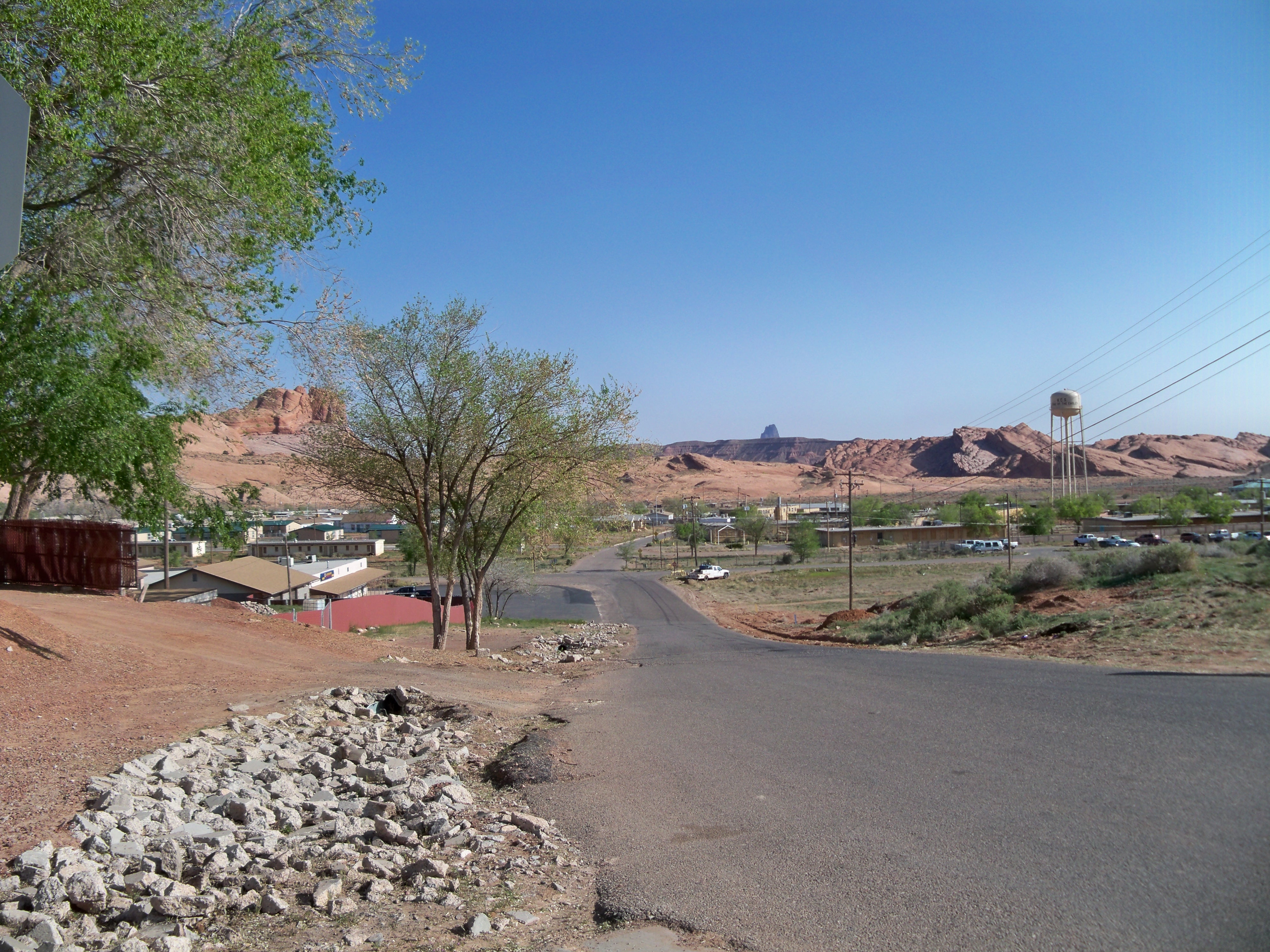 A Navajo kid's bike near Monument Valley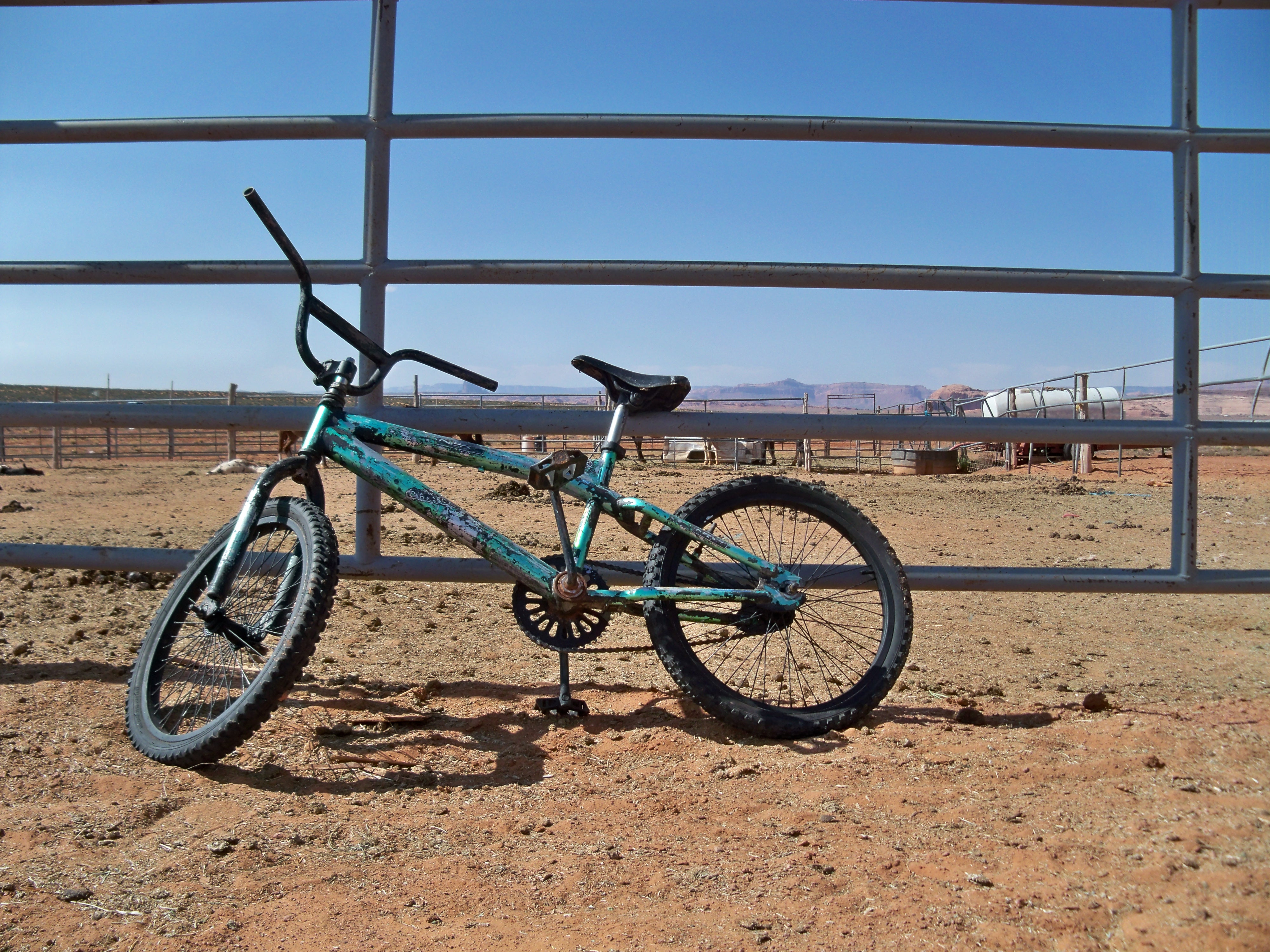 Photography by Ray Tutaj Jr.
I have been out on the Navajo Indian reservation three times from 2012 to 2015. I enjoy the views , the people, the wide open places and so much more. I wish we could find a way to do more for the aspiring young musicians out there on the rez.