Here below are the contents of the book. A new updated version is now available. Some things have changed and some titles have been replaced with newer ones. I also added a short book on Rhythmic Exercises and the Guitar Chord book, plus the Right Hand Fingerpicking exercises are all extras besides the GJ book.
I have dedicated two YouTube vids explaining the contents of the book, plus the content of Music Theory Workshop which is sold seperately. Visit raytutajjr on Youtube
Plus the Guitar Journey Book, you will get the Chord Book and the Rhythmic Exercise Book as seen here below!
A ton of information for a great price.
All on one CD.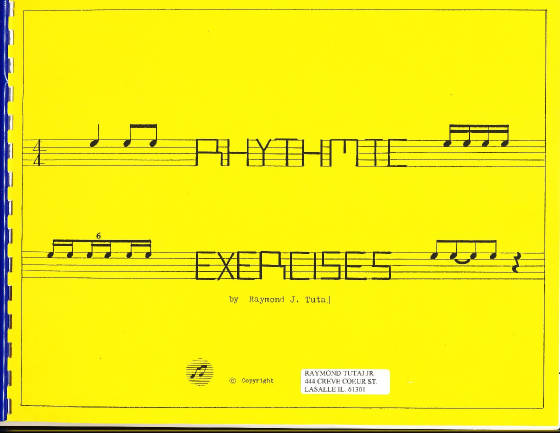 Example of a page in the Rhythmic Exercise book
A page from the Rhythmic Exercise Book