Due to many requests to help people with certain parts of a song they are working on, I hope to list some of them below.
The free music/tabs here below are lessons on how to play these pieces. The emphasis is on instruction of how to finger pick with various melodies. The pieces below are solely for your own individual study to help you become a better fingerpicker. If any of these pieces seem too advanced then maybe you should start with the Right Hand Finger Picking Patterns I have put together. These will help you develop better RH technique. Some of the below pieces I have demonstrated and commented on in You Tube videos.
The tune directly below here is Mystery Train, followed by "With a little help from my friends." Africa by Toto is also here for your education. I have arranged for students, to demonstrate how to apply the "Chet Atkins" or "Travis" style of picking to a particular song. The melody is picked out on top, the bass alternating below and some chord harmonizing in the middle to fill it in and create that big full sound that is pleasing to the ears.
Have fun in your studies!
Song List:
With a little help from my friends
Africa
Across the Universe
Auld Lang Syne
Ray's 12 Bar finger pickin' blues
Anniversary Waltz
Anniversary Song
Come and get your love
They dream the whole day long
Scarborough Fair
Alley Cat
Holiday
Bach Chorale
Lonely Rails
Bus Stop
No Rain
undefined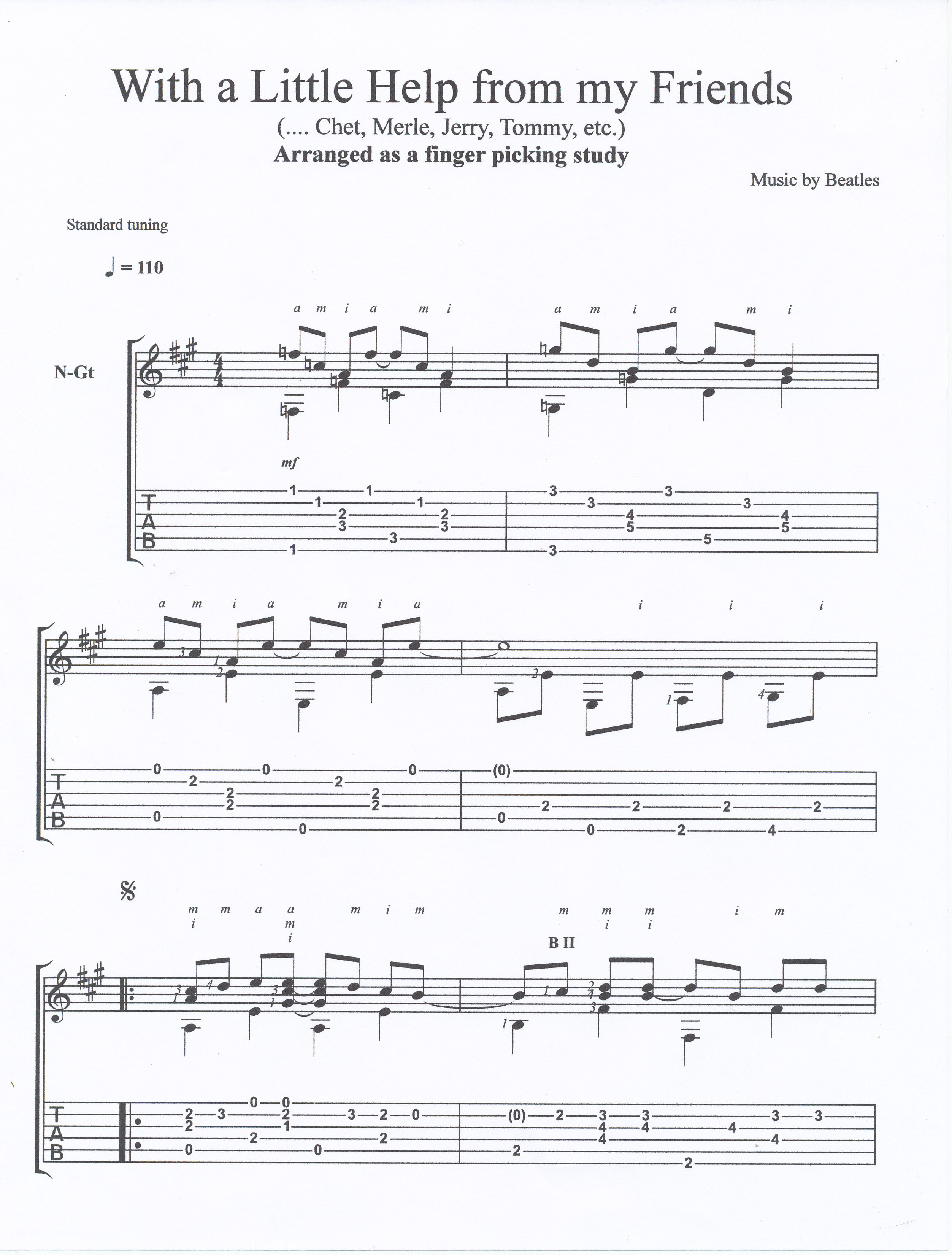 undefined
Page Two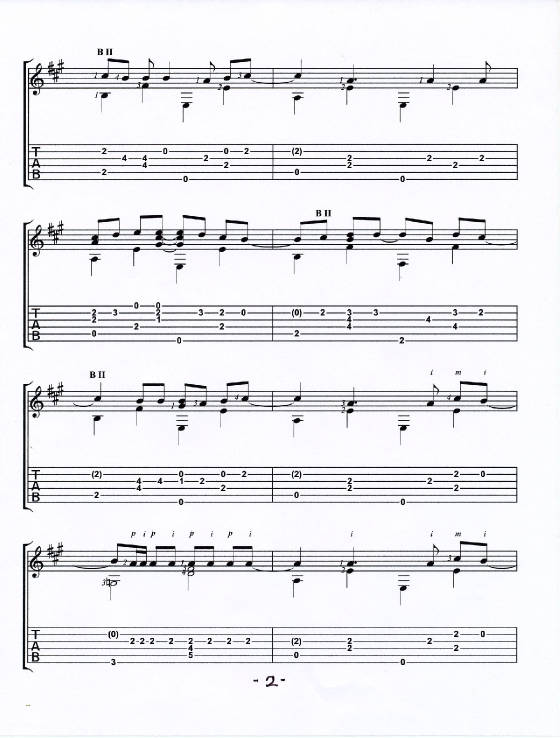 Page Three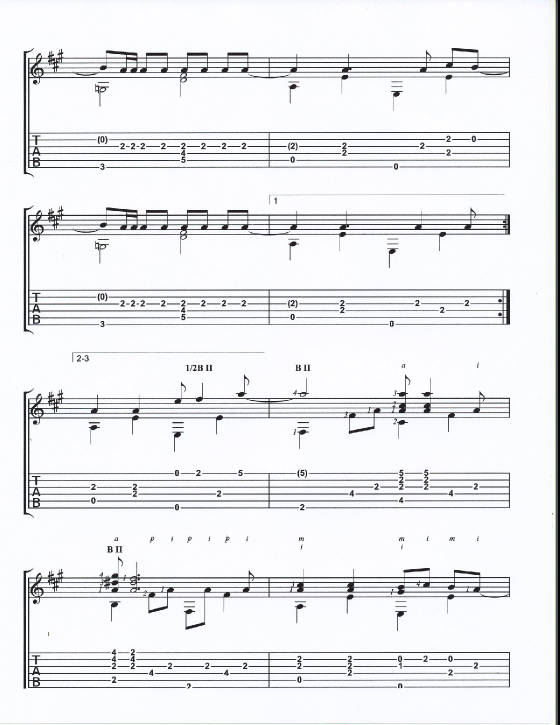 Page Four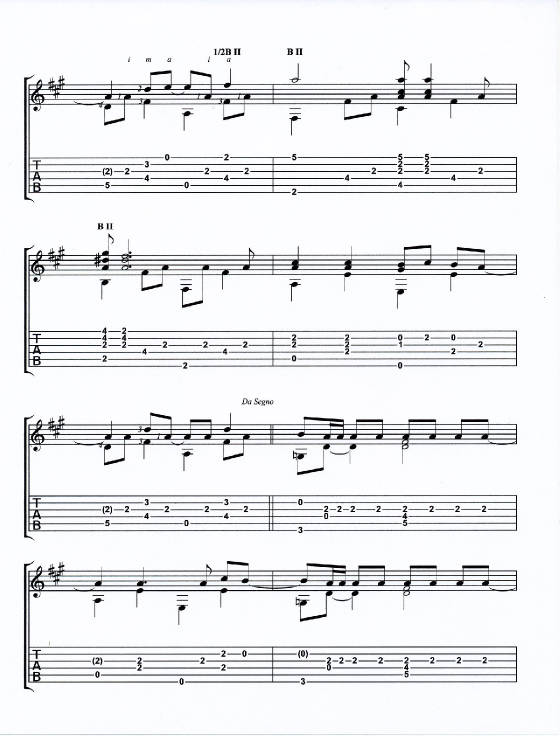 Page Five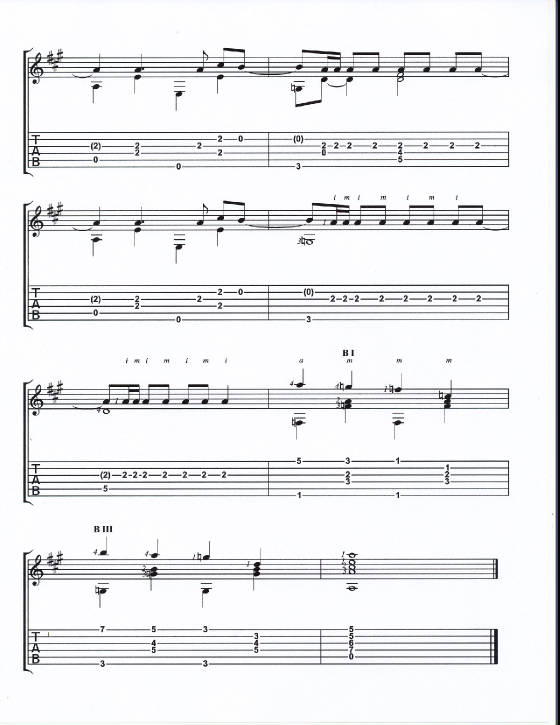 This arrangement of Toto's Africa will help you in your right hand finger picking studies. See the video demonstration on You Tube.
Africa Toto Page one of three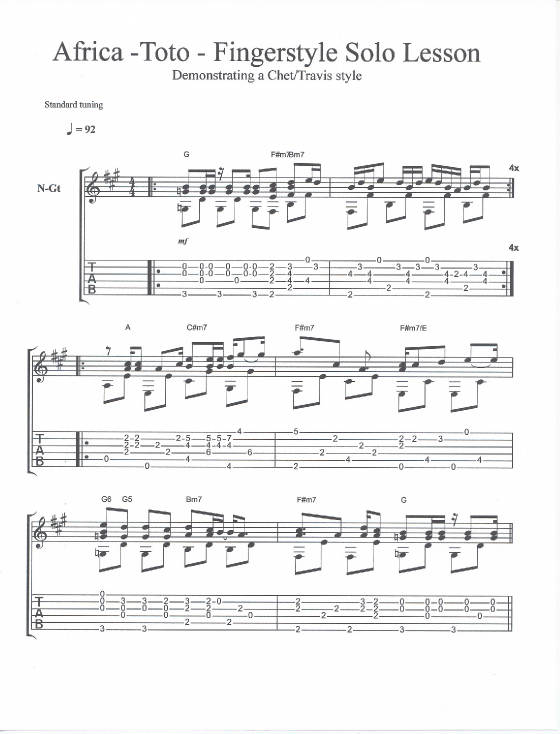 For individual study only
Page two of three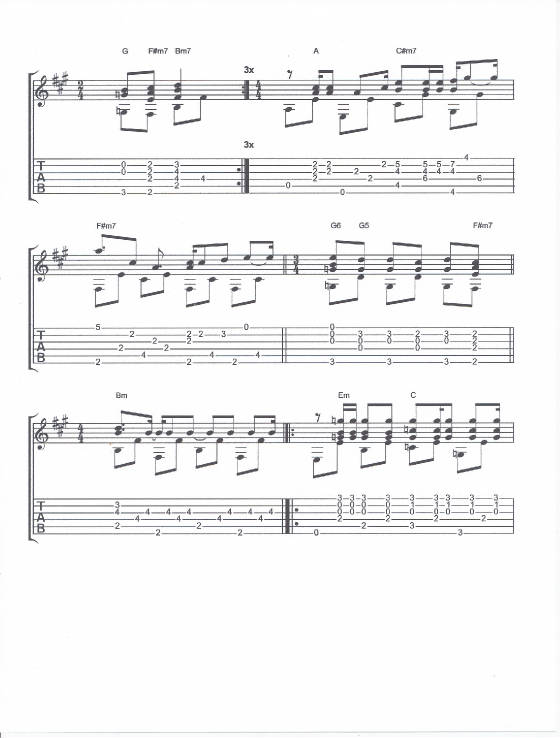 For study only
Page 3 of 3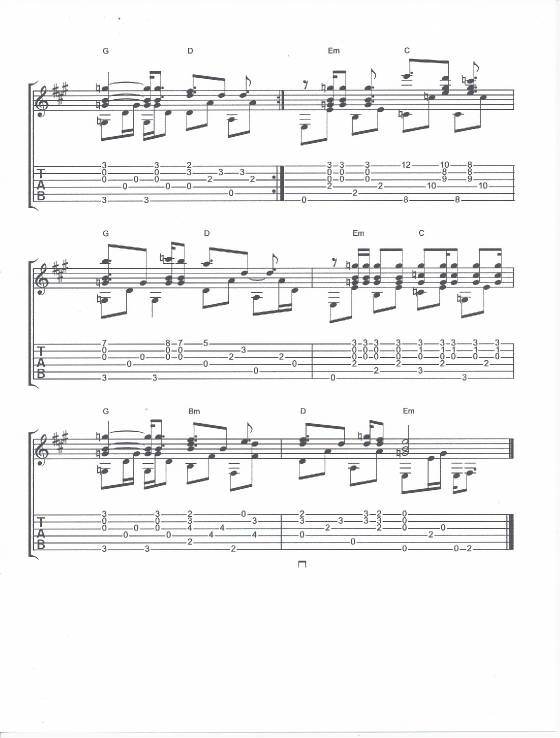 For individual study.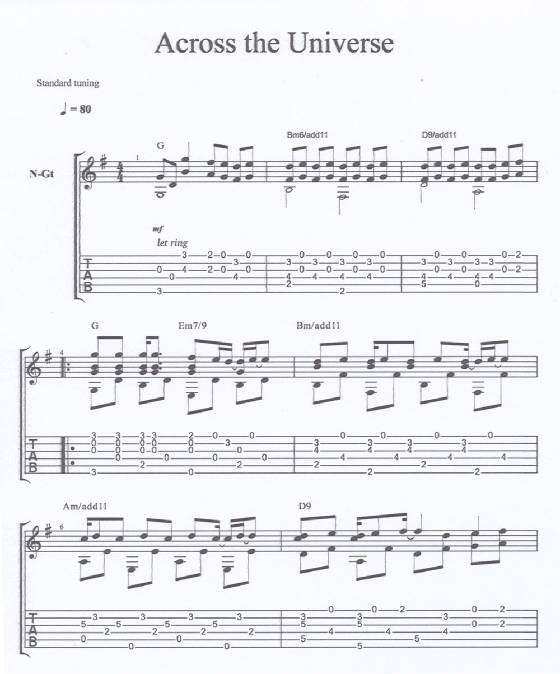 Across the universe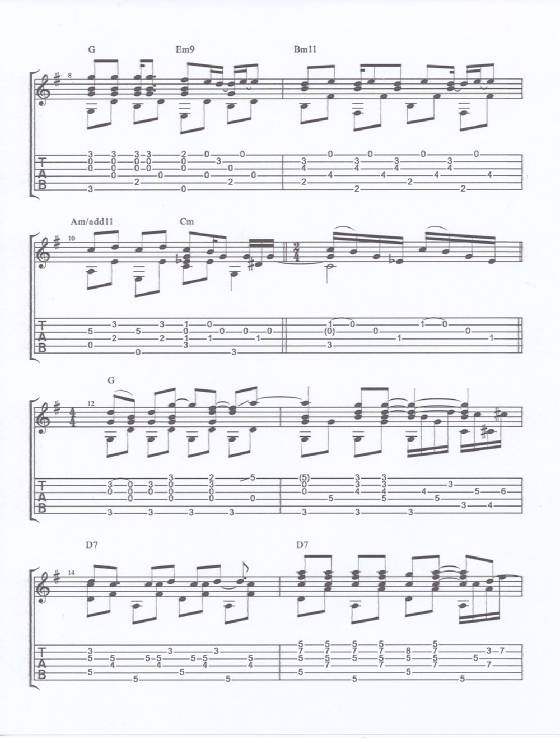 Across the universe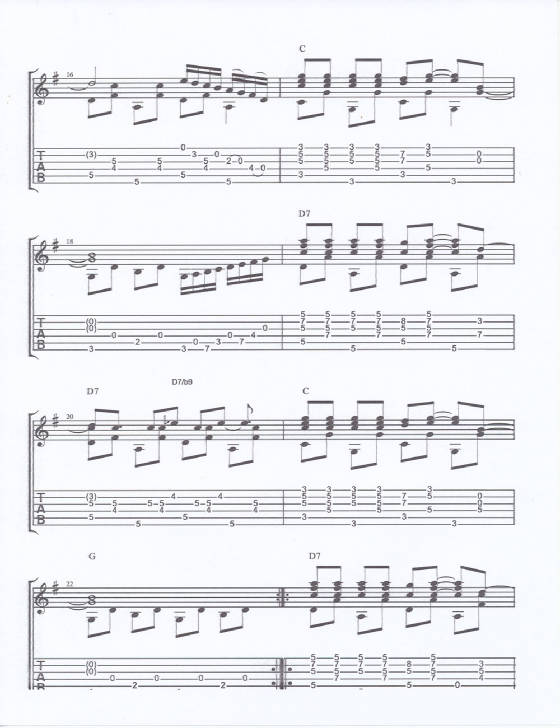 Across the universe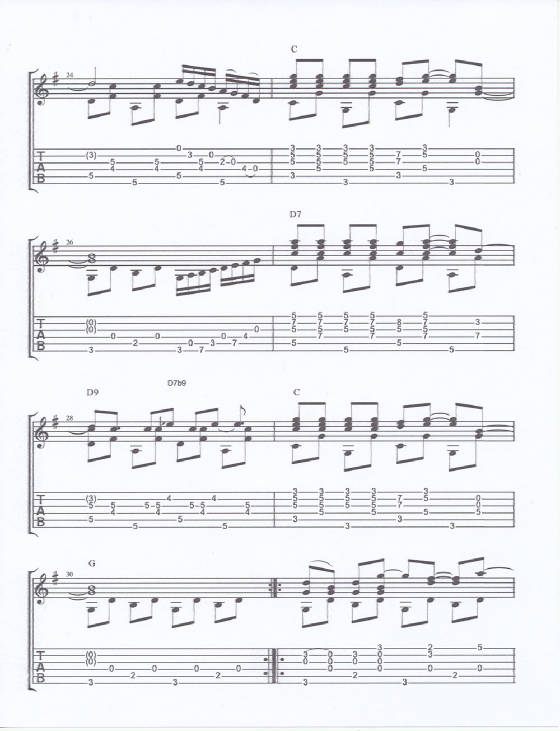 Across the universe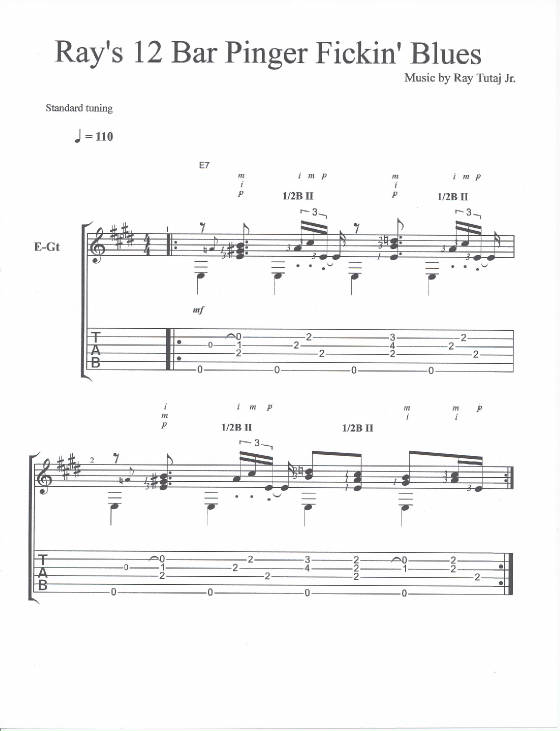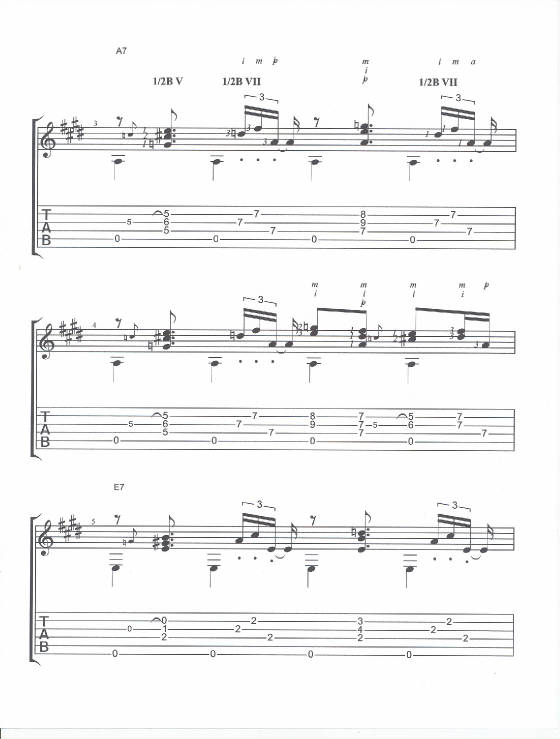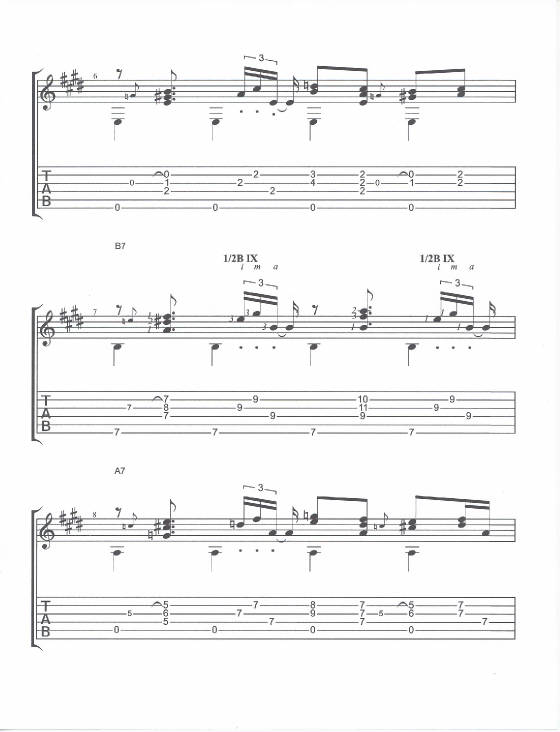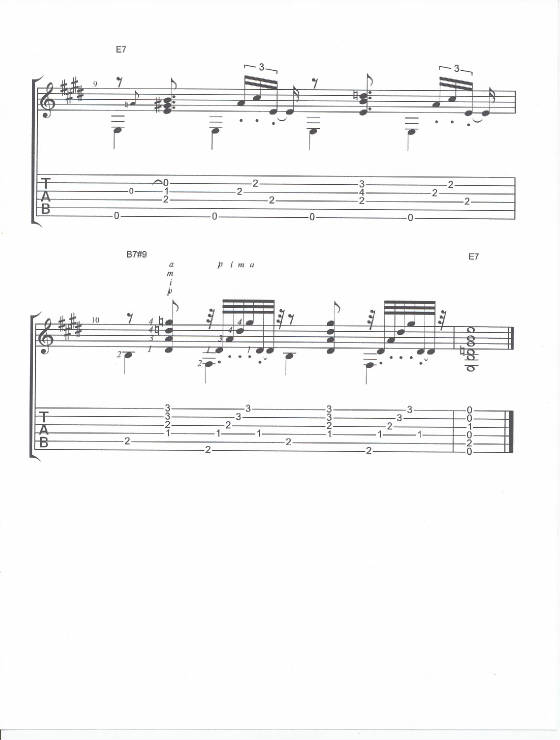 Tabs here on this page are free of course and for educational purposes. Some are hand-written but everything is there. Some are in notation too. See my other link of Sheet Music tabs for much more. You can right-click these lessons and save them to your computer for a larger view and printing for your own study.
The tune below was written by Dave Franklin and Al Dubin 1941
There are many nice chords in this piece to learn for your study of guitar.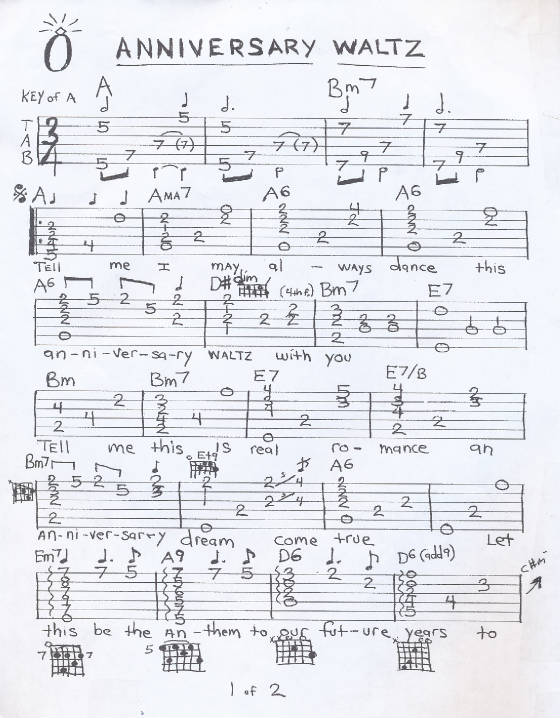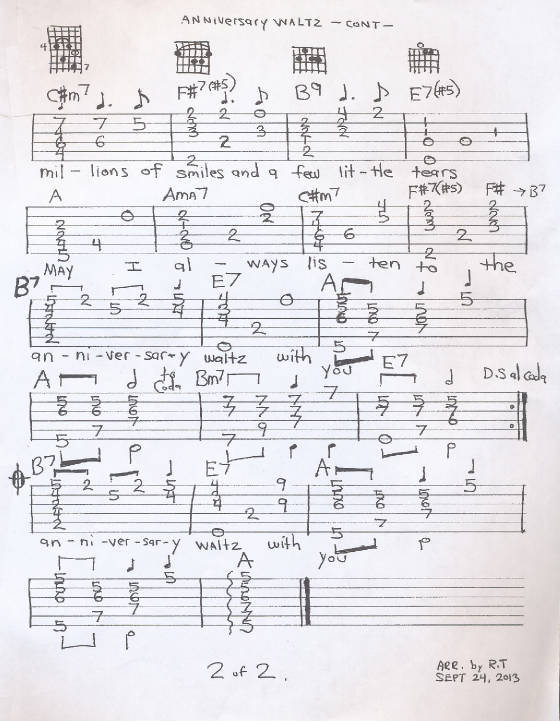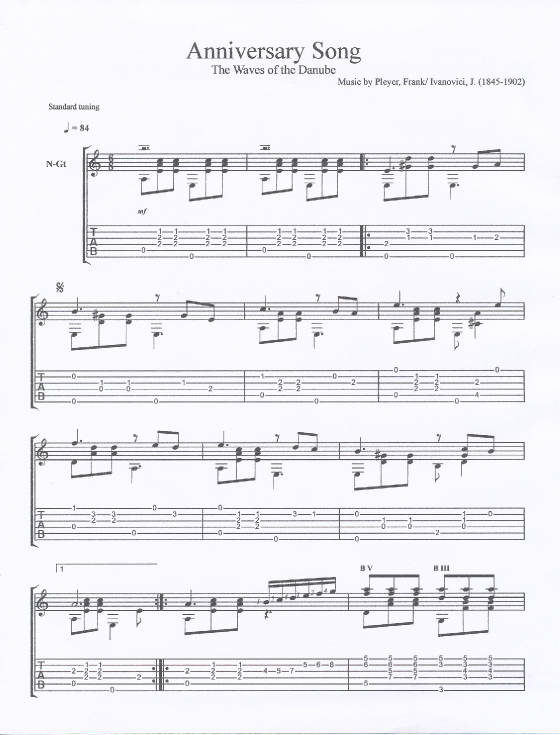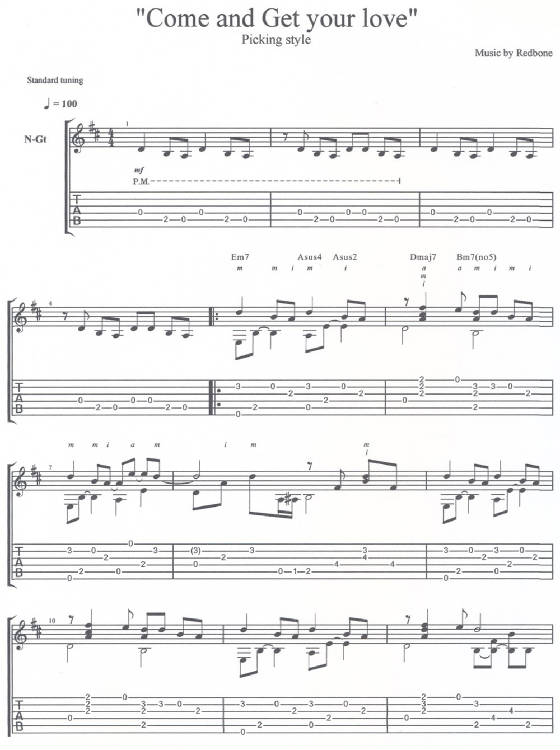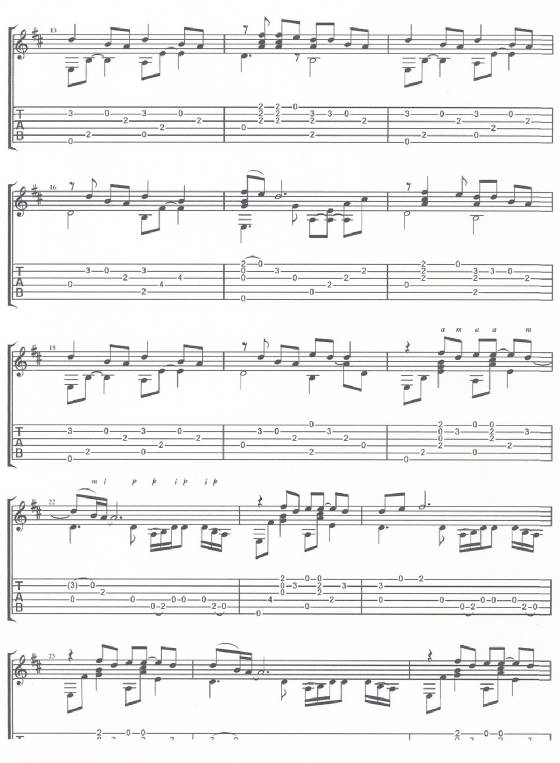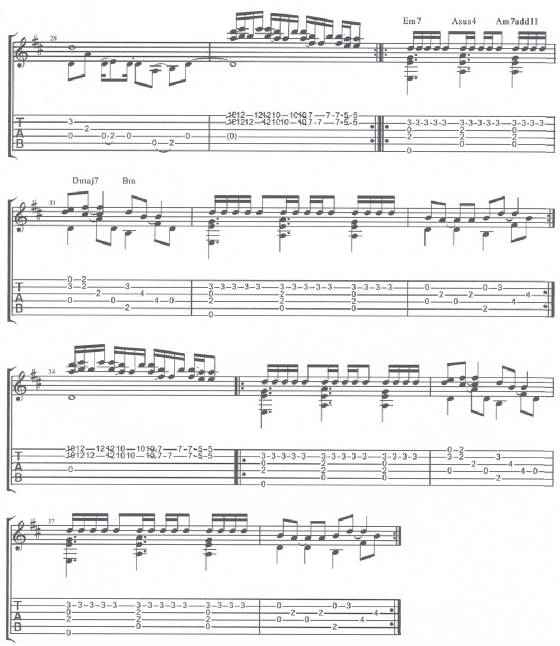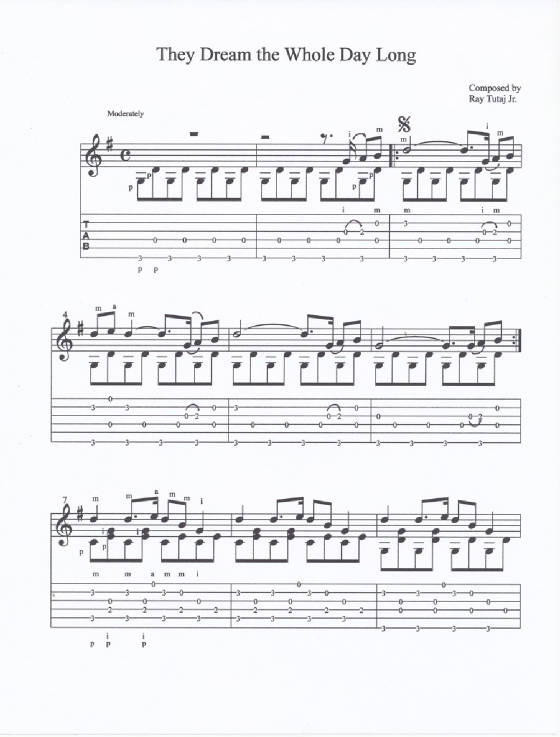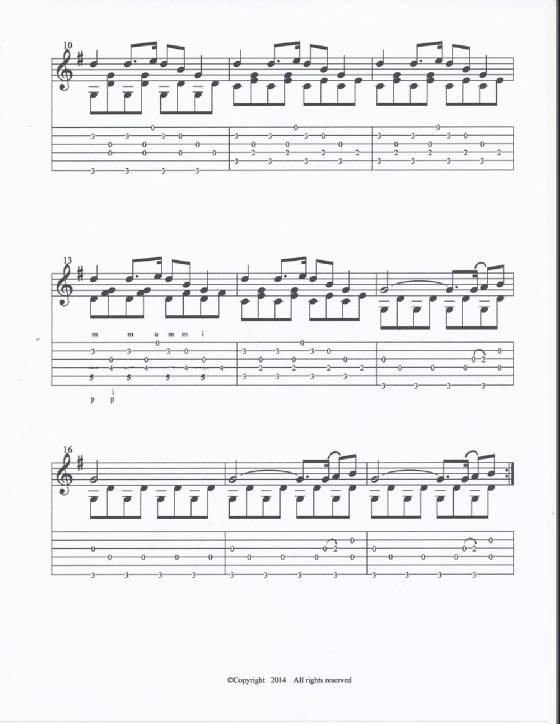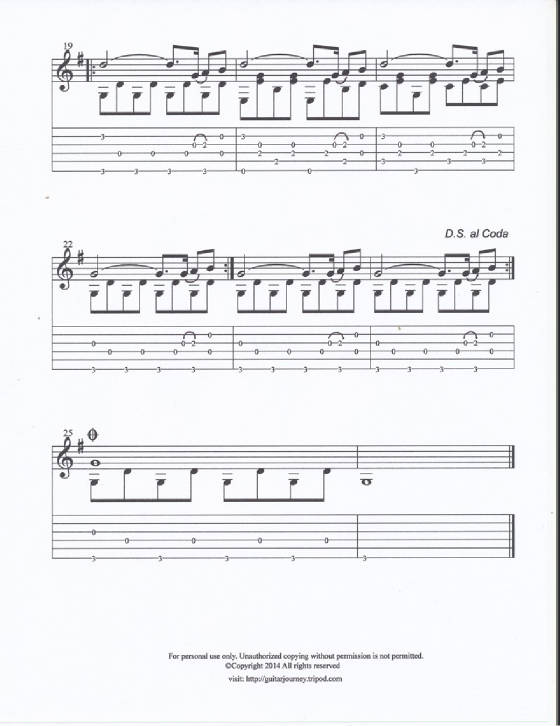 If you prefer a PDF copy of this tune see Sheet Music and Tabs link on task bar at left.
Scarborough Fair (included in Guitar Journey Book on CD)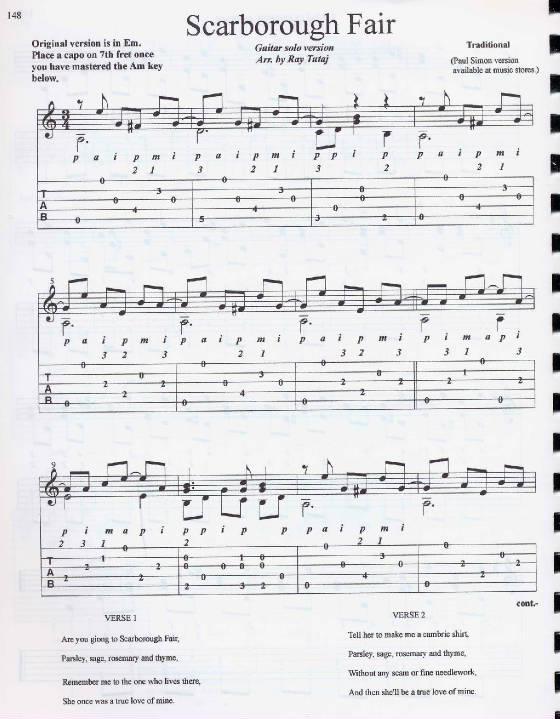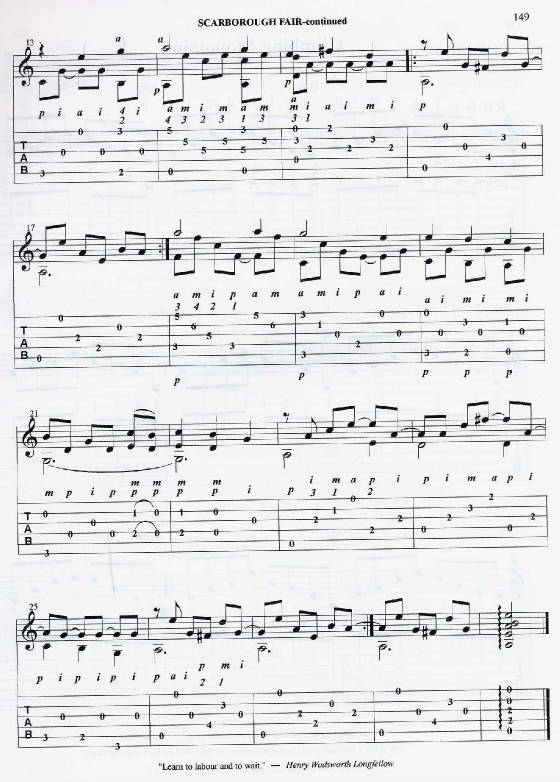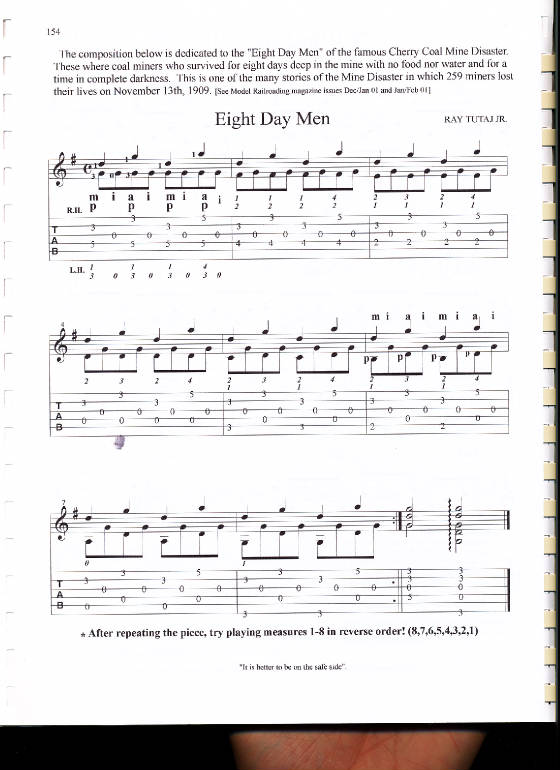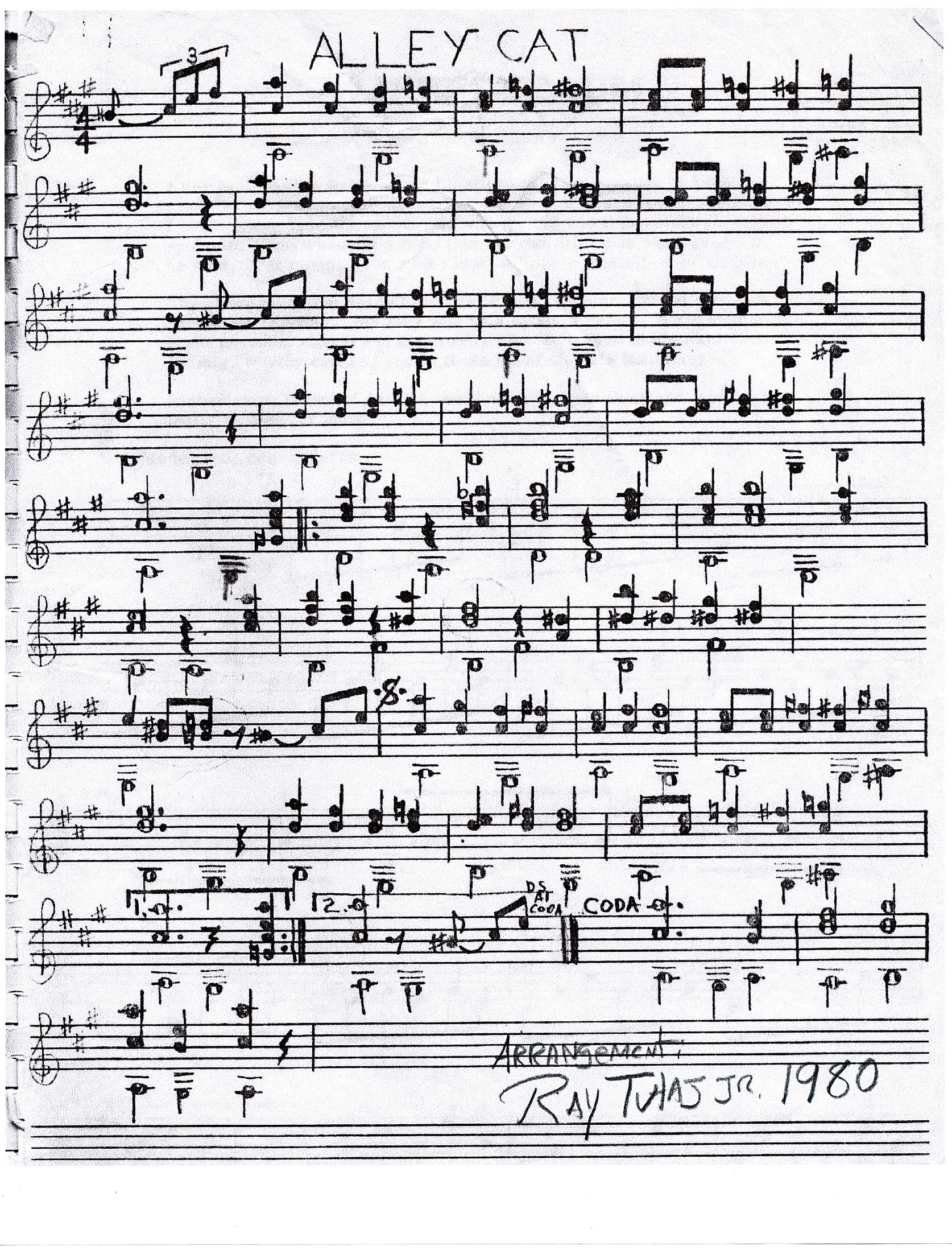 Guitar arrangement for educational purposes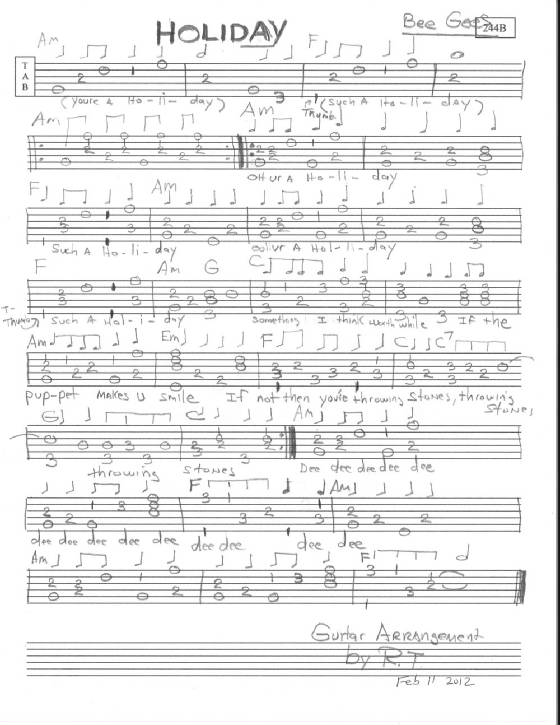 J.S. Bach Chorale for Guitar