AMTRAK began in 1972 and as of 2014 has been around 42 years! I began photographing Amtrak in the early 1990's and many of the scenes below are from the Mendota Area and vicinity. Visit Amtrak.com and plan a trip today. The Mendota station is a fine place to begin your journey.
California Zephyr 1994 at Mendota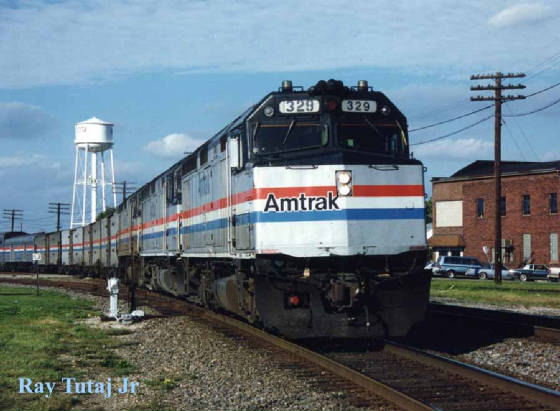 Amtrak photo by Ray Tutaj jr
Amtrak at Mendota IL 1994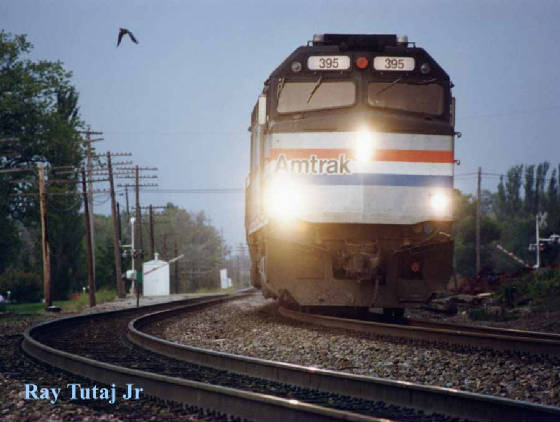 Amtrak at Mendota in 1993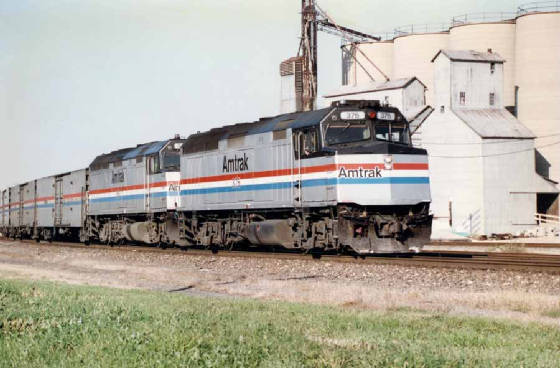 Amtrak at La Salle along I&M Canal 1998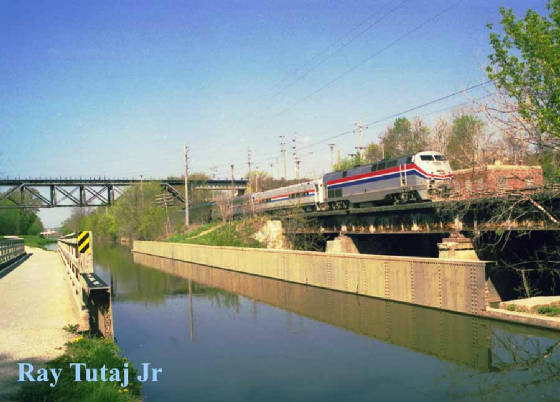 A Special. I was on my bike, heard the horn, sounded familiar, but no way. Got the camera out , snap
Amtrak at Arlington Il June 2001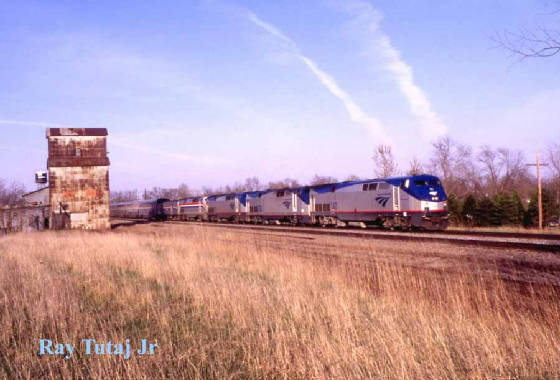 The Grain Elevator is now gone.
Mendota Il 2001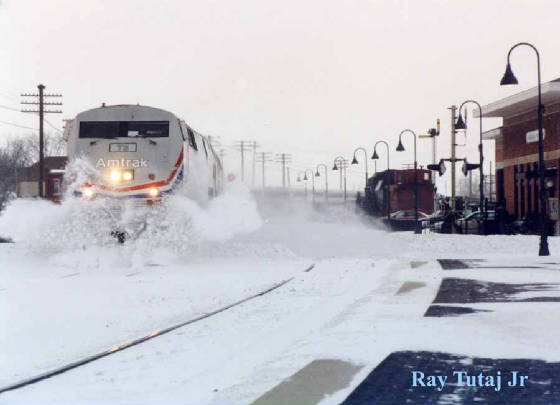 Amtrak Heritage units 145 and 42 at Princeton IL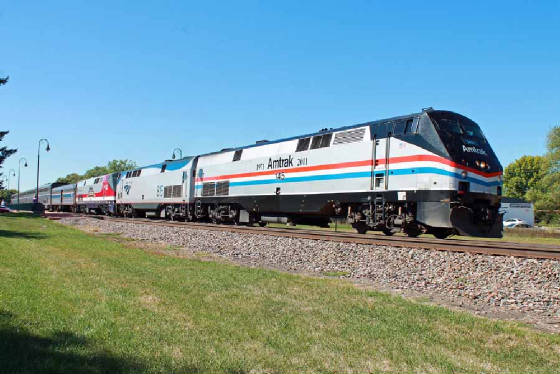 Photo by Ray Tutaj Jr.
Mendota IL with CBQ 4978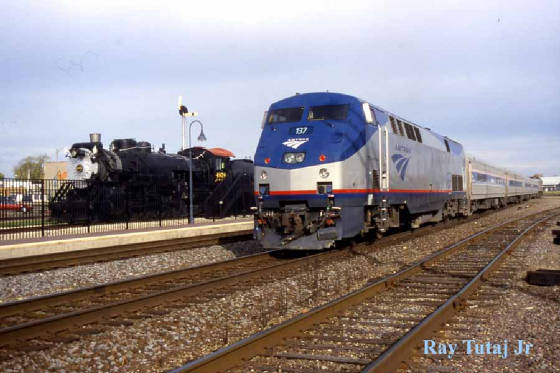 Mendota 1994 Amtrak CZ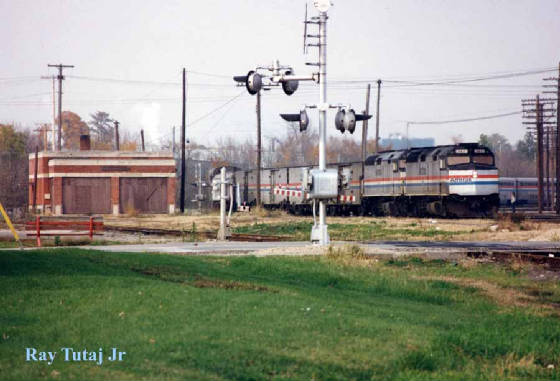 The depot grounds sure have changed for the better. Total transformation and hard work by many!
Illinois Zephyr 1994 at Mendota 1st ave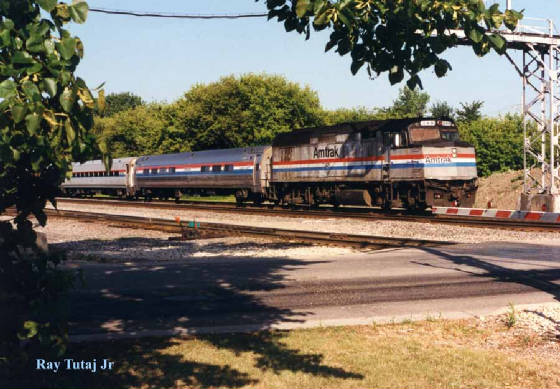 Mendota 2002 Illinois Zephyr
Amtrak's IL Zephyr 1996 Mendota